Welcome readers! Please subscribe through the button on the right.
(Read this series from the beginning at Part 1 and Part 2.)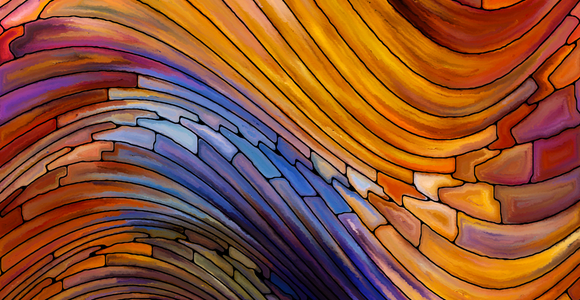 The meanings of the word kolasis are why this topic pricks my interest. Thayer's Greek-English Lexicon of the New Testament confirms what we learned earlier about timoria and compares this with the difference of kolasis, "The noted definition of Aristotle, which distinguishes kolasis from timoria is that kolasis is disciplinary and has reference to him who suffers, while the latter timoria is penal and has reference to the satisfaction of him who inflicts."
In Protagoras, Plato writes, "If you will think, Socrates, of the nature of punishment, you will see at once that in the opinion of mankind virtue may be acquired; no one punishes [kolasis] the evil-doer under the notion, or for the reason, that he has done wrong—only the unreasonable fury of a beast acts in that manner. But he who desires to inflict rational punishment [kolasis] does not retaliate for a past wrong which cannot be undone; he has regard to the future, and is desirous that the man who is punished [kolosis], and he who sees him punished, may be deterred from doing wrong again. He punishes for the sake of prevention, thereby clearly implying that virtue is capable of being taught."
The purpose of kolasis, then, is to deter others and to discipline or transform the one who experiences it. This implies that the gospel authors using this term want us to imagine a Jesus who taught a restorative punishment rather than a retributive one. If this discipline is to take place in the afterlife, then the people receiving it have all the time that it will take. This kind of punishment is intended to be something that someone passes through and is changed by, not an inescapable fate people are abandoned to.
Even though we've been considering Hellenistic sources so far, the idea of using fire to symbolize removing something considered harmful, like fire removes dross from gold, is also a Jewish idea and part of the Hebrew scriptures:
"The sinners in Zion are terrified; trembling grips the godless: 'Who of us can dwell with the CONSUMING fire? Who of us can dwell with THE EVERLASTING BURNING?' Those who walk righteously and speak what is right, who reject gain from extortion and keep their hands from accepting bribes, who stop their ears against plots of murder and shut their eyes against contemplating evil." (Isaiah 33:14, emphasis added.)
In this passage, those who dwell with "the everlasting burning" are the righteous. From this we might understand that the righteous are those those who go through this kind of experience and are transformed.
Back to our reading. This story might have spoken to those in Luke's culture, but it would not work to threaten people in our culture with a burning afterlife. It's much more realistic to focus on the gains and losses we experience in this life when we practice indifferent exclusion in the ways of the unnamed rich person in this story.
Gustavo Guitierrez writes,
"The poor are a by-product of the system in which we live and for which we are responsible. They are marginalized by our social and cultural world. They are the oppressed, exploited proletariat, robbed of the fruit of their labor and despoiled of their humanity. Hence the poverty of the poor is not a call to generous relief action, but a demand that we go and build a different social order." (The Power of the Poor in History, p. 44)
How this week are you being called to prioritize those our present system marginalizes or disenfranchises, politically, socially, economically, or in all three ways?