Welcome readers! Please subscribe through the button on the right.
(Read this series from its beginning here.)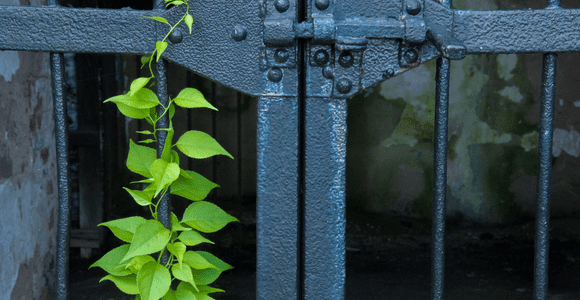 Working for social justice is at the heart of what it means to follow the Jesus of synoptic gospels. It is a central theme of the Hebrew prophets' justice tradition, and it is to this tradition that Luke's version of the Jesus story adds its voice.
It strikes me as very odd today when I hear Jesus followers making fun of or speaking derisively of those who work for  social, political and economic justice in our time. The Jesus of our stories was speaking throughout Galilee's villages to communities whose entire social fabric was being impacted by Roman imperialism. This impact enriched the elite at the expense of the masses. In Jesus' audience, then, there would have been widows who knew this story by experience. Jesus wasn't giving them a spiritual focus on post mortem bliss to pacify them while they continued to suffer. Jesus's story would have inspired them to continue, to persist, to keep on going in their striving for concrete, temporal justice. They would also have prayed for God to match their persistent efforts by making a way for them. This parable is about prayer for sure, but it's not only about prayer. The phrase we read in the introduction is to "always pray and not give up."
If you are working toward justice and you find yourself feeling as if  you are swimming upstream against our society's strong currents, don't give up!
Also noteworthy is the unjust judge's motive in this story.
His motive is not fidelity to God or concern for what people may think of him. The judge in the story is concerned that this widow may "eventually come and attack me." The language for attack here would have been used to describe slapping someone in the face or giving them a black eye. So the judge acquiesces to the widow's demand for justice for fear of her demands might turn violent. This reminds me of the political motives that lead to partial victories of the civil rights movement during the Johnson presidency. Faced with the demands of the King's nonviolent movement versus the potential violence of other movements if changes weren't made, the government partially heeded demands for change. Nearly 60 years later, we still have a long way to go to repair the harm born from our national sin of racism.
The author of Luke ends this section with a reference to the "Son of Man" and a question about where faith can be found. Again, this language is not concerned with post-mortem bliss but with present world realities. The title "Son of Man" comes from Jewish apocalyptic literature, specifically Daniel 7. In Daniel 7, world empires are depicted as monstrous beasts that will one day stand trial before the throne of justice to face judgment for their atrocities. In the end, the son of Man comes and gives liberation to the people.
"But the court will sit, and his power will be taken away and completely destroyed forever. Then the sovereignty, power and greatness of all the kingdoms under heaven will be handed over to the holy people of the Most High." (Daniel 7:26-27)
So, from start to finish, the entire context of our story is  of establishing justice on Earth, ending violence, and restoring what oppression has stolen.
Lastly the question is asked, when the son of Man comes, will there be faith on the earth?
We'll end with that in Part 3.