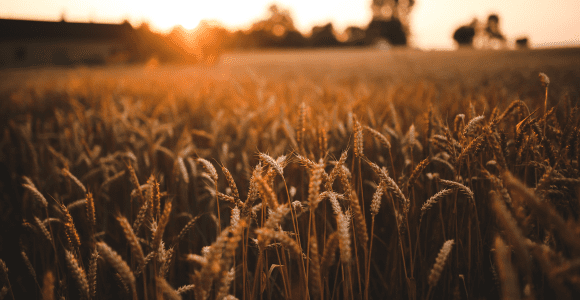 In the Hebrew scriptures, the harvest was associated with justice: everyone receiving enough to thrive from the hand of the God of the Torah. In fact, the people weren't even supposed to harvest the entirety of their fields so that those living in poverty could go and glean enough to survive (Leviticus 19:9-10, Leviticus 23:22, Deuteronomy 24:19-22).
Welcome Readers! Please subscribe to Social Jesus Here.
(Read this series from its beginning here.)
When Jesus responds to people being troubled and helpless by saying that the harvest is plentiful, he's confessing that everything needed for their thriving is present but that the people  are being prevented from accessing what they need. Picture a field full of grain but hungry people being prevented from being able to go into the field and harvest the grain they desperately need in order to be fed (see Matthew 12:1).
What Jesus was calling for was access to rights being denied. It was a call to society-wide justice in the face of an elite few who were prospering economically at the expense of the masses. Jesus' God was sending sunshine and rain on all equally (Matthew 5:45), so if any did not experience what they needed to thrive, we must ask ourselves who was preventing them from receiving what they needed. What Jesus is calling for when he calls for workers for the harvest, then, is not evangelists religiously saving souls for post mortem bliss, but those who work for social justice.
The kingdom that Jesus preached is also associated in the reading with exorcisms and healings. In the book Journeys by Heart: A Christology of Erotic Power (this month's recommended reading from RHM), Rita Nakashima Brock points out that, in the Jesus stories, exorcisms were associated with political liberation (Mark 5:9) while healing stories were often associated with social liberation (Mark 5:25). Again, the kingdom, whatever we make of it today, was about people experiencing a liberation marked by them receiving enough to thrive. The kingdom was Jesus' vision of a world where no one had too much while others didn't have enough.
Now let's return to this kingdom theme in the Jesus stories. In the synoptics and the book of Acts, Jesus' gospel was not about getting to heaven. And as important of a corrective to abusive religion as the idea has been, Jesus' gospel was not about a God who loves you. Don't misunderstand me here. Both heaven and God's love are important themes and have been life-giving to many Christians. But they simply aren't Jesus message in the synoptics or the book of Acts. In fact, in Acts, where the gospel goes out to all the world, the disciples do not mention hell, heaven as a destination for us, or Divine love. What the gospel does proclaim is "the kingdom."
And yet there are a few passages even on this theme that we need to consider. We'll read through those, next.
(Read Part 3)