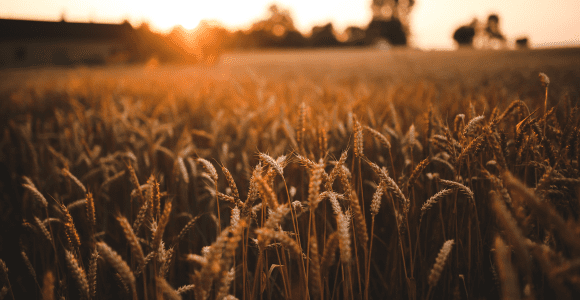 Our reading this week is from the gospel of Matthew:
Jesus went through all the towns and villages, teaching in their synagogues, proclaiming the good news of the kingdom and healing every disease and sickness. When he saw the crowds, he had compassion on them, because they were troubled and helpless, like sheep without a shepherd. Then he said to his disciples, "The harvest is plentiful but the workers are few. Ask the Lord of the harvest, therefore, to send out workers into his harvest field."
Welcome Readers! Please subscribe to Social Jesus Here.
Jesus called his twelve disciples to him and gave them authority to drive out impure spirits and to heal every disease and sickness.
These are the names of the twelve apostles: first, Simon (who is called Peter) and his brother Andrew; James son of Zebedee, and his brother John; Philip and Bartholomew; Thomas and Matthew the tax collector; James son of Alphaeus, and Thaddaeus; Simon the Zealot and Judas Iscariot, who betrayed him.
These twelve Jesus sent out with the following instructions: "Do not go among the Gentiles or enter any town of the Samaritans. Go rather to the lost sheep of Israel. As you go, proclaim this message: 'The kingdom of heaven has come near.' Heal the sick, raise the dead, cleanse those who have leprosy, drive out demons. Freely you have received; freely give. (Matthew 9:35-10:8)
The first thing that jumps out at me in this week's reading is the connection between the preaching of the kingdom and acts of healing. The kingdom was to be linked in people's hearts with the act of healing and liberating them from whatever they were suffering in the here and now. To really get our heads around this, let's first look at Jesus' compassionate response to those who were troubled and helpless.
Our reading says that when Jesus saw the crowds, he "had compassion on them, because they were troubled and helpless," like sheep without a shepherd. He then spoke to his disciples of a plentiful harvest with too few laborers to go out and get it. There is a lot to unpack here. 
The Christian church has historically used the image of a harvest as a metaphor for Christian evangelism. But that doesn't work in this context. Why would Jesus respond to people being oppressed and being helpless by calling for more workers to save souls for heaven. There is a disconnect with this passage that I don't often hear folks point out. "Harvest" in this passage speaks of something much different. 
First, Jesus' people were troubled, harassed, pushed to the edges and undersides of the empire, and helpless to do anything about it! Jesus then speaks of a harvest. It helps to think of harvest through a more Jewish lens, one that Jesus himself would have used. A harvest metaphor makes a lot more sense given that context. In the Hebrew scriptures, the harvest was associated with justice.
We'll explore this, next.
(Read Part 2)