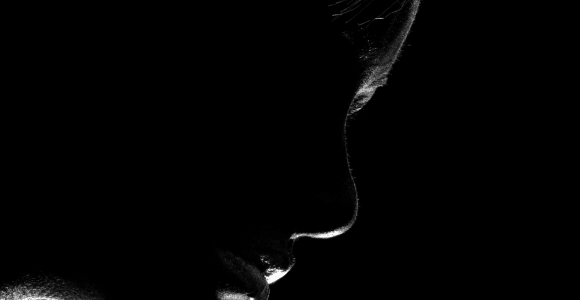 The narrative placement of this story is also important. The story of the woman who has been bleeding for 12 years is right in the middle of the story of a little girl who is 12, just beginning menstruation and so starting to be defined as a woman by her patriarchal culture. Both are in or entering a kind of social death, and are considered inferior to the men around her. These are all signals that we are to read these stories together.
Welcome Readers! Please subscribe to Social Jesus Here.
(Read this series from the beginning at Part 1 and Part 2.)
As Brock writes, "Both females are afflicted with crises associated with the status of women in Greco-Roman and Hebraic society" (p. 83). Within these cultures, the woman is "plagued" with a disease connected to having an adult female body, while the little girl is on the threshold of puberty. The woman has already suffered for the same length of time it has taken the girl to reach puberty. Both women are suffering because they are female. 
In Matthew's version of this story, Jairus says, "My daughter has just died." The juxtaposition of the bleeding woman gives us another hint of what connects them. By coming of age, Jairus' daughter has just socially died in the patriarchy, but both she and the older women are about to encounter the life-giving and healing Jesus represented and that the early Jesus community envisioned for women. 
This story screams to me of the injustices many women suffer today for simply being a woman. Simply because their anatomy is different from men's, they suffer in a society that privileges one kind of anatomy over another. As binary as this is, it doesn't even begin to address the struggle so many trans folk have today in a society that privileges cisgender men above all else.
In both these stories, Jesus represents liberation and restoration of life for a woman and little girl whose patriarchal culture was death-dealing. 
What does this say to us today? What does it say to a faith-based community that still has yet to offer equality to women, refusing to ordain women as ministers alongside men, some of whom have proven to be less qualified but have their job because they happen to be men. 
And what does this story say to those Christians who in our larger society are seeking to control women's sexuality, reproductive rights, bodily autonomy, and access to needed health care? The movement to deny women rights to control their own bodies and health is the direct result of a certain group of Christians who have not allowed the Jesus of this week's stories to confront their own biases and misogyny. 
To Christians today who want to use political power to make it much more dangerous to be a woman, what can the life-giving Jesus of our reading this week say? 
It would do us well to pause and sit for a time with these stories. Let's allow them to confront and challenge us. Is our pro-life stance really life-giving? Or could respecting a woman's bodily autonomy and healthcare decisions be more in line with the Jesus we encounter in this week's stories? If we can't see the connections yet, let's sit with our assumptions until we can.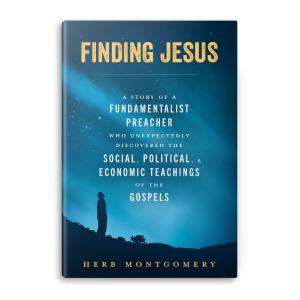 Herb's new book, Finding Jesus: A story of a fundamentalist preacher who unexpectedly discovered the social, political, and economic teachings of the Gospels, is now available at Renewed Heart Ministries.