"Kirk Cameron: CONNECT" focuses on how to help parents raising kids in a social media world.
We're living in an age where our kids have access to the world and all its glory and ugliness at the tips of their fingers via smartphones, tablets, computers and gaming devices. Babies and toddlers play with iPads more than building blocks. Elementary school age kids spend time indoors glued to video game screens. Teens have the ability to secretly view pornography or develop inappropriate connections or relationships with online "friends."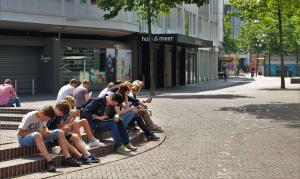 Parents today struggling with how to navigate this social media-centered world, often feeling overwhelmed in the onslaught of data and statistics and information. To help parents find answers to those pressing questions, actor Kirk Cameron, a passionate advocate of marriages and families, put together "Kirk Cameron: CONNECT," a documentary on parenting in the digital age. For two nights only, Fathom Events, CAMFAM Studios and Provident Films present "Kirk Cameron: CONNECT" exclusively in movie theaters nationwide on Tuesday, Feb. 27, and Thursday, March 1 at 7 p.m. local time on both days.
With six children between the ages of 14 and 21, Kirk understands how challenging it can be to raise kids in this ever-changing digital environment. Kirk recently spoke with me about what he learned while making this documentary.