Today's teens are more stressed than ever, and much of that anxiety can be attributed to school. "Teens routinely say that their school-year stress levels are far higher than they think is healthy and their average reported stress exceeds that of adults," according to a 2017 survey by the American Psychological Association, The Hill reported last January.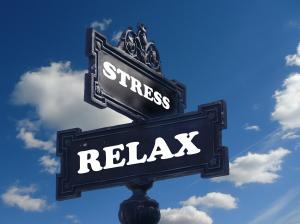 At 83 percent, school topped the list of common reported stress sources, with college/life after high school coming in at 69 percent, and their family's financial concerns at 65 percent. Teens reacted to that stress by feeling blue or depressed (30 percent) or overwhelmed (31 percent). Stress also impacts sleep (35 percent) and eating (26 percent).
What this and other surveys of teens show is that nearly every teen will feel stressed or anxious at some point. Our teens shouldn't view life in middle and high school as the most stressful time of their short lives. One of the best ways we can help teens to live a less anxious life is to model good habits ourselves, such as limiting social media, putting down our phones more often, and having meaningful conversations with our teens about topics that interest them.
Here are 15 more things parents can do to help alleviate and mitigate that stress.
Promote relaxation. "Research shows that deep breathing, mindfulness and meditation can be helpful ways of coping appropriately with stress," said Mikela Hallmark, a licensed professional counselor at AtlantaTherapistBuckhead.com. Parent can promote a calming environment in their home with soothing music, for example.