Guest blogger Cindi McMenamin shares her three steps for drama-free parenting.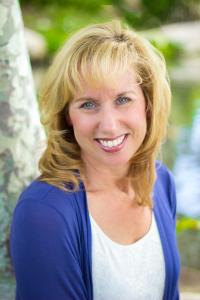 You know what drama is.
You're busy, running late, not prepared, or just lacking enough energy to get through your day and suddenly, unintentionally, you become drama.
While I was writing Drama Free, I became aware of how easily overwhelmed we as parents can become if we push ourselves to exhaustion. Requests can feel like demands, previous commitments can feel like pressure-filled obligations, and someone else's ill-timed words can set off fireworks in our emotions and actions.
But, when we take proper care of ourselves by taking an "intermission," we can avoid making a scene and being labeled a "Drama Mama" when unexpected events hit us or someone rubs us the wrong way.
Here is a tried-and-true process I practice in my own life – and not just once – in order to dial down the drama and live in a way that my emotions don't get the best of me. Every time I start to feel overextended, I come back to these three steps to keep myself rested and available to God to accomplish what He wants for me, so I can be a patient, drama-free mom.
Release the Things You Cannot Do
Just because something happens in your sphere of influence doesn't mean you are the one who must fix it. And just because you are aware of a need, doesn't mean God is assigning it to you. Much drama can be avoided when you get in the habit of running your schedule past God and asking Him what needs to go.
Whether you supervise others in the workplace or you supervise your kids at home, practice the art of delegation and allow others to share the load. You are only one person. Cut the drama by cutting your schedule.
Refuel Your Body Through a Healthier Lifestyle
When you eat right and exercise regularly, you will be able to better cope with stress, offenses and other components of drama that come your way. We often react emotionally when we're tried, not eating right, or not in good shape physically. If you don't have a daily exercise plan in place, try to work in a brisk morning walk each day, followed by healthy meals.
Rely on God to Care for What You Can't
When you practice praying about your concerns, instead of worrying about them, you will find yourself more spiritually and emotionally healthy, as well. That will help you respond maturely, rather than react emotionally, to situations that might otherwise escalate.
Practice Philippians 4:6-7: "Don't worry about anything; instead, pray about everything. Tell God what you need, and thank him for all he has done. Then you will experience God's peace, which exceeds anything we can understand. His peace will guard your hearts and minds as you live in Christ Jesus."
Go ahead. Give yourself a break. Move past the dramatic role of Superwoman and Supermom, in which you feel you have to take care of every need around you. That is drama. And it's not what God expects of you. Instead of being Superwoman, depend on your Super God to do what you cannot, and listen to His command to rest.
About Cindi McMenamin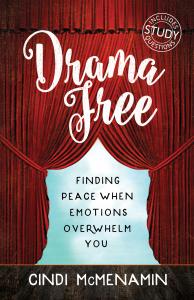 Cindi McMenamin is a national speaker who helps women strengthen their walk with God and their relationships. She is the author of 16 books, including When Women Walk Alone (more than 130,000 copies sold), When You're Running on Empty, 10 Secrets to Becoming a Worry-Free Mom, 12 Ways to Experience More with Your Husband, and Drama Free. For more on her speaking ministry, or free articles to strengthen your soul, marriage, or parenting, see her website www.StrengthForTheSoul.com.