Whether you homeschool or send your kids to private or public school, the re-entry back into the school year doesn't have to be rough. Here are some tips for helping your kids prepare for school that will make the transition easier on everyone.
It's August, which means the school year for thousands of kids will soon begin. After a summer of fun, sun, and fewer rules, most kids aren't ready to focus on reading, writing or arithmetic. I've asked other parents and experts for some easy ways to get kids ready for school.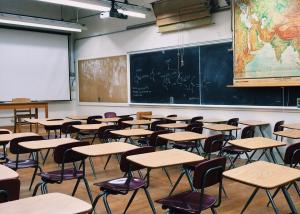 Focus on the Positive
Talk positively about school to your child and try to keep your concerns separate from theirs. "You'll both be anxious about it," Lisa Kampwirth, director of preschool at North Park Elementary School in Chicago. "Know that they're in good hands."
Focus on Sleep
Most of us are aware of how important sleep is to our brains, and for kids of all ages—including teenagers!—getting plenty of sleep is essential to having a brain ready for learning. Since most of us let our kids stay up late and sleep in during the summer, we should take some time in the weeks leading up to school to help our kids gradually adjust to a school bedtime and wakeup. As Eve Herrera Rosno said, "Ease into the school bedtime/waketime schedule ahead of time! It's going to be rough this year for our family as we've had lots of late nights!"
Chris Brantner, Certified Sleep Science Coach at
SleepZoo.com
, offered several pointers to help kids get the sleep they need for school. "Move bedtime forward by 10 or 15 minutes every couple of days starting a week or so before school begins. Don't expect them to be able to stay up late one night, and suddenly go to bed an hour or two earlier the next," Brantner said.
Make sure your children have a good bedtime routine that starts about half an hour before lights out. This can include getting ready for bed, reading before bed, etc. Electronic devices for all kids—including teenagers!—should be turned off at least an hour before bedtime to allow the brain to relax and get ready for sleep. "Definitely keep devices out of the bedroom, as they may prove too much of a temptation even for the best of kids. The majority of teens report waking up in the middle of the night to text or use social media—remove that temptation!," Brantner said.