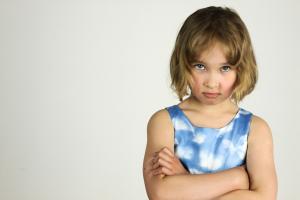 By Dianne Barker, guest blogger
Do you have a strong-willed child?
The Lord gifted our home with one. From birth, our daughter, Leanne, had a mind of her own. She screamed when hungry and demanded to be fed now…no bouncing, patting, or silencing her with a pacifier.
Almost as soon as she began talking, she reacted to instruction with an alternate plan. And she sounded so reasonable, I didn't recognize sass until she turned 13.
Praying for wisdom, I'd cry out to God, "Show me what to do with this child!" Each time he gave the same response. "Only love her." One day, everything changed.
I'd traveled out of state for a book interview about a missionary named Flo who had an extremely strong will—an asset for conditions of mission living. Years earlier, Flo visited her sister and brother-in-law, a pastor, who told this story.
After a day of sight-seeing with her sister, Flo related their adventures and mentioned taking the streetcar to a certain street.
"The streetcar doesn't run on that street," the pastor corrected.
"Yes, it does," said Flo, the visitor.
"No, it doesn't," said the resident.
"Yes, it does."
"No, it doesn't."
"Let's go downtown and see," he said. On the street in question, there were no streetcar tracks—but Flo still wouldn't concede.
Her response? "They've moved them since this morning."
The Lord whispered in my heart. You have one of those. Go home and love her, and leave her to me. Keep seeing the potential.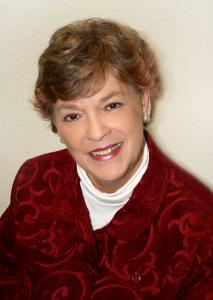 I stopped crying, "Show me what to do with this child!" and declared with expectation, "I can't wait to see what God does with this amazing child!" Seeing her potential allowed me to enjoy my daughter and encourage her dreams.
About the time God intervened, Leanne—who by age four was standing on a chair to stir a brownie mix—began cooking seriously. She exploded with excitement when I suggested preparing a meal for the family once a month. She'd plan the menu and I'd give her $20 for groceries. She'd do the shopping while I waited nearby. Her first meal, "Stuffed Crab Creole," shamed my simple country cooking. Her next meal—salmon steaks.
When I bragged to a friend about these elegant dishes, she loaned us her collection of Christmas with Southern Living cookbooks. In August, Leanne began planning a Christmas party. Thinking grown-ups would appreciate the menu more than her peers, we invited our church's adult choir to enjoy assorted delicacies, including chocolate truffles and White Chocolate Roulage.
At 15, she landed her first job assisting a local caterer. By 18, she had her own small catering business during college. I sent
Southern Living
magazine photos of her creations. She'd won awards at the county fair: "Champion Cake Baker" for her signature White Chocolate Roulage and "Champion Pie Baker" for Apple Caramel-Pecan Pie. A
Southern Living
editor came to our home to interview her and take photos. Her story appeared in the September 1992 issue.
The cooking experience proved a special bonding time. I had the honor of being Leanne's "chef's assistant" (I washed a lot of dishes while enjoying conversation). Her dad and younger brother, Jimmy, appreciated the exotic meals, served on fine china.
Space only permits discussing a few other accomplishments. During high school and college, Leanne sang with elite groups and traveled during the summer with singing ministry groups. She majored in biology and minored in chemistry, prompting me to wonder what the Lord would do with a singing gourmet chemist. She earned advanced degrees in Christian counseling and later became a financial planner. She still enjoys cooking and, with her amazing husband, spreading the joy of the Lord everywhere she goes.
When I feel like patting myself on the back and claiming a part in her success, the Lord reminds me, "All you did was listen to me."
Do you have a strong-willed child? Love that child and teach biblical principles. Be careful not to stifle gifts and dreams. Remember this: "Fathers, do not exasperate your children; instead, bring them up in the training and instruction of the Lord" (Ephesians 6:4 NIV). I've confessed to the Lord and my daughter many failures that caused her exasperation.
Keep seeing the potential and communicate consistently, "God has an awesome plan for your life!"
Who can imagine what God has in mind?
About Diane Baker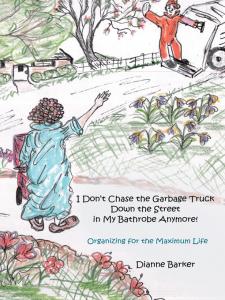 Dianne Barker is a speaker, radio host, and author of 11 books, including the best-selling Twice Pardoned and award-winning I Don't Chase the Garbage Truck Down the Street in My Bathrobe Anymore! Organizing for the Maximum Life. She's secretary of Christian Authors Network and a member of Advanced Writers and Speakers Association and Christian Women in Media Association. She's been married to her high-school sweetheart 53 years. They have two children and two grandchildren. Visit www.diannebarker.com.