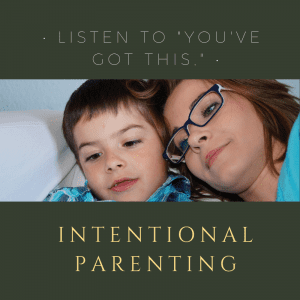 The following is an excerpt from my interview with Jamie Sumner on my podcast, "You've Got This."
Jamie Sumner is the author of Unbound, a nonfiction book on parenting, and the forthcoming middle-grade novel Roll With It (Atheneum/Simon & Schuster). She has also written for the New York Times and the Washington Post, as well as other publications. She lives with her family in Nashville, Tennessee. Jamie has a son, Charlie, with cerebral palsy, and boy/girl twins.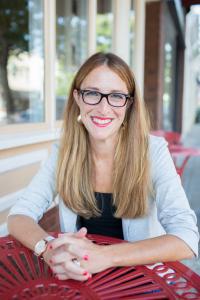 How do you parent with the chaos of twins and a special-needs child?
Jamie: If you looked at my writing and took the facts that I talked about the three months he spent in the NICU and coming home with a tracheotomy, the things he's been through can seem very heavy. But I have always been very intentional, and this is not just my writing, but in my life, in trying to find the positive in the situation I'm in. A lot of what I write is, "So this is really crazy and hard," or, "This is when our car broke down on the side of the highway over Thanksgiving and we didn't know how to transfer Charlie to a new van." But it's also kind of hilarious with a dash of "Thank goodness we're all here eating turkey and I'm just so glad to be here."
You can fall down the rabbit hole of reading stuff that is essentially one long complaint about whatever a situation this person is in, or you can find the people that write about things that lifts you up to a place where you can see it with a little more perspective. And that's what I try to do because I felt so alone for so long in my parenting because Charlie's my oldest and I had no sense of what being a normal mom was like because we were so in the thick of it with him health-wise. I just try to share the things that I wish that I had known back then or I try to create the community I wish I had found for other people.
Roll With It has as its protagonist a girl with cerebral palsy. Did you intentionally write the book to help other kids understand what kids like that go through?
Jamie: Books teach empathy and sympathy, and they let our kids experience something through a story that they may not necessarily be able to experience in real life. When I sat down to write Roll With It, I wasn't really thinking in terms of, "Oh, I'm going to write this book that's going to help other kids know how to understand my kid," but that's essentially what happened. In the story, Ellie is 11 years old when she and her mom end pulling up stakes in their town and heading out to Oklahoma to live with her grandparents in a trailer because their grandfather has Alzheimer's and he's basically taken a turn for the worse. The book is more about family helping family because that's what families do, but it's also about Ellie figuring out how to be who she is, that's not about being the girl with cerebral palsy (CP). Before, she was used to being known as the girl with CP, but with the move, she gets this amazing opportunity to reinvent herself in this new place and force people to see her in a different way, and also help her family. Instead of always being the one who's helped, Ellie finally gets to help. The story is about a girl with CP, but more than that—it's just about any 11 year old who wants to try to figure out who she is and to stop being pegged by like what people see about her or that one thing that everyone thinks this kid is good at or bad at or whatever. People love to label, and I just wanted to run a story that wasn't about the label, that went beyond the label to encourage kids to be adventurous in that way and see everybody, not just kids with disabilities, in a different way.
How do you encourage your kids to work hard?
Jamie: With Charlie who's had to struggle for everything—to hold a spoon, to use his speaking device, to learn how to push his wheelchair so that he doesn't go in a circle. These are the things he's had to work so hard for. Things that come naturally to kids don't come naturally to him, and because he's had to work so hard, working hard as his normal. My twins, on the other hand, kind of assume that if we don't get it right in the beginning, that it's just not for us. Even at 4 years old, they don't like it when their drawings aren't perfect.
I think the thing that I try to convey to all of them is that hard work is actually the best kind of work because it changes you as a person. It builds muscles that you can't see. It makes you more empathetic to people who have to work hard, and it teaches you how to stick with something. What I feel gets overlooked a lot nowadays is that just because you can't see the benefits—just because you're not the top 1% at this task—it doesn't mean that that thing or that hobby isn't worth it. Because it is. It's not about getting everything perfect—it's about trying and that continual pursuit of trying different things because that's a lot harder and a lot scarier than becoming perfect at one thing.
To hear more from Jamie, listen to "Intentional Parenting" on the "You've Got This" podcast.