By Guest Blogger Lisa Brown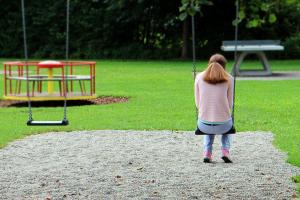 Are you feeling discouraged as a parent?
Here's what a discouraged parent may look like, and what things parents tend to get discouraged about. At last, I'll suggest ideas for you to consider. It's my hope that you will overcome feelings of discouragement as I describe a perspective on parenting that has helped others and myself.
You are not alone if you are feeling discouraged. What does discouragement look like?
Discouragement in Raising Kids
Parents often times feel a strong sense of disappointment and may feel sadness, anger or guilt. Some parents might think: "I wish I would have handled things differently." "I'm afraid that my children will never change." "I'm upset that I can't do more for my kids."
Things That Parents Can Sometimes Get Discouraged About
It's always important to do a self-check on ourselves. We are not perfect and sometimes we can have selfish motives. The following are some possible unspoken disappointments that parents struggle with: 1. My child is not as smart as I would like him to be.
2. My child is clumsy and is horrible at sports.
3. My child is not mature like the other kids.
4. My child will not have a normal life with disabilities.
5. My child doesn't have friends because of his behavior.
6. I can't do the things I need to do because parenting is time consuming.
7. My child is not trustworthy and that is scary.
8. My child is doing poorly in life because he is not responsible.
9. I wish my child was artistic, liked music more, could play an instrument.
10. My child is too shy.
11. My child is lazy.
12. My child is too impulsive.
13. My angry child is mean to others.
How Badly Do You Want to Overcome Discouragement?
It's not uncommon for parents to have a vision for their kids and be disappointed when their plans don't work out the way they dreamed of. Caring parents usually have good intentions for their kids and they want their kids to be successful. Disappointments can lead to resentment, while living in a state of resentment may create disapproval and frustration. Overcoming discouragement is necessary in family life.
If you struggle with long-term discouragement, maybe it's time to change your perspective. Parenting is all about helping our children grow up and become responsible, loving and serving others. My view comes from the word of God and my faith leads me to strive for creating a God honoring home. As Christians, we have a free will, and as a parent I strive to remember this when my kids are different from me. I'm not God's puppet and my kids are not my puppet.
Overcoming discouragement starts by willing to let our kids be different from us. The joy of parenting is discovering who God created our children to be. Every child comes with gifts and talents. Overcoming discouragement is walking in grace and gratitude.
It's also important to note that we are made in the image and likeness of God. Therefore, we can count on being like Jesus if we make that our life goal. It's a choice. Your child may choose differently. Are you willing to keep your arms open to the prodigal child?
<!–nextpage–>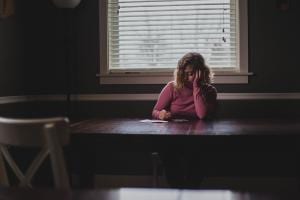 It's A Family Story and Individual Story
It's the parent's obligation to create memories in their home by providing opportunities for learning, sharing, collaborating, nurturing, connecting and serving. It's your job to establish healthy relationship, by setting clear boundaries, rules, and daily routine. You influence your children, and you must pick things that you want them to know. Your faith, belief system and values create a family story. Traditions and rituals come from you.
What kids don't need is a controlling parent who wants to live through their child's life. Sometimes parents feel that they are lacking something or their dreams never happened, and they try to fill their emptiness by selfishly dictating what their kids should like or not like. Or what their children should be good at.
Your child has his or her own story to write, and you can either be excited to enjoy who they are or you can stay discouraged because it's not meeting your expectation. You want your kids to discover their gifts and talents from God. You want your kids to share their personality and skills with the world. God made them to be in the world but not of it. He created you and your kids to deliver a package to a world that needs hope. What is in your child's package?
Set Expectations That Matter
An expectation that must to be erased from our brain includes the false idea about happiness. It's wrong to think that we should have happy kids all the time, or make them happy, or be a happy family every day of the year. The fact is, life is tough, and it's the rocky roads that lead us to calm waters. In other words, the journey to success is going to be rough and we need to allow our children to trip and fall. It's not your job to make your kids happy. It's not their job to make you happy either.
Another silly expectation is when parents compare their child to others, and try to change their child to look and act a certain way. You don't like when kids compare you to other parents, do you? You probably have said a hundred times, "I said no, and I'm not like their parent."
Why then do you want your kids to be like others? Parents can get trapped into the need to be popular and they use their kids to impress others. Or do you get embarrassed because your kid isn't fitting in?
It's important to have the right expectations. Parents can expect their kids to mess up and get back up. It's okay to expect hard work, maturity, cooperation, obedience, respect, kindness and honesty. You must expect your kids to do their best, reach their goals, dream big, accomplish much, give with love, serve others, care for themselves, play full heartedly, honor and respect authority, and do the right thing.
Face it, your kids are not going to be good at everything you think they should be. You must stop trying to change them and instead embrace them. You can either respond to your kids with love or you can react in anger. When parents react foolishly, they put the relationship in jeopardy. Parents who worry about their kids failing will fail to connect with them relational.
<!–nextpage–>
Meet Your Kids Where They Are AT, Not Where You Think They Should Be
The process from getting from A to B is more important than actually getting there. Developmental growth, emotional regulation and change in maturity take time. Parents must practice patience until they become patient.
You must be aware of your child skill set, interest, needs and challenges. It helps you to help your child when you understand what their needs are, who they are, what they like and dislike. You must be accepting of their weaknesses and grateful for their strengths. Learn to see their weakness as an opportunity to grow. You can only control your response to your child's challenges and you must be willing to make adjustments and advocate for your child when they are struggling. God will show you and open doors for you when you don't know how to help your child.
Your kids need to feel that they add value to family life and that you appreciate them. They need to know that you believe in them and that they have what it takes. You can't deliver this message to your kids if you are worried about them not measuring up to your standards. Kids work hard when they feel success in life and accepted for who they are.
If you have a hard time enjoying your kids and liking who they are, you will never be able to overcome your struggle with discouragement. As God to do a work in your heart. God works wonders and He opens blind eyes. Ask Him to help you see your child the way He sees your beloved child.
The biggest thing you can do for yourself and your child is to trust God and believe that God is doing a great work in your child life. Maybe God is teaching you patience. Or He is calling you to pray for your struggling child.
Be Kind to Yourself
It's not helpful to beat yourself up when you make mistakes and it doesn't do you any good when you fail to accept seasonal challenges. Parents do better at parenting when they forgive themselves. It's wise to allow imperfection in family life. Some stages in life are hard and some are easy. Parenting has seasons of grief and suffering. It's important to give yourself time to heal when hurtful things happen in your family. Transitions create a need to slow down and make the necessary changes. Seek help and support from friends, counselors or family. The road can get very lonely and tiring, but God is with you. He will help you overcome, show you how and provide understanding.
Your kids can see in your eyes discouragement and it hurts them when you don't encourage them. You have a choice to live in doubt or to move forward in hope. Hope will win if you give it a chance. What do you need to surrender to God? Is it your expectations and unrealistic wants that are keeping you stuck in a pit? I encourage you to consider the things I have shared in this post and to give yourself grace while you reflect on your reasons behind what you do. In short, parents sometimes bring discouragement to themselves. Are you?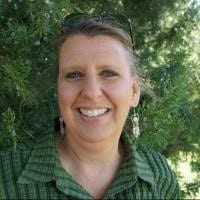 About Lisa Brown
Lisa Brown is an aspiring writer and owner of The Family Roadmap Blog and a parent coach at the National Center for Biblical Parenting. She has a 10-year-old son, an 8-year-old daughter, and has been married to her husband for 12 years. Prior to marriage, she worked more than 20 years enriching the lives of hundreds of children and families. Lisa has a bachelor's degree in social work and early childhood education. Contact with Lisa here.