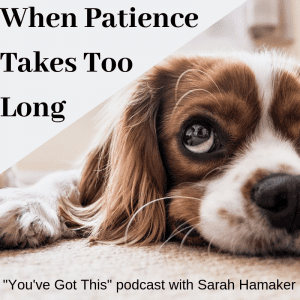 The following is an excerpt from my interview with Linda Wood Rondau on my podcast, You've Got This.
An award-winning author, Linda serves as both senior editor and acquisitions editor for Elk Lake Publishing. A veteran social worker, her published novels examine the complexities of human relationships. Most of Linda's work is contemporary fiction. However, she has published both speculative and non-fiction.
Her anticipated release of I Prayed for Patience God Gave Me Children is a second edition and will launch on or about Mother's Day 2019. Her blog, Snark and Sensibility, hosts writers of various genres. She manages a Facebook page, Having the Prime of My Life, a positive look at aging issues. Linda resides in Hagerstown with her husband of 40 years.. Connect with her on Facebook, Twitter, Instagram.
When you see your own children struggling with difficulties with their own children, do you feel that it's payback for what they put you through?
Linda: I often tell my grandchildren, "I knew a kid like you." Not payback, but I think when you've gone through something they haven't experienced yet, we can help guide them through the difficulties.
Especially when my kids were young, I would call my mom and say "I'm sorry," for my childhood behavior. I've been so blessed to have a mom and a good relationship with my mom. Today, a lot of young moms don't have that relationships with their mom, so they might go to other sources that might not have that tried and true wisdom.
Linda: That's why I wrote the book. I wrote it years ago for my daughter who's so busy. She's got three kids and she was working outside the home. My book has anecdotes and snatches that people can read while they're getting that first cup of coffee,
Sounds like you wrote it as an encouragement. How do we work through the mundane tasks as moms, especially when our kids are small and can't help much?
Linda: Using your senses helps a lot, like smelling those clean clothes. That fresh scent is there and that can reinforce your love to serve, an intangible to reaffirming the love you have for your child.
That's so important because we often forget that we show love to our kids, our husbands and our family by doing the mundane, we might feel like it gets overlooked.
Linda: I draw from Jesus' example when he washed the disciples' feet. We're called to be servants, whether we have a Ph.D. Or not. And moms are servants.
Often, when my four kids were young, I reminded myself of the mundane things Jesus did. It's important that I serve my family but more important that I'm serving Jesus when I'm doing these things. Any other ways to create a servant heart?
Linda: As a senior mom, I try to be there when the kids need something. The other day I made cupcakes for my grandkid's concert. What did it cost me? A little bit of time but it brought such joy.
Keeping those connections with our families are important. As my kids get older, they don't always want to go see grandparents. But we prod them with things they can talk about with their grandparents.
Linda: We just did a genealogy research and discovered that we were descendants from someone who served in the Revolutionary War, and that one relative was hung as a witch. We try to share those stories with our kids to give them the bigger picture.
That heritage can be so important because it can get lost in today's hyper-focus on the here and now. Families are messy and even families who love God have messiness in the background, sharing those stories with our kids can help them see life isn't perfect, that we can still love each other through the imperfections.
Linda: I envy those people who can make a day come out exactly as they thought it would at the start. I'm not an organizer by nature anyway, and I've always been people-oriented than task-oriented. I'm also one who loves a challenge. I might have to re-order something to make it happen. I think you're happier as a person if you don't look at your task list and feel like you have to accomplish everything on the list. Sometimes you'll only accomplish one thing and rather than look at the nine things out of 10 that you did not complete, look at the one thing and rejoice and celebrate that that was accomplished.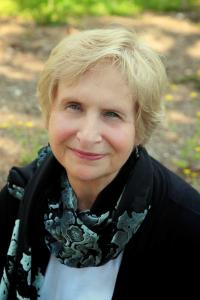 That helps us to look back at our day and rest in that I've accomplished everything I was supposed to do today. In today's Instagram life, we need to be content with the messiness of kids.
Linda: There's two kind of lists: Your list and God's list, and they don't often match. God doesn't call us to do things without equipping us to do that tasks. We can ask God and he will give us the wisdom to take care of the situations that seem well beyond us.
To hear more great advice and stories from Linda, listen to "When Patience Takes Too Long" on the "You've Got This" podcast.