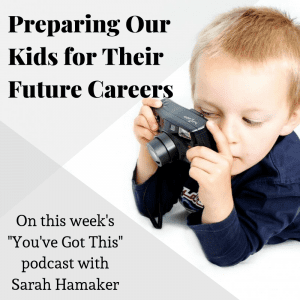 The following is an excerpt from my interview with Mark Perna on my podcast, You've Got This.
Mark is the founder and CEO of TFS, a full-service strategic communications and consulting firm whose mission is to share and support every client's passion for making a difference. As an international generational expert, Mark has devoted his career to empowering educators and employers to unleash the tremendous potential of today's young people. Mark's best practices have helped parents, schools, districts, businesses and state organizations across North America to connect more effectively with the younger generations. He frequently delivers keynote speeches at national and statewide events, and spoke at Harvard University by special invitation. At TFS, Mark's team of talented professionals share his vision of helping organizations of all sizes experience significant gains in recruitment, engagement, retention and performance rates.
When I went to school, college was an option but it was kind of positioned as just that – as an option. My local high school had a great vocational tech school where a lot of kids went to learn about autobody work, carpentry and things like that. It seemed like people were a little more relaxed if your kid didn't want to go to college but that's kind of changed now, hasn't it?
Mark: What's really changed is the world has shifted. I do over 70 speeches a year across North America, and what I speak about is are three really critical things that are necessary today. Those things are little bit different than it was 30 or 40 years ago but we're still living in this country under the old paradigms. Those old paradigms said that there's basically one way to be successful, and that's to get a four-year degree and beyond. Certainly, I'm a tremendous fan of a four-year degree. I think if what you want to do in life requires a four-year degree and you invest wisely, go with passion, go with purpose, make sure you get it done. But unfortunately, that's not what's happening in America today. Far too many young people are either failing or quitting or they're not getting even the result they want after they spent the four to five years—or what is now an average of 6 years—in order to be able to get that particular degree.
There are three critical things that young people need starting with a robust academic knowledge. That's really what's changed is that in the past, you could be very successful in this world with just robust academic knowledge. The further you went, the more education you got, the more money it seemed that you would make and it was a pretty simple formula. Today, the world is completely different. Now, you have to add to that robust academic knowledge, powerful technical and professional skills, and it's really those three things that give young people a competitive advantage in this changing economy of the United States.
I spoke recently at Harvard and talked about this notion that we're making kids college and career-ready. The problem with that statement is no one really reads the word "and" in between the word "college" and the word "career." They kind of read it like it's the pathway, right? You go to college, you get a career. Have a nice day. I don't think we should be making kids college and career-ready in this country. I think we should be making them career-ready period. Sure, a whole bunch of those careers go through four-year universities and bachelor's degrees and PhDs and MDs and JDs. But there are fantastic careers and occupations that are possible with a two-year associates degree through community and technical colleges. There's great careers and occupations that are available through certifications and advanced certifications and licensures and apprenticeships, which are becoming huge in this country. Young people in middle schools and high schools and even young college students need to understand the full breath of possibilities so that they can choose the way that is right for them based on their own unique interest, talents and abilities.
I have two high schoolers and a middle schooler. When my oldest, who is now a junior, was in seventh grade, adults asked her, "What do you want to do for your career?" And she didn't have an answer—and still hasn't quite figured it out. How are they supposed to know what they want to do? I think part of the problem is that we're telling them they need to figure this out but we're not really helping them see all the options.
Mark: In my book, Answering Why, I talk about this. We're asking young people in middle schools and high schools, "What do you want to do for a career? What do you want to do with the rest of your life?" We're making it this earth-shattering conversation that they have to have it all settled in their mind for the rest of their life and they don't need to. I've recently been talking quite a bit about the concept I call the "for now decision." That basically says they don't need to make a decision for the rest of their lives—they need to make a decision for now. They can change next week, next month, next year, or whenever it's prudent for them to change, and that will change their course. But if they make a for now decision, they're willing to take a step in the right direction of their goals and aspirations or what their career and their lifestyle looks like. The other piece to that is they're willing to make a for now decision towards the view of where they're going to, the lifestyle that they want to create for themselves.
Between career and lifestyle, lifestyle is the most important thing to young people today. Those thirty-nine and younger base more than half of every decision on how it affects their lifestyle. Career has actually become a lifestyle decision. The more we connect with lifestyle, the more we connect with a for now decision. The more we allow them to choose something so they start learning that robust academic knowledge and those technical and professional skills, the more successful they'll be long-term.
My husband is considering a slight career change. He had a career coach which was great to kind of help him at this stage in his life, figure out "What do I really want to do? How do I really want to change and still provide for my family?" When we share how we come to these decisions, it can really be helpful for our kids to kind to see that a career can change as you get older. I started out in the editorial department of a trade publication and now I'm a freelance writer and I do parent coaching as well. So my kids see that just because you start out one way doesn't mean you have to end up that way, like your for now decisions.
Mark: What's interesting is that the studies already say that 65% of students in first grade today will have careers in industries and occupations that don't exist today. The world has completely changed, and it is changing faster and faster but our educational systems aren't keeping up with it. What's going to happen in the future is that organizations, businesses and industries will be developing more and more of their own training to train the people that they bring into their organization to succeed at a high level and to perform at a high level. What they are going to be looking for are people who have robust academic knowledge, powerful technical and professional skills, who show up on time consistently with critical thinking.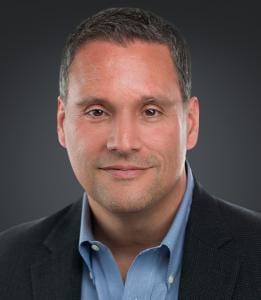 It's a powerful wakeup call to think about if we continue to do what we've always done, the skills gap that we've created in this country will continue to get bigger and bigger. Right now, it's sits at 6.7 million open jobs in this country that we can't fill. These are in high demand industries like manufacturing and construction and aerospace and aviation and agriculture and healthcare and transportation and so on. Young people have to know that they can make significantly more money with an apprenticeship and a certification or a licensure in many cases than someone with a four-year degree or master's degree, depending on the field and depending on the industry. It's pretty extraordinary what's possible.
We also do our young people a disservice when we don't present those as viable options because they don't have a four-year degree. There's opportunities to be creative in different things like the foodservice industry, for example, but we have forgotten that those are very fulfilling jobs that can support yourself and/or family. We need to continue to open our kids' eyes that there are these wonderful options out there.
Mark: I was going through a John Deere manufacturing facility about eight months ago and met a 24-year-old woman who wanted to learn welding. She completed her certification at the end of her senior year of high school, and applies for a job at the factory. After a year, she takes advantage of the company's tuition reimbursement program to get her four-year degree. She now has a four-year degree in business and a great welding job with zero debt. She's got all the academic knowledge, technical and professional skills necessary to succeed.
Now, how many people in our high schools today across this country would have talked an impressive young woman with great academic knowledge out of going welding because they thought she was on the "college track" when in fact, she was on the college track? She just found an unconventional way to get it paid for to lower her debt and to ultimately be more successful because she has now the academic, technical and professional skills necessary.
I think we need to share those stories with our young people.
Mark: There are lots of ways to be successful in this country. But we need to be doing career development and career exploration much earlier in young people's lives. It should be in middle schools and high schools. Again, not that they need to determine what they're going to do for the rest of their life, but they need to see what's possible. Because otherwise, they're going to base it on either what they see from their parents or friends of parents or they're basing it based on these kind of shows they watch on television – lawyers, doctors, those kinds of things, and that's how they view the world around them as to what they think success is.
I'm a believer that young people should choose the career and occupation they want, then get the education and the experiences and the professional skills necessary in order to be able to do the career occupation they want. And that's where the for now decision intersects.
Here is another stat that blows me away — according to The Wall Street Journal, over 900 business and industry executives were surveyed and 92% of them felt that young people coming out of college today do not have the technical or professional skills necessary to work in the workplace. That's how important they're looking for that intersection between academic knowledge and technical and professional skills.
To hear more great advice and stories from Mark, listen to "Preparing Our Kids for Their Future Careers" on the "You've Got This" podcast.