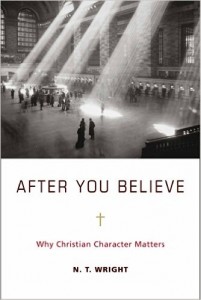 I had been serving as a missionary for three months in Reims, France when this solemn assembly was held to sustain Harold B. Lee as prophet, seer and revelator. Pres. Lee's opening address, as he assumes the mantle of prophecy, is solemn indeed:
Again in the might demonstration of this solemn assembly, I am moved with emotions beyond expression as I have felt the true love and bonds of brotherhood. There has been here an overwhelming spiritual endowment, attesting, no doubt, that in all likelihood we are in the presence of personages, seen and unseen, who are in attendance. Who knows but that even our Lord and Master would be near us on such an occasion as this, for we, and the world, must never forget that this is his church, and under his almighty direction we are to serve!
Further on in his address, Pres. Lee considers his own preparation for this massive responsibility in the light of a now well-known statement from the prophet Joseph Smith: "I am like a huge rough stone rolling down from a high mountain, and the only polishing I get is when some corner gets rubbed off by coming in contact with something else…"
Elder Bruce R. McConkie ("I Know that My Redeemer Live") (just a week, by my calculation, before being called from the Seventh to the Apostleship) rejoices in the gift of revelation by which he is able to testify of the Pres. Lee's prophetic gift and calling:
As members of the church and kingdom of God on earth, we enjoy the gifts of the Spirit—those wonders and glories and miracles that a gracious and benevolent God always has bestowed upon his faithful saints. The first of these gifts listed in our modern revelation on spiritual gifts is the gift of testimony, the gift of revelation, the gift of knowing of the truth and divinity of the work. This gift is elsewhere described as the testimony of Jesus, which is the spirit of prophecy. This is my gift. I know this work is true. …I know there is revelation in the Church because I have received revelation. I know God speaks in this day because he has spoken to me.
The polishing of character prepares us for revelation. But does not revelation also provide the true framework for the polishing of character? John H. Vandenberg (former Presiding Bishop, here Assistant to Quorum of Twelve, "Becoming a Somebody") presents the gospel and the Church as gifts essential to "polishing" the character of each of us "rough stones."
His church extends the invitation to all who so desire to partake of the power of the gospel, which will lift an individual out of oblivion and, in so doing, will give a feeling of satisfaction and happiness not to be found elsewhere. It provides the sources of control for self-improvement, a stable character, and a truly successful life. (my emphasis)
Employing the negative example of a very rich man whose only use for his "success" was to get drunk and read dirty books to make the case for a character shaped by religious beliefs and principles as the true fruit of faith in divine revelation:
Faith in God will cause the miracle of change and set the course of action on the true purpose of life. Repentance follows faith as naturally as the day follows dawn. … In these principles we find the unfailing power to change. As to the effective use of our leisure time, we have, in the gospel, unnumbered opportunities. As one acquires knowledge of the gospel principles and pursues his course, he can successfully apply those principles to his individual circumstances, whether his position be one of great or meager possessions; whether it be early in life, during his economic production period, or in retirement. The gospel is meant to temper life and to bring it into true balance and fruition.
Vandenberg's vision of the gospel as a framework for the deliberate cultivation of virtue, that is, of a "stable" and "balanced" character understood as the fulfillment of true human possibilities, will not suit the taste of those Protestants and Mormons who see any emphasis upon character and the deliberate work of cultivating what is best in our human natures as a threat to the radical gratuity of grace. But a very learned Protestant student of the New Testament, and of Paul's doctrine of justification in particular, has recently articulated an understanding of Christianity that resonates profoundly with the Mormon pursuit of all that is "virtuous, lovely, … or praiseworthy" in the human character.
The Christian vision of virtue, of character that has become second nature, is precisely all about discovering what it means to be truly human—human in a way most of us never imagine. And if that is so, there are bound to be overlaps with other human visions of virtue, as well as points at which Christianity issues quite different demands and offers quite different help in meeting them. Part of the claim of the early Christians, in fact, was that in and through Jesus they had discovered both a totally different way of being human and a way which scooped up the best that ancient wisdom had to offer and placed it in a framework where it could, at last, make sense. The New Testament itself continually points to this.
…My contention in this book is that the renewed biblical heaven-and-earth vision, for which I have argued elsewhere, sets a framework within which a genuinely Christian vision of virtue stands out as the best way to think about what to do. The practice and habit of virtue, in this sense, is all about learning in advance the language of God's new world. The first revolution I propose, then—a revolution for many modern Christians, though many in previous generations, and some already in our own, would simply take for granted much of what I've said so far—is that thinking of Christian behavior in terms of virtue, and reframing virtue in terms of the promised new heaven and new earth and the role of humans within it, provides both a framework of meaning for, and a strong impetus toward the path of, the holiness to which Jesus and his first followers would call us. (N.T. Wright, After You Believe: Why Christian Character Matters)
Wright sees this understanding of Christianity as oriented towards the cultivation of a stable and balanced character as "a revolution in the way in which Christians approach the whole question of 'how to think about what to do,' and also, out beyond that, a revolution in the way human beings in general approach the question of what it means to live a fulfilled, genuinely human life."
As Vandeberg's speech demonstrates, Latter-day Saints have been fomenting this revolution for about 186 years. Divine grace and revelation are not an alternative to the deliberate cultivation of virtue, but the one true framework for such cultivation.