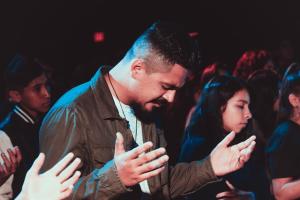 Embracing the Transformative Power of a Personal Relationship with Jesus
Today's world has various religious rituals, activities, and traditions. It's important to remember that just because you're in a church or religious service two or more times per week, you're not necessarily impressing God. I once knew a man who bragged about being in four churches in one day. He wanted to give the impression that he was very holy. The truth about his church attendance was that he was in 12-step programs and went to four meetings in one day. Embracing the transformative power of a personal relationship with Jesus is more than just saying you went to church.
God isn't impressed by our church attendance or our religious activity. However, he is very pleased by His Son. Thus, God is well-pleased with us if we accept Jesus. God's own Son gave his life that we might have life. It is through our relationship with Him that we are saved. Just because we know who Christ is doesn't mean that we truly Know Him.
Our outward displays of religion aren't what impresses God. Instead, our actions and behaviors reflect on our hearts and our true love for Him, bringing us into the light. These actions not only separate us from those who don't believe, but they also allow us to share our faith by how peaceful and serene we are when we are grounded in His boundless love for us.
The Significance of Accepting Jesus into Our Lives
Accepting Jesus into our lives is a personal decision that can change our lives. It has immense significance. It's a decision that goes beyond any religious boundaries and touches the very core of our humanity. We choose to invite Jesus into our hearts; we have opened our hearts to a complete source of love, purpose, and guidance that transcends our earthly lives.
When we choose to embrace Jesus, we acknowledge the teachings of compassion, forgiveness, and selflessness that he gives us. It shows that we're willing to walk the path God has laid for us. It allows us to cultivate a relationship with His divine presence.  offers us peace and comfort during times of pain and sorrow.
Accepting Jesus into our lives gives us a deeper sense of belonging and community. We are connected to the family of God. Other believers share in our journey. It gives us hope, kinship, and redemption in the promise of eternal life. Our moral existence has meaning, and we are reassured that our actions here on Earth will ripple through eternity.
In short, accepting Jesus into our lives isn't just a religious action; it's a profound acknowledgment of enduring grace, love, and a spiritual connection on earth. It's an invitation to embark on a journey of faith that gives us purpose, peace, and divine companionship.
The Futility of Religious Activity
Many people mistakenly believe that they'll earn favor with God if they are busy with religious activities. They think if they're in a church sitting in a pew week in and week out, God will look upon them with favor. They believe that the more church-related activities they engage in, the better they will look to God and everyone around them.
While these behaviors may make them look good, God sees their heart. He sees their true intentions. In Isaiah 29:13, we read, "These people come near to me with their mouth and honor me with their lips, but their hearts are far from me." In short, it's not just their church attendance and activities that honor God, but also their hearts.
"For by grace are ye saved through faith; and that not of yourselves: it is the gift of God: Not of works, lest any man should boast. For we are his workmanship, created in Christ Jesus unto good works, which God hath before ordained that we should walk in them" (Ephesians 2:8-10). Grace Alone. Faith Alone. Grace alone means that God loves, forgives, and saves us not because of who we are or what we do but because of the work of Christ. 
Accepting Jesus: The Key to God's Pleasure
The heart of our relationship with Jesus is our acceptance of Jesus. It's not just about acknowledging His existence, teachings, or will; it's about inviting Him into our lives and surrendering our will to His will. Allowing us to transform from the inside out. Our acceptance acknowledges His huge sacrifice on the cross for our sins. Recognizing that salvation is a gift of grace and not something we can earn through our works is tantamount to our relationship with Jesus.
How's your relationship with Jesus? Do you talk to Him daily? Do you only go to church to "look better" to others? What is your valid reason for attending church or religious activities? Is it to learn more about Him? Or is it to look better to others? The answer to this question is very personal, which you and you alone must answer.
If you're not having a close relationship with Him, only you can change this. You don't have to be in a church every Sunday to serve Him and believe. You don't have to be involved with church-related activities to enjoy and appreciate the rewards of Heaven. But you do have to believe in Him and invite Him into your life.
A Relationship, Not Just Knowledge
There's head knowledge, and there's heart knowledge. Knowing Him is more than just knowing the books of the Bible and what time a church service starts or ends; it's about having a close personal relationship with Him. Many people have head knowledge without heart knowledge. This isn't enough to get them into heaven or grant them eternal life.
The apostle Paul expressed his desire to know Christ in a relationship, not just head knowledge. Philippians 3:10. Paul wasn't seeking more information on Christ but a closer intimate connection.
When we have a good relationship with Christ, we begin to trust, love, and follow Him. We rely on His strength to overcome challenges, and we can find comfort in His presence when we encounter difficult challenges in life. Our relationship will continue to grow as we spend time praying, reading Scripture, and communicating with God through His Holy Spirit.
God's Great Love
The Bible reminds us that God gave us His only Son so that if we believe in Him, we shall not perish but have eternal life. (John 3:16). God's love is not based on our church attendance. Nor is it based on our achievements, attempts to impress Him, or those around us. His love extends freely to all who choose to believe in His Son.
Take Away
Life is full of expressions of faith and religiosity in the grand scheme of things. Understanding that God's pleasure isn't found in our actions is essential. It's not found where we're attending or not attending religious services. But instead, in our relationship with Him. As we enter into this relationship, it's marked by Love and trust. Remember that it's not just our faith but our heart, knowledge, and how we know Christ. We walk This relationship when we want to deepen our relationship with Christ.