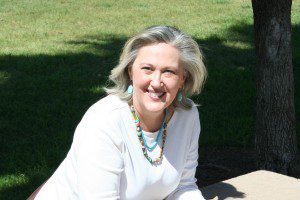 The practice of spiritual direction rescued me. I never felt I fit into the conservative church I grew up in, so I set out as a young adult to find a spiritual path that focused on God's unconditional love of creation.
The journey took considerable time. My new path had little to do with the institutional church. I didn't discover it in worship, bible studies, social justice activism or through the adoption of a new theology. I found it by way of a Presbyterian minister who was in training to be a spiritual director. From the very moment I entered spiritual direction, I knew I wanted to be exploring my experience, values and beliefs the rest of my life.
A Safe Place
The spiritual direction relationship was a safe port in the storm of my connection with Christianity. It also gave me the tools and the space for discernment—especially around vocation.
When I entered spiritual direction in the late 1980's I had no thoughts of pursuing ministry. I was busy developing a career as a radio news journalist. My need for spiritual direction was solely about healing my image of God. And it was working—I was healing.
As I moved from market to market trying to make a living in what was turning out to be a shrinking field, I was fortunate to find many able and experienced spiritual directors along the way. The work I did in spiritual direction gradually changed me, showing me a greater depth of purpose in life.
The Call
By the mid-90's, I was broadcasting 100-second news updates for a Baltimore rock station with a "Morning Zoo" format, fondly referred to in the business as a trio of "the d–k, the dork and the (news) girl." My epiphany—my "call narrative," so to speak, came when the two DJs brought in a female stripper to entertain them at work. While I'm not a prude, inviting a stripper to a radio show seemed useless, even counterproductive to me. Still, I played it cool, reading the news on air as she danced for the guys. Walking out of that studio, heading back to my closet (literally—they had me work out of a closet) I heard a tiny voice say "I want more than this for you."
For me that meant attending the Ecumenical Institute of St. Mary's Seminary in Baltimore at nights while continuing to be part of the Morning Zoo. From there I headed to San Francisco Theological Seminary because it had a training program for spiritual directors.
Giving Back
Wanting to give to others what I had received was a driving force for me vocationally. I thought I would work mostly with people—like me—who were refugees from fundamentalism. What I've come to appreciate is the variety of experience, concerns and spiritual needs in the world. We're all refugees from something. Everyone who enters spiritual direction has wounds, desires and beliefs worth paying attention to. We all need sacred space filled with compassion, deep listening and reverence.
That's why I became a spiritual director.
---
Want to try spiritual direction? I have openings in my schedule for new directees—regardless of where you live. I can work by phone or Skype or if you live in the Phoenix metro area we can meet in person. Contact me at teresa@teresablythe.net  or visit www.teresablythe.net.  Also visit my website for the Phoenix Center for Spiritual Direction.
It's easy to subscribe to this blog and get updates in your email inbox. Check out the right side of the webpage and fill out the form under GET PATHEOS NEWSLETTERS. New posts come to your inbox when published.
Thank you for following this blog!