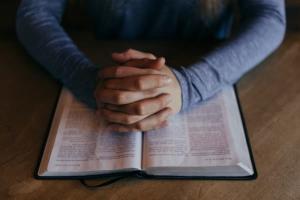 What happens when a person finds the evangelical Christianity they once were part of doesn't fit for them anymore? They may seek out a nonjudgmental person to help them process the deconstruction of their religious or spiritual belief system.
If the person—the new term is exvangelical—wants to stay within Christianity or still considers themselves spiritual, they may contact a spiritual director to work with. Finding the right spiritual director for the person in the midst of deconstruction is imperative.
There are many phases to a person's deconstruction of their prior faith. Some people are in a questioning phase but are still deeply connected to the church they are questioning. Others have left and are in a kind of limbo–not an evangelical but not anything else either. And quite a few have already done a lot of deconstructing, maybe even years ago, but still have nagging memories that need emotional, psychological and spiritual healing.
Regardless of the phase, exvangelicals need someone who can handle their railing against conservative theology. Someone who will allow them to wrestle with the language, culture and beliefs they are leaving behind. They may want a spiritual director who is an exvangelical or they may prefer someone who has no history or connection with conservative Christianity.
What they need most of all is a spiritual director with a heart full of compassion for what they are experiencing.
Finding the right spiritual director for an exvangelical
If you are an exvangelical looking for a spiritual director, be sure to locate about three spiritual directors you might be interested in working with and interview them on the phone prior to setting up an appointment. Ask:
What is your spiritual or religious background?
How much contact have you had personally with conservative Christianity? (What you want to find out is whether they are willing and able to sit with you and help you deconstruct without being preachy, judgmental or dismissive.)
What is your style of spiritual direction? (If you need someone who mostly listens and reflects back to you, then you are looking for a non-directive approach. If you want a little bit of teaching or a few suggestions for your deconstruction, then ask if they are comfortable doing that.)
Choose the spiritual director you feel will be most supportive and helpful for your personality type and your current situation.
What spiritual directors need to know about exvangelicals
If you are a spiritual director interested in accepting clients who are exvangelicals, you need a special sensitivity to do your best work. Here are a few suggestions:
Be attentive to language. It's best to use as little religious language as possible. Listen to the language the directee is using to talk about the Divine and use that. Ask them about phrases or language that they would prefer you avoid.
Read everything you can find on leaving fundamentalism or evangelicalism. Listen to Blake Chastain's Exvangelical podcast or sign up for his newsletter. Go to #Exvangelical on twitter and read some of the entries.
Under no circumstance should you attempt to steer an exvangelical into a particular spiritual tradition, community or belief.
Let your presence be a sacred container for the former evangelical's anger or sadness. Listen deeply and accept wherever they are on this path. If you are an exvangelical and you find yourself becoming anxious or depressed while working with these clients, call on your support people: therapist, supervisor or your training program's teachers. We want to help hold this person's emotion but not carry it around with us.
Some exvangelicals will decide to go it alone. But for those who need assistance, it is my hope they find spiritual guides who will greet them with an open mind, patience, compassion and wisdom.
---
Want to try spiritual direction? I have openings in my schedule for new directees—regardless of where you live. I can work by phone, Skype or if you live in the Phoenix metro area we can meet in person. Contact me at teresa@teresablythe.net  or visit www.teresablythe.net.
It's easy to subscribe to this blog and get updates in your email inbox. Check out the right side of the webpage and fill out the form under GET PATHEOS NEWSLETTERS. New posts come to your inbox when published.
Thank you for following this blog!
Photo on Foter.com