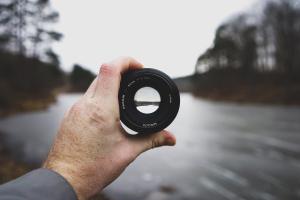 People usually enter spiritual direction in order to experience spiritual growth. It's a tough thing to gauge since spiritual experiences vary greatly. But now and then it's important to look back and consider where and how spiritual growth has taken place.
The longer you are in spiritual direction, the easier it is for both you and your director to evaluate this. I prefer the directee be the one who names what they have seen happening in them as a result of their work in spiritual direction. It can be helpful, however, for directors to mention — from time to time — what they notice in the way of personal transformation.
Here's what to look for:
Evidence of "fruit of the Spirit." Paul named a few of these in his letter to the Galatians (5:22, 23): love, joy, peace, gentleness, goodness, faith, meekness and temperance. When a person becomes more attentive to the Spirit, they exhibit more of these characteristics.
A warm, loving, trusting relationship with God.
Warm, loving, trusting relationships with others.
Compassion for the needs of those who are poor, oppressed and outcast. Reaching out to them in hospitality. A passion for justice and peace.
Balance between the inner, introspective life and the outer, other-focused life.
An image of God that is in line with the Psalmist's naming of God as "merciful, kind, slow to anger and abounding in steadfast love."
Discernment becoming a way of life.
Spiritual growth can be difficult to attain. Inner healing disturbs our status quo. Some people hope spirituality will make a rich and comfortable life even more so — then they're surprised or dismayed to find that getting closer to God shines a light on aspects of themselves that need to change. It is hard to see ourselves as we are and know that a relationship with God won't allow us to easily stay as we are. Spiritual directors are trained to be patient and sit with you as you develop this new awareness.
The spiritual life is in many ways like the physical life — full of growing pains. The good news of spiritual direction is that the pain is not endless and the healing that comes from having an honest relationship with God leads to the kind of growth that helps heal not only ourselves but the world.
---
Want to learn more about spiritual direction? I have a new book Spiritual Direction 101: The Basics of Spiritual Guidance by Apocryphile Press that addresses many aspects of this practice. It's available on Amazon.
Also, I enjoy sharing emails with people who have questions about spiritual direction. I may be reached at teresa@teresablythe.net or via my website www.teresablythe.net. I do have openings for spiritual direction clients if you are interested.