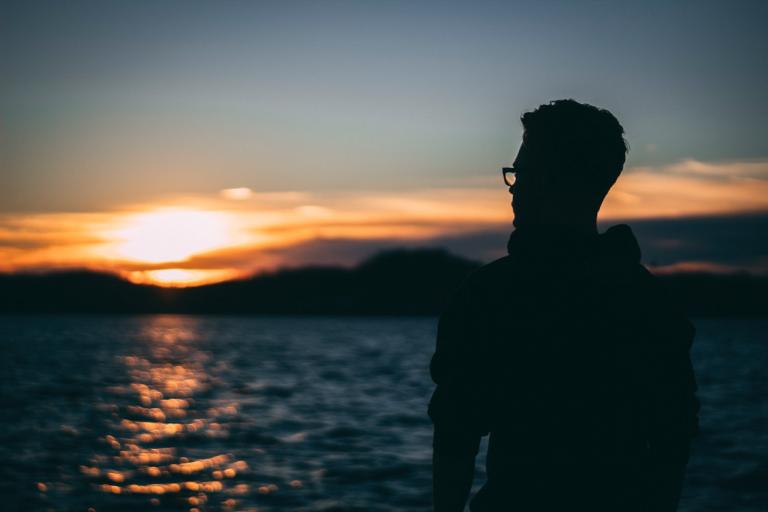 One prayer exercise to get in touch with our inner senses is called The Examen. The motto in Ignatian spirituality is to "find God in all things." We do that by examining our life.
As our lives unfold with each choice, our reactions to unexpected challenges, and our search for stability in the midst of change, we get glimpses of God's loving guidance, companionship, and support. It's as if Jesus says, "We have eyes to see."
We develop these special eyes by flipping through chapters in our stories, the episodes in our lives. Isolating manageable pieces — a day, week, month, season, or single event — and applying memory and wisdom in the context of prayer many times unveils a blessing. Or, at the very least, a sense of context for our lives.
At the beginning of Ignatius of Loyola's Spiritual Exercises — a series of activities used primarily in retreats to draw one closer to Christ — is a prayer designed to infuse the day with awareness of where you felt close to God and where you felt distant from God. He recommends it three times a day: upon rising, after the noon meal, and after supper. Many people today prefer to use the Examen (which simply means examination) at the end of their day as a nighttime prayer.
This traditional form focuses primarily on where we fall short in our day. The examen is not meant to be a time of self-flagellation, but a time of letting go of all that stands between us and God.
Examen Intention: To reflect on feelings of God's presence and feelings of God's absence over time.
The Exercise
Begin by giving thanks to God for all the gifts you have received in life.
Ask for grace to see yourself as you are in the light of God's love. Ask that all within you that is not in line with God's purpose for your life be released.
Ask God to show you where God has been active in your life today. Review your day in the light of God's love. Where did you feel closest to God? Express your gratitude for those moments.
Ask God to forgive you for those times you failed to reflect God's love and mercy today. Express your desire to turn back to God.
Resolve, by God's grace, to commit to living out God's purpose in your life. If you need to make amends for something you have done, resolve to do so now.
Close by saying the Lord's Prayer.
Tip
If you are interested in reading Ignatius in his own words, you can find his entire Spiritual Exercises, letters and autobiography in Ignatius of Loyola, one of the "Classics of Western Spirituality" published by Paulist Press. If you want to read about Ignatian Spirituality, there are a variety of books available now that reflect on a modern understanding of "finding God in all things." Eyes to See, Ears to Hear: An Introduction to Ignatian Spirituality by David Lonsdale (Darton, Longman & Todd,1990) is a good one to start with.
---
Looking for More?
If you like this prayer and are looking for even more ways to pray, you might enjoy my book, "50 Ways to Pray," from Abingdon Press. You'll find this prayer and 49 others to experiment with.
Want to try spiritual direction? I have openings in my schedule for new directees — regardless of where you live. I can work by phone, Skype or if you live in the Phoenix metro area we can meet in person. Contact me at teresa@teresablythe.net or visit www.teresablythe.net.
Thank you for following this blog!