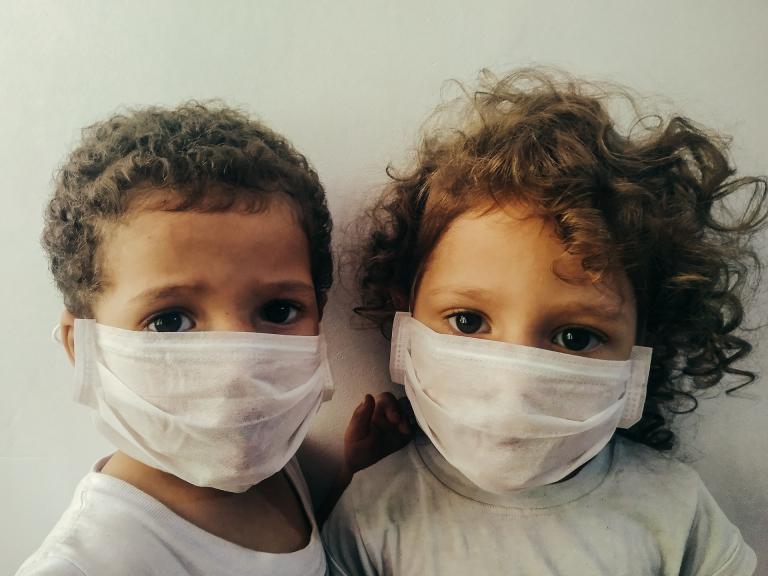 Parents of school-aged children are currently facing the hardest discernment situation one can face: making a choice when there is no good choice. If children are forced back to school in person, there is the risk of contracting the Covid-19 virus — which, if contracted, can hurt children. It can also make them a vector, someone who carries the virus with no symptoms and infects others. If children are not allowed to go back to school, they must learn in an isolated situation with parents needing to stay home to supervise.
For some parents, the school district will make the choice and they will have little say in the matter. Others may be offered a choice, or a hybrid of online and in-person learning.
For those offered a choice, how does a parent decide which risk is the greatest for their children: isolation or infection?
Some parents know what their choices are and others are waiting for word from governmental and school district officials on that. Those waiting may have the hardest time — knowing they have a difficult choice to make but not knowing when they will be called upon to make it.
To complicate things further, some parents live in households with immune-compromised individuals. How do they choose what is best for everyone involved?
My job as a discernment coach is to help people navigate and process the choices in front of them. If they have come to me — a spiritual director — they usually are hoping to make a faithful choice. Many times, when people are discerning a life choice, it's a choice between two or more "pretty good" options. This job, or that one? Which step toward healing is right for me? That sort of choice.
But, as Rev. Melanie Harrell Delaney, a Cleveland, Ohio mother of three school-aged children puts it, "There is no good choice here. I'm faced with making a decision that I don't feel great about either way. I'm praying I find the 'OK-est' choice and that I can live with that." She continues:
"Our need as parents really is to be freed from guilt and fear around making terrible choices for our kids (and selves) during this time. Being so directly responsible for other small people's safety and well-being, on top of the complexity of caring for our own selves, is crushing."
The Christian spiritual practice of discernment has a few principles that may help people sort through those "rock and a hard place" choices. Such as:
The Quaker principle of silent waiting. For Rev. Harrell Delaney, "centering prayer, even 5 minutes a day, has been saving my soul this summer."

Ignatius of Loyola taught that God's desire is that people who already have the odds against them be given top consideration. Asking yourself, how does each option affect the "least of these" among us?

Notice which choice disturbs your spirit less. Which choice gives you at least a modicum of peace? Listening to your deepest, truest self can help you come to a decision you can live with.

Project your thoughts 20 or 30 years into the future. Although we don't know what the future holds, we can ponder which choice is best in the long run. Imagine we are long past the pandemic. Which choice has longevity? Which choice seems to work toward the greater good?
Nothing will make this choice easy. Each choice has its own consequences. All we are asked to do in discernment is our best; surround our choices with prayer, take in as much data and facts as possible, listen to our heart, ask for God's desire to be fulfilled, and then choose.
Some of us reading this are (like myself) not parents. But we still have a voice. As we pray our way through the pandemic, caring for others as ourselves, we may feel compelled to take a stand and work for what we believe is best for our community. We can help parents with our prayers, our support and our social action.
My prayer:
God, we ask your guidance for everyone who must make a choice when there is no good and perfect choice. We especially ask that the fullness of your Spirit comfort and sustain all parents, grandparents, school children, college students and teachers. And that those in positions with the power to force choices upon people be moved by your love and guided by your wisdom. Amen.
---
Want to learn more about spiritual direction? I have a book Spiritual Direction 101: The Basics of Spiritual Guidance by Apocryphile Press that addresses many aspects of this practice. It's available on Amazon.
Also, I enjoy sharing emails with people who have questions about spiritual direction. I may be reached at teresa@teresablythe.net or via my website www.teresablythe.net.