Robert Atkinson
Robert Atkinson, Ph.D., an internationally acknowledged authority on life story interviewing and a pioneer in the deeper techniques of personal mythmaking and soul-making, is the author, co-author, or editor of eight books, including Mystic Journey: Getting to the Heart of Your Soul's Story (2012), and his memoir, Remembering 1969: Searching for the Eternal in Changing Times(2008). He is founding director of Eliot Institute, professor emeritus of human development, multicultural studies, and religious studies, and director of Life Story Commons, at the University of Southern Maine.
His BA is from Long Island University (Southampton) in Philosophy and American Studies. His MA degrees are from the State University of New York (Cooperstown) in American Folk Culture and the University of New Hampshire in Counseling. His PhD is in Cross-Cultural Human Development from the University of Pennsylvania.
His blog draws on themes from his next book, The Story of Our Time: How Consciousness, Spirituality and Religion Are Evolving, focusing mostly on exploring the big questions of life through the eye of oneness. He is online at www.robertatkinson.net.

Byron Belitsos
Byron Belitsos is a multiple-award-winning book publisher and the editor or coauthor of many acclaimed titles, including several related to the Urantia Revelation, including The Center Within (1998),The Secret Revelation (2002),  One World Democracy (2005), and most recently, The Adventure of Being Human (2012). Byron has been a student of The Urantia Book for 41 years and has taught and spoken widely on its teachings. He holds a B.A. in intellectual history from the University of Chicago; his graduate studies have embraced humanities, literature, and religious studies and were conducted at Naropa Institute, at University of California (Berkeley and Santa Cruz), and at the California Institute of Integral Studies. He was also an inaugural member of Ken Wilber's Integral Institute.
His forthcoming book Your Evolving Soul: The Cosmic Spirituality of the Urantia Revelation is due out in March, 2017. He is online at: www.Evolving-Souls.org.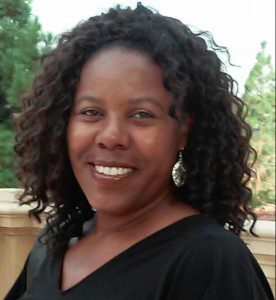 Bridgitte Jackson-Buckley
Bridgitte Jackson-Buckley is a freelance writer and author whose focus includes spirituality, transformational documentaries, and travel.
She is currently a contributor to General Religion on the National circuit of Examiner.com as the National Spirituality Examiner. She has interviewed New Thought luminaries such as Eckhart Tolle, Iyanla Vanzant, Deepak Chopra, Radhanath Swami, Elizabeth Gilbert, Penney Peirce, James Van Praagh, Paul Selig, Marie Forleo, and several others including American singer, songwriter and guitarist Trevor Hall. As a freelance writer, Bridgitte has written online articles for Examiner, Tiny Buddha, Recreate Your Life Story and now Patheos.
Bridgitte was born in Los Angeles, graduated from the University of California, Berkeley (with a bachelor's degree in psychology). She is a Returned Peace Corps Volunteer (RPCV) from Honduras, Central America. Bridgitte is a fluent Spanish speaker and has traveled extensively throughout Central America including Belize, Costa Rica, El Salvador, Guatemala, Honduras, and Nicaragua. Bridgitte's travels also include Hong Kong, Malaysia and (her favorite adventure) Thailand.
Bridgitte now resides in Los Angeles with her husband, three children and Miniature Schnauzer.

Kathleen Gibbons Schuck
Kathleen  Gibbons Schuck is an ordained catholic priest and co-pastor of the St. Mary Magdalene intentional catholic community. Committed to creating safe spaces where all are welcomed, Kathleen effectively utilizes humor, metaphor, and inclusive language to reinforce her messages.
Leveraging her background in corporate telecommunications sales, marketing, and training, with her vision of wholehearted spirituality, Kathleen started a consulting/coaching practice in 2003. A business trip to West Africa dramatically transformed her worldview and allowed her to see interconnections not previously visible. Creativity coupled with the ability to build relationships and translate complex concepts and technology in practical, understandable ways, Kathleen is equally comfortable sharing stories, leading cultural immersion travel experiences, coaching and motivating individuals and teams, raising awareness and funds, creating community, facilitating workshops/retreats, preaching, and officiating weddings.
Kathleen lives in Blue Bell, Pennsylvania, with her partner, Stan, and her daughter, Ann. Contact her at kschuck55@gmail.com or www.withyouinjoy.com/blog.

Sarah Lawrence Hinson
Sarah Lawrence Hinson wants to live in a world where we can all sense each other's energy, know that we are all on our separate yet connected Spiritual Journeys, be open to the idea that we do have Past Lives, and share chocolate at a moment's notice with anyone we choose!
As a self-taught spiritual blogger, Sarah launched her own website in 2010 and has been writing about her experiences of different energy modalities, alternative health and wellness, intuitive insights and her awakening to the remembrance of the Akashic Records.  She is excited to share her unique perspective with Patheos readers.
When she's not blogging, writing, or giving Akashic Records Readings online Sarah is a mom to two teenage girls in the mid-West, giving them the perspective of her upbringing, since she is a Brit from in a small village in the UK. Her trusty dachshund Pickle is a mentor who helps her meditate when she walks and also to concentrate when she writes.She is currently developing short courses to help people understand their own Akashic Records better and working on a book to help us all learn and grow as we begin to understand our Akashic inheritance.
Learn more about Sarah, her practice, and the services she offers at Mom on a Spiritual Journey.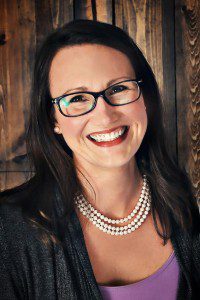 Andrea Hollingsworth
How are people spiritually formed and transformed? This is the question that has intrigued and oriented Andrea Hollingsworth throughout her career as a researcher and educator. Lately, the particular topic that interests her is that of spirituality and struggle. How and why is it that the path of healing and renewed life often involves unknowing, vulnerability, failure, loss of control, aloneness, and/or a sense of God's absence? How and why does emergence so often come through emergency?
Andrea's background is deeply interdisciplinary (she holds a B.A. in History, an M.A. in Marriage and Family Therapy, and a Ph.D. in Theology), and she enjoys investigating themes of Spirit, spirituality, and transformation through multiple lenses. Sacred scriptures, ancient philosophers, medieval mystics, modern psychologists, and contemporary sages—all these and more have an important place in her spiritual quest and her written work.
Andrea has taught and researched at various academic institutions, including Princeton Theological Seminary, Berry College (Rome, GA), the Center of Theological Inquiry (Princeton, NJ), and Boston University School of Theology. Currently she teaches at United Theological Seminary of the Twin Cities (St. Paul, MN). She has published one book and over twenty scholarly essays.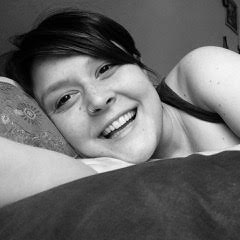 Chelsea MacMillan
Rev. Chelsea MacMillan is an interspiritual minister and sacred activist in Brooklyn, NY, where she is the co-creator of a blossoming intentional community. In addition to being the Community Engagement Coordinator at One Spirit Interfaith Seminary in NYC, where she organizes and moderates interfaith panel discussions on the pressing issues of today, she serves as the Interfaith Advisor for the Vermont & New Hampshire chapter of Kids4Peace, an international organization that brings together Muslim, Jewish, and Christian kids from Israel, Palestine, and the U.S. for peace-building summer camps.
Chelsea has also led personal transformation workshops at The Reciprocity Foundation using music, creative expression, meditation, Reiki, and more to serve the homeless youth of NYC as well as Find Your Voice workshops at the Omega Institute, blending classical vocal technique with spiritual and holistic practices. Her writing has appeared in Anchor Magazine and much more can be seen at her own blog, www.onaquestion.com.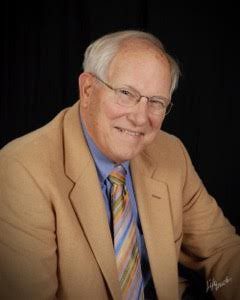 Ron Madison
Ron Madison is the author of What I Believe: God is not Exclusive, a survey of the world's major religions inspired by intentional conversations with children. He has also written a series of children's books based on a lovable character named Ned. What began as fun-filled rhymes led to books addressing social issues such as safety, donating blood (for the American Red Cross), drugs (for the superintendent of schools) and the deployment of military mothers and fathers (for the U. S. army)…all told from the perspective of children. Then Pennsylvania's secretary of education asked him to write two books, one for elementary school students and one for high school students, about the world's religions. Since then, working with The Parliament of the World's Religions, he has been involved in helping students better understand world cultures through the world's religions.
Prior to becoming an author, he was a teacher and researcher, leading to management positions in the steel and then the utility industries. His formal education resulted in a master's degree from The University of Washington and a doctorate of philosophy in engineering from Lehigh University. He was raised in Shaker Heights, Ohio, and raised five children in Bethlehem, PA and Flossmoor, IL. He and his wife now live in Johnstown, PA.

Sable Manson
Sable Manson, PhD is the Souljourners Program Director at the University of Southern California. Souljourners encourages interfaith engagement through co-curricular experiences and weekly written reflection. Her research interests include religion and spirituality in higher education, interfaith on campus, and spirituality in digital spaces. Through her work, Sable has explored Mindfulness practices in college, the experiences of Muslim college students, as well as students' religious and spiritual development. She currently serves as the Co-Chair for Research for NASPA's Spirituality and Religion in Higher Education Knowledge Community. In 2014 Sable was identified as one of the Future50 Faith leaders in Los Angeles by USC Center for Religion and Civic Culture and the Interreligious Council of Southern California (IRC). Her current work around #DigitalFaith examines how individuals are using digital spaces and technologies for spiritual exploration as well as the religious and spiritual landscape online.

Gerard Murphy
Born in Dublin, Ireland, Gerard Murphy is a former priest of the Catholic Diocese of Oakland in California. Since his resignation from public ministry, he has worn many hats, including retreat director, funeral director, and Seventh Grade English teacher. As a freelance writer with an avid interest in evolutionary spirituality and cultural trends, his articles feature regularly in Elephant Journal, Patheos.com, SLANT News and The News Hub. His debut book, Do It Anyway: Reflections of An Unplugged Mystic, will be published in early 2016.

Nancy Raines
Nancy Raines holds a Masters in Divinity degree from Harvard University, a Masters in Fine Arts degree from Smith College, and a Bachelor's degree from Brown University. She worked for several years as a Staff Chaplain/Spanish Language Chaplain at Massachusetts General Hospital, concentrating in the burn unit, and in providing spiritual care to Latino patients and families.
A channel of spirit guides for 30 years, Nancy leads meditation and provides channeling sessions for individuals. Currently she is working on a memoir chronicling her remarkable contact with the spirit of her beloved and recently deceased sister.
For more information about Nancy Raines, please visit her website:  www.nancyraines.com.

Kate Sheehan Roach
Kate Sheehan Roach joined the Patheos Content Team in the fall of 2015 as Managing Editor of the Spirituality channel. Born into a big Irish Catholic family in an ethnically and religiously diverse neighborhood, Kate learned from an early age to appreciate, experience, and value many spiritual paths. She studied history as an undergraduate at Mount Holyoke College and then as a pre-doctoral fellow at the University of Connecticut. After working in the teaching and publishing fields, she served as founding editor of Contemplative Journal, an online magazine for spiritual pilgrims of all faiths. Her collaborative work with the inter-spiritual movement has deepened and broadened her Christian faith to embrace all of the world's religious traditions and spiritual practices.
Kate lives in Philadelphia with her husband of nearly 25 years, two wonderful teen-agers, two rambunctious cats, and an incredibly soft yellow puppy. When she's not working with her beloved Patheos bloggers, she edits full-length book manuscripts for some of the great spiritual teachers of our day.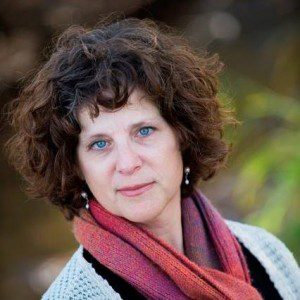 Lisa Trank
Lisa Trank began writing after many years of being a performing artist – an actress and singer – and is happy to be bringing those years of crafting characters and musical storytelling into her writing life. She's a former recipient of a Rocky Mountain Women's Institute Fellowship in poetry. Her work has been published in MindBodyGreen, Kveller, Salon, and she was a finalist in the 2015 Saturday Evening Post Great American Fiction Contest. Her essay, "My Teflon Birth Plan" was featured "So Glad They Told Me," published by the HerStories Project and an interview she conducted with poet, spiritual teacher and author Mark Nepo recently appeared in Tiferet Journal. She lives in Longmont, Colorado, with a constant view of the Rocky Mountains.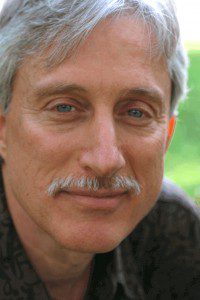 Michael Wayne
Michael Wayne, Ph.D., L.Ac., is a practitioner of Acupuncture, Chinese Medicine and Integrative Medicine. He is the author of four books, the producer/host of the online video interview series Interviews with the Leading Edge at www.LeadingEdgeInterviews.com, and Director of the Center for Quantum Revolution at www.QuantumRevolution.net. His most recent book is 'The Quantum Revolution: The Power to Transform."
Dr. Wayne's work has been publicly praised by many luminaries, including Marianne Williamson and Dr. Larry Dossey; Marianne Williamson said of him, "Michael Wayne has brought us closer to the understanding we need in order to heal ourselves, each other and the world." And Larry Dossey said, "A revolution in medicine is taking place, and no one sees this more clearly than Dr. Michael Wayne." He is also a leader in the movement that is occurring worldwide: the blooming of a new society, one that is based on an evolved open culture, and one that has the potential to lead us to a more holistic, sustainable and enlightened world.. His website is www.DrMichaelWayne.com.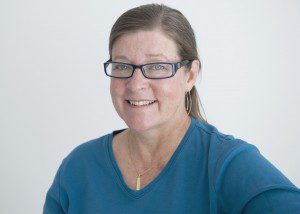 Molly Wingate
Molly Wingate is an author, freelance writer, writing coach, and parenting expert. Molly is also a long time Quaker, currently serving as the clerk of the Inter Mountain Yearly Meeting. Molly taught high school and college students for 22 years and has several academic publications from her "previous life."  In 2001, she started Wingate Consulting as a way to write and help writers while being home more for her two sons. In 2012, she published Slow Parenting Teens, which is co-written with Marti Woodward. Her articles about parenting have appeared in the Quaker journal Western Friend and on the website Contemplative Journal. The book is available through Barnes and Noble, Amazon, Norlights Press.  You can find out more about Molly at www.wingate-consulting.com and at www.slowparentingteens.com.

Belinda Womack
A scientist by training, Belinda Womack has been working with the 12 Archangels for the past 25 years supporting humanity with Angelic wisdom. Her book Lessons from the 12 Archangels, Divine Intervention in Daily Life offers ways to transform the wounds trapped within the deep subconscious that block us from experiencing positive change. To learn more about Belinda, her online and audio classes, or to schedule a private session visit belindawomack.com.