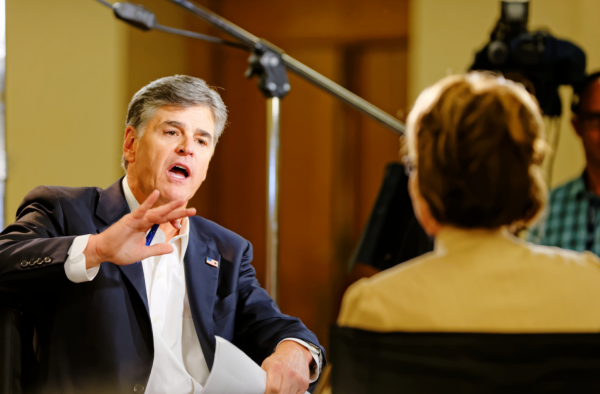 M.J Randolph reported recently about a woman who's trying to take down Sean Hannity:
Columnist, attorney, and former Fox News contributor Debbie Schlussel appeared on today's Pat Campbell Show and accused Fox News Prime Time Host Sean Hannity of the same type of behavior that lead to Bill O'Reilly leaving the beleaguered network earlier this week. Among the allegations, Schlussel claims that while at an appearance in Detroit which they both attended, Hannity invited her back to his hotel room. Schlussel says that after she turned down his advances, she was not invited back on his program. "This kind of stuff is all over the place at Fox News and anything that has to do with Sean Hannity," Schlussel said.
Then, literally one day later, she updated the story with this:
… "Schlussel was interviewed this morning by Lawnewz and said she was never 'sexually harassed' by Hannity, that he invited her back to his hotel, not his hotel room, but that she thought Hannity 'weird' and 'creepy.'"
Then, Randolph wrote what most of you are thinking:
Do you know what I think is weird and creepy? Making an accusation against a man on a radio show and then recanting within 24 hours.
Yep.  When everyone says they are a victim, it denigrates the true victims.  Stop it, already.
Photo Credit: Michael Vadon on Flickr