I helped someone die this week. It was a sacred privilege. It's Samhain season, the time of year when magical folk talk about remembering our ancestors and recognizing death. American culture pushes the actual process of death out of sight and we don't talk about it much. So I want to talk about what it is like to be actively engaged with the death process.
My partner Ted's mom Carol Gill has been a second mother to me. After the surgery to repair her heart attack a few weeks ago the doctor asked her what the staff should do if she had a second attack. She told them "let me go. I'm not afraid to die." I kissed her forehead and told her I was happy she wasn't afraid. Later when the palliative staff came in to discuss how to handle the subsequent kidney failure she held my hand tightly while she discussed how far to take the dialysis. I told her, "We support whatever you want to do."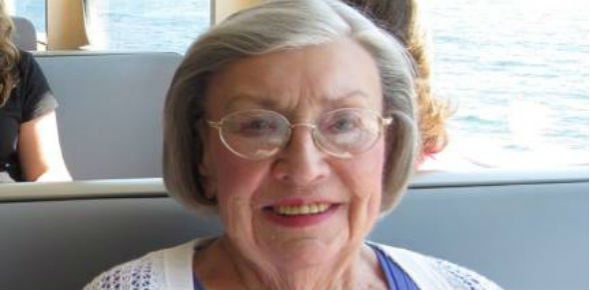 In all these conversations being a Thelemite gave me a solid a rock to stand on. When she turned to us and said "What should I do?" Ted and I said together "It's your decision!" Ted said to the doctors "We should do whatever is her will." Throughout her final hospitalization we made sure the staff knew we were closely monitoring to make sure they were doing what she wanted.
Ted was present when she gave her last breath and her heart stopped beating. There is a time that goes on the death certificate that marks when two nurses have listed for a heartbeat for three minutes. But the death itself seemed to me to be a much longer and less well defined process. I could see death on her face when she refused treatment. Her nurses have extensive experience and identified her as being in the last week of life.
The five days this process played out seemed to me to highlight a difference between body and spirit. Carol consciously expressed the desire to go while her body itself clung to life. I've seen this disagreement play out where the spirit wished to remain alive while the body failed. It seems to me that body is more than the expression of spirit. As Proclus says, body is created by the Cause, and has its own being.
That disagreement is a transitory state and is ultimately resolved when the body halts and the spirit leaves. I am haunted by the idea that death is not yet complete at that moment. It is clear that death has occurred – I saw Carol's body and it was definitively not Carol. But I've encountered a Buddhist understanding of death that it takes about three days for the body's processes to halt completely. Ted delayed signing the authorization to cremate until that time had passed.
What happens during those three days? The Buddhist tradition describes the cessation of "winds" associated with the physical body and transfer of consciousness to a subtle body. Platonic and Egyptian/Kemetic tradition recognizes the soul as having constituent parts and note that it takes time to gather them all together to leave the body. Granting the deceased three days to complete these processes doesn't seem like too much time.
When the soul has gathered itself together it engages on a journey. There are many conceptualizations of that journey, depending on religious tradition. Whatever the tradition the living can assist the deceased by offering the soul a way to move forward. I've seen Pagan and magical people approach this task by creating new rituals or engaging in ancient Buddhist and Egyptian practices. Here are some ideas:
Read the Tibetan Book of the Dead (new edition Penguin Classices 2007).
Play the Amduat, the Egyptian journey of the dead. My dear friend and independent scholar Doug Blake has made a video available here:
Richard Reidy translated and adapted an Egyptian ritual for assembling the parts of the soul in his book Eternal Egypt (iUniverse 2010), the "Great Recitation Ritual for Transfiguring the Ka Spirit."
Paul Beyerl created a ritual in Wiccan Bardo Revisited (Hermits Grove 1999).
M. Macha Nightmare compiled numerous ritual ideas in The Pagan Book of Living and Dying, HarperOne 1997.
As Thelemites, Ted and I recite The End Collect from the Gnostic Mass. It lists the possible journeys the spirit may chose to take and offers support for their choice. "Unto them from whose eyes the veil of life hath fallen may there be granted the accomplishment of their true Wills; whether they will absorption in the Infinite, or to be united with their chosen and preferred, or to be in contemplation, or to be at peace, or to achieve the labour and heroism of incarnation on this planet or another, or in any Star, or aught else, unto them may there be granted the accomplishment of their wills; yea, the accomplishment of their wills."
Once the spirit has left the body, the body has been cremated or interred, and the service has been performed, the process of death continues among the living. There is a Jewish custom of sitting shiva where the relatives of the deceased loved one spend seven days in specific mourning rituals: staying at home, burning a candle, wearing a black ribbon, and receiving condolences. The idea is to mourn truly, to enter into the experience and focus on the change this death will make in the life of the living. I've been drawing inspiration from this to guide my own practice. When people ask me how I am, I say I am in mourning. I bought a black shawl and tie it around my neck or sit with it over my head. This helps me to center in the mourning and makes the invisible wound of loss visible to the world.
Saturday night I went to an event at Horizon Lodge O.T.O. and wore the shawl. People hugged me and told me they were sorry for my loss. One sage and two shamans sat with me to talk through what I was experiencing and help me shape the rituals I am performing. I am profoundly grateful to my faith community for supporting me in mourning in the way in which I chose.
After the immediate event the process of grief continues. One of my counselors advised me that the mourning period lasts a year. I think that applies to active grieving, crying and feeling immediate pain. But when this has subsided there is an enduring grief that remains in the hole left by the loss which is not consolable. People are not replaceable. I have lost my heart's mother.
She taught me how to handle this too. Carol lost her husband, Ted's father, five years ago. One evening she and I had dinner with a mutual friend who had recently lost her own husband. The new widow talked about how difficult it was to re-imagine her life without him. Carol listened, pondered carefully, and then said firmly, "You get through it."