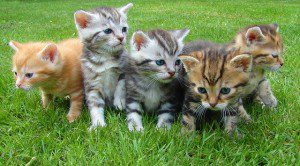 (all images for this post are courtesy of Pixabay)
Here we go with my semi-regular round-up of stuff I thought was cool on the internet, presented to you in trendy new slideshow format.
First things first. Got an extra six thousand dollars? Don't want to give it to me? I think you need a wearable, bobblehead-size hyperrealistic wool cat mask with moving eyes. Fortunately, they have those now.  An artist makes them for cosplayers and you can purchase them online. It will come as no surprise that these hail from Japan. Housetsu Sato, who is described as a "Japanese wool artist," is responsible for these darling creations. I think we should give him anything he wants. And then we should back away, slowly.
But sometimes you're not in the mood for a giant severed cat head that stares into your soul. Sometimes, you want a whole cat body. And that's why you need to know…