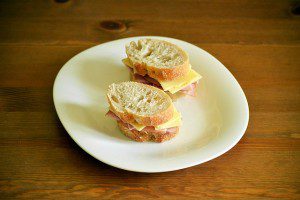 (image via Pixabay)
Here's another update from our friends at The Friendship Room:
"the rich should help the poor"…….
Yesterday a woman with an unemployed husband and young children used their food stamps to help us with needed items to serve. She had to ride a bus to the store, then wait an hour, catch another bus and bring us the food.
Yet another woman suffering through cancer treatments brought clothing for a mom and her young homeless daughter.
Today we received a donation from a family who use to be homeless, they are far from worldly consideration of wealth.
The "rich" are all of us. We are rich when we realize and show gratitude to God for His many gifts he gives us.
We are humbled and grateful for the many who see their blessings and help to lighten another's burdens.
Is 58 reminds us this is the "fast" acceptable to God, and when we show these mercies we are ourselves are healed.
I think this is how it's supposed to work, personally. I think this is the Law and the Prophets. Yes, financially rich people should share with the poor out of their abundance, but the rest of us are not exempt from God's command either. The Word of God and the example of the saints isn't that wealthy people ought to support the poor and the rest of us ought to aspire to be wealthy so we can too. It's that all of us, from wherever we are, help each other in any way we can. Whoever has two coats, should share with the one who has none. If you have a jar of pennies you've been saving for nothing at all, put them in the poor box. If you have the day off, spend two hours of it running errands for a home-bound neighbor. If you have ten minutes, spend five of them talking with the homeless person on your way to work instead of throwing change at him and hurrying away. If you're one meal away from starving and your neighbor is zero meals away, get another plate and invite her in for half of yours. This is required of every one of us.
No one is truly independent, after all. We're all born helpless and we're all going to die the same way. While we live, we depend on others, even if we think we don't. Independence has become an idol in our culture, and this idolatry has infiltrated a great many Christian and Catholic circles. We think that rich people who make donations out of their abundance are respectable, and poor people who always have to ask for help are irresponsible and foolish. But this isn't how the Lord sees. The Lord is not impressed by outward appearance of independence. The Lord sees justly; he knows exactly how dependent the rich man is on everyone else, even if the rich man can't see it. And the Lord doesn't mind that he's not independent.
If you read the Bible and the Catechism from cover to cover, and I certainly recommend you do, you'll never find a place where God commands that we bootstrap ourselves and stop asking for charity. Charity is the whole point, the one thing that will remain, and charity cannot exist in a vacuum. Charity is, in its very nature, directed to others. We can't just love, we have to love others, and our love is dead unless it spurs us to help one another. When we give out of love to one another, we are in communion; we are in a human state that resembles the Holy Trinity. When we serve the idol of independence instead, we're making ourselves in the image of the one who said "I will not serve."
So, if I am a Christian, I need to serve my neighbor. No matter how strong my neighbor's need is in the first place, my need to serve her is far stronger. I am in hell unless I serve– not because God is a harsh master who demands we be subservient, but because God is the ultimate servant who pours His whole self out on us that we may pour back our whole selves to Him and be one with Him. Faith without works is dead because our faith is in a God who pours Himself out, and we cannot be where He is unless our faith transforms us into people who pour ourselves out.
I need to get on the bus with my widow's mite even if it takes an hour. I need to bring clothes to the shelter even if I'm sick. I need to give to the homeless even if I'm not wealthy. I need to divide my meal in half to give to the neighbor who has none, and so do you. And afterwards, we should tell ourselves we are useless servants who did only what we should have done, because it's true. We did what we did because our lives depended on it. This is who we are.
Charity is our only hope.