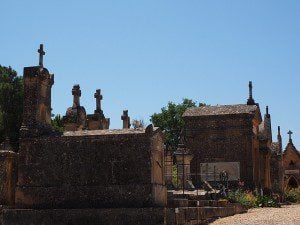 Today I was contacted by Catholic blogger Vickie Armstrong of A Catholic Mind-For What It's Worth, who has compiled some information about the dead baby in Father Pavone's infamous publicity stunt from earlier this week. Based on her research, whose sources she sites at the end of her article, it is very likely that the baby in Pavone's video has been stored in formaldehyde for twenty or thirty years. I encourage you to read her entire article yourself; I will be sharing her quotes from other articles here.
First of all, she quotes the evidence of my commentator and myself having recognized a very similar baby, in that same pose with those same terrible burn marks in the same spots on the skin, at a pro-life demonstration in 2012 and in poster photographs at abortion clinic pickets in 2005 and 2006.
Next, she cites sources from 2005 and 2006 which state that Father Pavone was carrying a baby preserved in formaldehyde, which had been aborted at "about eigteen weeks." The baby in Pavone's publicity stunt looks to be about twenty weeks old. At one point, according to these articles, he had planned to bury her but admitted choosing not to, and at another he claimed that the infant would be buried after an indeterminate number of protests.
Then, Armstrong came across a Catholic Herald article from 2012, which I am quoting here:
Protestors said "Baby Choice" was a victim of a second-trimester saline abortion…The body of the intact Caucasian fetus, at 20-22 weeks' gestation, was covered with black spots where the salt solution burned off the top layer of her skin.

The only information that Father Pavone disclosed about the baby, dubbed "Baby Choice," was that he had acquired her from outside North Carolina and brought her to town so that her funeral could coincide with the demonstration.

"The baby whom we honored last week was entrusted to a colleague of mine, who came to me to ask if we could arrange for burial. When I told this colleague that there would be a memorial service held by Operation Save America, and that I would be speaking at it, she arranged to entrust the body to us for this service," Father Pavone said in an email Tuesday, adding, "Many of the public events like Operation Save America holds involve memorial services. There may or may not be a baby to bury. Different babies, at different times, have been made available, and we have subsequently had burials for them."

"Baby Choice" has been the name given to various fetal remains obtained and displayed by anti-abortion groups including Americans Against Abortion, Operation Rescue/Operation Save America and Priest for Life over the past three decades.

The first "Baby Choice" appeared in 1985, and is similar to the baby memorialized in Charlotte last week: a girl at the same gestational age, who died from the same abortion procedure, featuring similar black burn marks on the skin.


Father Pavone said the baby in Charlotte was not the original 1985 "Baby Choice."

In a July 26 release from Priests for Life, he noted, "It is not often that we have the bodies of aborted babies. Unfortunately, the act by which their lives are dishonored and their bodies dismembered takes those bodies and discards the with the medical waste.

"But once in a while, we are able to retrieve these bodies. When we do so, we give them the honor that others have denied them. The act of violence that killed them is done in secret; we believe that the act of reparation that honors them should be done in public. The cold-hearted killing was done in darkness; the broken-hearted mourning should be done in the bright light of day."

However, two Operation Rescue/Operation Save America members described the baby as not being recently deceased, saying they have used her in similar demonstrations elsewhere.

Organizers insisted that they treat the baby's remains with dignity and respect as part of their fight to end abortion.

Dr. Patricia McEwen – whom the Priests for Life office referred inquiries to about "Baby Choice" and now serves with Operation Save America, Life Coalition International and Doctors for Life International – said she first met "Baby Choice" in 1991, and that the baby regularly travels around the country in anti-abortion demonstrations. The baby is the victim of "a very old saline abortion," McEwen said, and is kept in formaldehyde when not being used in demonstrations.

"We've gotten attached to this little one. She's the evidence of our sins, of our crimes against the little ones," said evangelist Rusty Lee Thomas of Operation Rescue/Operation Save America, who said he once carried "Baby Choice" on a six-month walk across America in 2004. "It's not like we want to exploit her or anything like that…"

The article goes on to say: Father Pavone said he buried "Baby Choice" on July 29 in Staten Island, N.Y., where Priests for Life is headquartered, in a plot that the organization has reserved…One of the Operation Rescue/Operation Save America protest organizers said he did not know beforehand of plans to lay the baby to rest and said that a symbol such as "Baby Choice" remains important to their cause…
At this time, Patricia McEwen has not returned a call; nor has Priests for Life. I thank my Patheos colleague
Keith Michael Estrada
for manning the phones for me. We will keep you posted if they respond.
First of all, I am not going to refer to this innocent human being as "Baby Choice," for the same reason I wouldn't refer to an anonymous lynching victim as "Mr. White Supremacy."