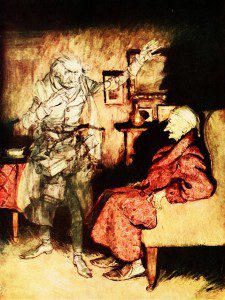 Merry Christmas. I need to raw your attention to the finest satire I have read in this heinous, misbegotten prolapsed rectum of an election year, and I've read an awful lot. I can't stop giggling.
For once I have no further comment, because nothing can top it. Just read it here.  You can thank me later. I can only hope to someday master parody to this extent.
I'm not going to say that this Dickens/Trump mashup made up for the hell we've been through nor what's in store for us, but it helps.
(image via Pixabay)