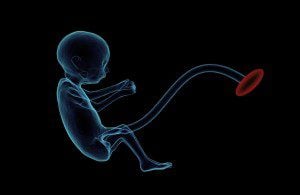 I have a friend who really wants to get a message out to everyone, about the repeal of the Affordable Care Act. Ksenia posted this to her Facebook today:
I keep seeing things saying if the ACA saved you, you should share your story with people to motivate them to save it. But I am too exhausted now. I've been sharing for months and now I'm just too tired and scared. And it seems like they don't care anyways. So the exhausting task of sharing and being vulnerable seems pointless. But in case it still matters, I want you all to tell the story whenever you think it would help. Your friend in Oregon whose fourth pregnancy went terribly wrong. Whose baby was expected to die within a week, during the second trimester. Your friend went home and shakily tried to explain to three excited little girls that their new baby might be going straight to heaven and never coming home. She tried to wrap her mind around going into labor and delivering a silent little one the size of a coconut. She knew it would destroy her. But there was a new treatment, a very expensive and sophisticated treatment, and the ACA mandated that it be covered for the sake of the unborn baby, as part of maternity care. So your friend went to the hematology/oncology infusion center every Sunday for 16 weeks. And that baby was born kicking and screaming. If not for the ACA the medicine would not have been available to her and she would have died. Her sisters and parents would have been devastated. There would have been no smiles, laughter, no first step and first word. The ACA saved her and then when your friend her mother got deathly ill it provided immediate life saving care to her too, without financial burden.
Please tell the story. Include the details if you can. I'm too worn out.
Ksenia has told me other details in the past year, too numerous to mention here. She told me that the doctor said that before the ACA, women who came to him with that condition could not get the treatment– the doctor wanted to administer it to them, but the hospital would not provide it because it was too expensive. Sometimes those mothers would cry in his arms as their babies died inside of them.
My friend told me about the fear and anxiety that every single day brought, knowing that Baby Nadja might die anyway at any minute, going to the hospital, being on bed rest, praying, waiting.
Nadja, whose name is Russian for "hope," celebrated her first birthday in December.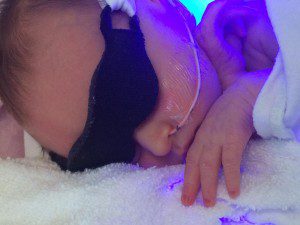 (Nadja in the NICU)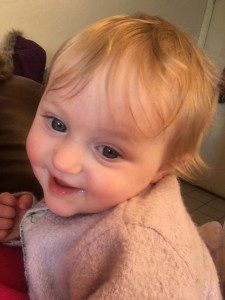 (Nadja at one year old, healthy and happy with her family) 
I know the ACA has issues and can stand to be improved in a lot of ways. But yanking it with no replacement, even with the intention to put a replacement in place eventually but not right away, will mean that the next person who goes into the hospital with that medical condition, is going to lose her child.
Children are going to die.
That would not, in any way, be pro-life.
It's not pro-life to withhold adequate medical care from thousands, just in case somebody uses it to get an abortion. If it's wrong to do evil so that good might come of it, it's doubly wrong to do evil in the hope of preventing future evil. And if any pro-life leader has spiritually abused you by telling you that you have to support evil now to prevent evil later, you can know for certain that that person is a liar.
Denying lifesaving treatments to women and children like Ksenia and Nadja is immoral.
And if it happens, children are going to die. Unborn babies like the ones we fight to save, are going to die.
We who are pro-life need to speak out on behalf of children like my friend's beautiful daughter.
(First image via Pixabay. Photos of Nadja were taken by her mother and are used with her mother's permission.)