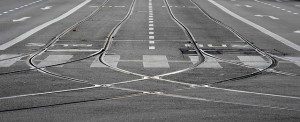 Yesterday, sometime before the internet explode with urine jokes, the white supremacist terrorist Dylann Roof was sentenced to death.
I don't need to familiarize anyone with Mr. Roof's act of terrorism. He murdered nine people at their Bible study, because they were African American, and Mr. Roof hated African Americans. He thought they were violent and dangerous to whites. He chose this particular church, in Charleston, because it was "historic," and because at one time Charleston had the highest ratio of blacks to whites in the country. He hoped to incite a race war.
And he murdered Cynthia Hurd, Susie Jackson, Ethel Lance, Reverend DePayne Middleton-Doctor, Honorable Reverend Clementa Pinckney, Tywanza Sanders, Reverend Daniel Symmons Senior, Reverend Sharonda Singleton and Myra Thompson. He murdered them in their church, as they were gathered to study the Word of God. I am confident that they are in Peace, now, with the God they worshiped, but that doesn't make this any less of a horror.
Death is a horror. It always is. It's the most terrible thing– the thing God did not intend for His children, the thing God begged them not to do to themselves by consuming the knowledge of evil. Murder– one human, one child of God, acting deliberately to destroy the life of another– is an even deeper horror from the bowels of Hell itself. Christ did not permit Himself to be murdered in order to show us it wasn't so bad. Christ permitted Himself to be murdered in order to take that horror to Himself, to join us in it, so that whatever horror befell His beloved children, we would never be alone.
I trust that the victims of this act of terror did not die alone. I trust that Christ suffered with them, and welcomed them in the end. That gives meaning to what they suffered, but it can never make it right. What Dylan Roof did was not right, and never can be right. I cannot stress that enough.
Mr. Roof expressed no remorse during his trial. In fact, he was proud of what he did. He was annoyed to hear the testimonies of the families of the deceased. He didn't see the point. He seems to be a true psychopath, incapable of empathy– incapable of knowing why he should see the point. Human are supposed to be capable of empathy and sorrow. If you find one who isn't– someone who's so doggedly suppressed his own conscience that he cannot see why murdering nine churchgoers as a political statement is wrong, someone who is merely annoyed at the cries of a bereaved person whose sorrow is his own fault– you're looking at a person who is wrong. This person is twisted, horrible, broken– a monstrosity. A human can never truly erase their own humanity, but this is as close to inhuman as it gets.
I can't stress that enough either.
This whole situation has been as close to a hypothetical case in an ethics textbook, as a real life situation can possibly get.