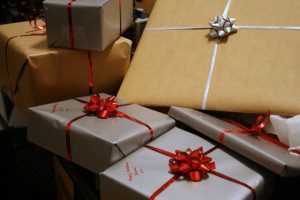 Saint Philip's fast starts less than a week from today! Latin Catholics don't start Advent until December Third this year, so you guys still have a couple weeks to get ready. Those of us in the East are getting down to the wire.
What do you plan to do for Advent?
I wrote, several months ago, that I don't like to ask "what are you giving up for Lent?" because I think framing penances that way can put us in the wrong spirit. Instead, I like to ask, "what are you doing for Lent?" What are you going to consciously add to or take away from your routine, to bring yourself closer to Christ? And I ask the same thing for the Nativity Fast and Advent. What are you going to do? How are you going to consciously bring yourself closer to Jesus in preparation for His Nativity? How are you going to make it into a habit that helps you to pray all year?
I have two suggestions, if any of you are still undecided. The first is a prayer and meditation you can join me in performing, and the second is a work of mercy.
You may remember that I meditated on the Way of the Cross on Wednesdays and Fridays throughout last Lent, and wrote out my meditations in case anyone wanted to pray with me. For the Nativity Fast, I'm going to meditate on the Sorrows and Joys of Mary, one sorrow and one joy at a time, and work my way through all of them before Christmas. You can join and pray the sorrows and joys with me here, one meditation every couple of days, starting on November Fifteenth.
Now, here's the work of mercy. I recently saw a meme on Facebook suggesting a new kind of Christmas party. Instead of an Ugly Christmas Sweater Party, the meme said, you could try hosting and Ugly Sock party. Guests would come bearing silly Christmas socks stuffed with little gifts and treats and tied off with a bow, swap them, and take a photo at the end all wearing their new Christmas socks. That's a fine idea for a party, but I thought of a way to make it even better. Instead of giving novelty socks to your friends who can afford to buy their own, why not buy Christmas socks, gifts and treats for people who have nothing at all?
Yes, I'm talking about Molly's poor and homeless friends at The Friendship Room. She has a dinner and a party for her guests every Christmas day. Local people sponsor all the poor children there to make sure they have Christmas toys, but I think it would be wonderful for us to take care of the poorest adults who have nowhere to go and nothing of their own. We can do this while building up a habit of remembering to be mindful of the poor when we go shopping.
This advent, every time you shop for presents, decorations or groceries for your own celebrations, please remember to also buy small treats and toiletries for homeless men and women who have nothing and no gifts to look forward to. Rather than taking one trip to buy presents, I suggest you buy one or two little items every time you go out to get something for yourself or your friends. That way, rather than just making one special shopping trip for a single work of mercy, it will become a habit to always think about the poor when you shop for yourself. Pray for the poor every time you put a gift for them in the cart– that way, you build a habit of turning errand-running into prayer as well. Keep the gifts in one place near your advent wreath, calendar, Jesse tree, prayer corner or whatever it is you have so you won't lose track of them. Then, close to Christmas when you're running to the post office one last time anyway, organize them into a care package, wrap them nicely– this is not optional, think what it would feel like if this was the only present you were getting for Christmas. Think how you would present a gift to baby Jesus, because that's the Person you're giving to whenever you give charitably. Wrap them nicely, and pray for the poor one more time while you do it. And mail or bring your care packages to:
The Friendship Room
419 Logan Street
Steubenville, OH
43952.
Molly will give them to her guest at Christmas. Depending on your means and how God directs you, you can collect enough things for several packages or just one. Molly said that the most needed items are flashlights, single razors, chap sticks, hand warmers, can openers, warm hats and gloves, ibuprofen, single wipe cleaning pads, and small packs of Kleenex. I was thinking of also throwing in some non-perishable snacks that are easy to chew, adult coloring books and pencils, travel-sized bottles of nice-smelling hand cream, and maybe a gift card to the Speedway (that's the only convenience store downtown).
Thank you so much for joining me in prayer and works of mercy during the upcoming liturgical season!
(image via Pixabay)