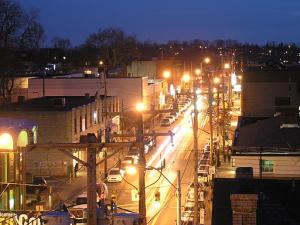 I apologize for the recent silence; have been exceptionally sick for a week– for months, if I'm to be honest, but I hit a proverbial wall on Monday.
The mounting stress of the past several months has slowly built up to a severe flare of my chronic illness. Fibromyalgia is never not a problem, but this past week it's been a nightmare.
I tried to stay on task with my writing online, but honestly just being online has been enough to make me sick lately. And it takes a lot to make me get offline and stop writing. My detractors like to publicly state where they know I'll read it that I live like a queen on "supplemental income from the government," but the fact is I don't have any such thing. That barely exists in the United States. I have about five hundred dollars per month in EBT which can only be spent on groceries no matter how much we need toilet paper or anything else; and I have medicaid to pay for doctors' appointments because I have a daughter; and I get help from family and friends as much as they can and about a hundred dollars from Patheos for clicks; and the rest of my living is tips from readers. No readers means no tips. I have to keep writing online no matter how sick I feel or I don't stay alive. But I've been so sick it honestly felt like a toss-up whether staying alive was worth it if it meant getting online.
The news from all quarters is horrendous. There has not been a break. I keep seeing headlines like "total breakdown of society" and "climate genocide," I see stories a new arms race and the worst danger of nuclear war since the 80s, of mail bombs, of dire famines caused by American weapons; I hear people I would have assumed are good Christians giving defenses of the Saudi prince who is credibly reported to have had a US resident dismembered alive. Closer to town, here in this diocese, we had a priest removed from ministry after he admitted molesting a minor– yet another case after a year of such cases coming to light. Troops are being sent to the border to repel– and I by repel I mean probably kill– a caravan of refugee men, women and children from a country that the United States de-stabilized in the first place. And of course, Frank Pavone is mugging all over the Priests for Life page in increasingly ludicrous photos wearing an ill-fitting MAGA hat, delusionally convinced that his relentless repetition that he has no king but Caesar is service to the Lord, if he thinks of the Lord at all anymore. I don't even know that he thinks of the unborn.
And then, this weekend, I saw that there had been a terrorist attack at a synagogue in a neighborhood I've visited myself several times– the beautiful Squirrel Hill in Pittsburgh. Eleven elderly Jewish men and women were murdered by a white supremacist terrorist on Shabbat, at a bris, at their house of worship. The terrorist reportedly ran in screaming "All Jews must die." Our president blamed the victims for not being armed.
I had to go out today on the bus for groceries because there was next to nothing in the house. I saw that the bank and the United Way building had their flags at half-staff in mourning for this mass murder so close to our town. The Lutheran church that stands between both buildings did not have the flag at half staff, to its great shame. The flag was flying at the top of the staff as if nothing was amiss. I can't imagine what they were thinking. I hope it was a mistake, but these days I don't know.
Seeing that wrecked me again. I didn't think it was possible to be wrecked again, but in the bank and at the grocery store I was barely able to stand. I can feel my sickness, anxiety and panic mounting as I wrote this– I apologize if my prose is worse than usual today. Every time I think about the world we live in I get sicker.
I have been reminded that Squirrel Hill is literally Mr. Rogers' Neighborhood– the saintly children's entertainer Fred Rogers lived there for many years. We had a terrorist attack that slaughtered old Jewish men and women at a baby naming ceremony on their holy day, in Mr. Rogers' Neighborhood this weekend.
I barely know what to say, when the whole world looks like this without a hope in sight.
I was reminded this morning that Mr. Rogers himself once ran a five-episode story arc of his television show, back in 1983 when the world was on the brink of destruction as it feels it is again now. These episodes were run a few times, but removed from circulation in the 90s because the content they dealt with was deemed too serious for children. The story arc was simply titled "Mr. Rogers Talks About Conflict." The visits to the Neighborhood of Make-Believe concerned the pompous King Friday intercepting a mysterious package for the people of Southwood, and coming to the conclusion that Southwood was manufacturing bombs. This led to the Neighborhood of Make-Believe launching an arms race, patrolling the neighborhood border with toy rifles and attempting to manufacture their own bombs out of fanciful-looking pieces. In the end, thanks to the investigations of Lady Elaine, Bob Dog and Lady Aberlin behind the king's back, the neighbors find out that the residents of Southwood are actually using the mysterious construction materials to build a bridge. The neighbors get together to bury their conflicts and celebrate a "festival of peace."
During the other segments in that story arc, Mr. Rogers sang "There are many ways to solve a problem" to the children, to the tune of his famous "There are Many Ways to say I Love You." He told his viewers, "I'm very glad that you're a part of the world. Because you can help to make it a better and better place for people to live so that people won't have to be so scared of other people." He exhorted them, "Rules are very, very important. Not just for games but for all things. Even big things like countries. Countries have to have rules to protect people, too. And someday you'll be helping to make the rules for your country. I trust that you'll make the best kind you know how."
Mr. Rogers ended this series of lessons by singing "Peace and quiet, quiet and peace" instead of his usual "It's Such a Good Feeling" anthem; he also made a rare direct reference to his Christian faith, having the words ""And they shall beat their swords into plowshares, And their spears into pruning forks; Nation shall not lift up sword against nation,Neither shall they learn war any more," appear in the sky above that iconic toy village after he signed off.
Mr. Rogers couldn't end the Cold War. He couldn't stem the tide of what was expected to be Mutual Assured Destruction, genocide, the total breakdown of civilization and the end of the world. He couldn't even speak truth to those who were in power, not directly. He couldn't directly save a single life. His vocation was to teach and comfort little children while entertaining them for half an hour a day on television, for ten to fourteen pre-recorded episodes per year. That was all he had to offer, and he did wholeheartedly. I'm told he prayed for an hour each day, commending his work to the Holy Ghost before he wrote his scripts.
He could not do great things. None of us can. He could tell his audience the truth in a way that he thought they could accept, and he could commend the situation to the Lord, and he did.
The only offering we can make is our own day-to-day duty, comforting and teaching the people we encounter; trying to understand instead of hate; condemning violence, greed and hatred that ought to be condemned. Even if no one powerful, or at least no powerful human beings, will hear our words or listen if they happen to hear. Even if we feel like we're in a slow countdown to the end of the world and there's nothing we can do– because, in a real way, we always have been. But we know that that's not the end: we believe with conviction that the Messiah is coming. And we commend the rest of the struggle to a merciful Lord, a Creator who is above every earthly power, a Creator Who holds the entire world in His hands and wills that it continue because He loves it and wants us to love it as well. A Creator who knows the plans He has for us; plans to prosper and not harm; plans to give us hope and a future. I don't know how that's going to work out, but I believe with conviction that it is true.
Hear therefore, O Israel, and observe to do it; that it may be well with thee, and that ye may increase mightily, as the LORD, the God of thy fathers, hath promised unto thee–a land flowing with milk and honey.
Hear, O Israel: the LORD our G-d, the LORD is one.
And thou shalt love the LORD thy G-d with all thy heart, and with all thy soul, and with all thy might.
And these words, which I command thee this day, shall be upon thy heart;
and thou shalt teach them diligently unto thy children, and shalt talk of them when thou sittest in thy house, and when thou walkest by the way, and when thou liest down, and when thou risest up.
And thou shalt bind them for a sign upon thy hand, and they shall be for frontlets between thine eyes.
And thou shalt write them upon the door-posts of thy house, and upon thy gates.
As Mr. Rogers put it once upon a time, "God made it all."
(image of Squirrel Hill, Pittsburgh, via Wikimedia Commons)