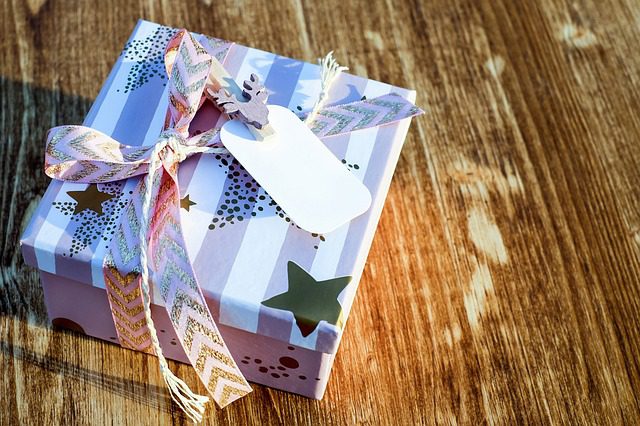 I wanted to get you a present.
Yes, you. The one reading this.
I wanted to get a Christmas present for everyone who reads this blog. I am so honored to know all of you– the patrons and donors who give monetary support to my ongoing work, all the fascinating people who teach me so much with their comments and private messages as well. I am so awed by every single one of you, and all the wonders you've taught me, the way you've kept me afloat with your prayers. I wanted to show my appreciation with a big fat fancy gift on Christmas morning.
But then I remembered that I'm broke, and to give you a present I'd have to ask you for extra money in my tip jar anyway, and here it is Christmas eve with the post office already closed.
I thought about that platitude everybody repeats at this time of year and nobody really believes: it's the thought that counts. If thoughts freely offered were really the best gift you could give anybody, blogging would be the most valued profession in the world. But it doesn't work that way, does it?
Michael, who doesn't appear in our Christmas photos here because he was running errands across town when I remembered my camera at the Nutcracker Village, was the one who came up with an answer to my predicament– days ago, when I was busy worrying as usual. He made arrangements for us to give you the best present you could ever have, and the most expensive one as well. We didn't pay a cent for it, of course. Christ paid it thousands of years ago, and gave it away freely.
Yes. It's not very creative of us, but it is what it is.
My friend Father Stephanos of Prince of Peace Abbey is offering a Mass during the Christmas season for the readers and patrons of Steel Magnificat and their intentions.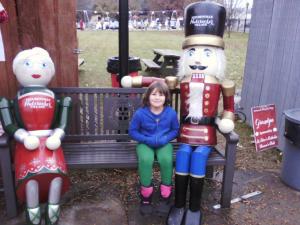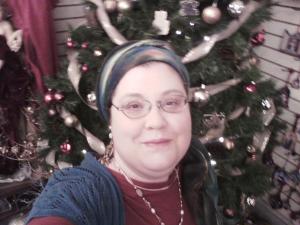 May the LORD give you increase,
both you and your children.
May you be blessed by the LORD,
the Maker of heaven and earth.
And may you all have the merriest of Christmases, and a blessed new year.