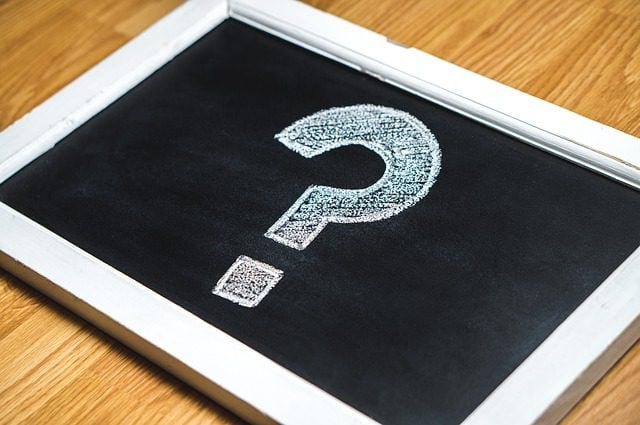 Questions, I get questions.
I get so many interesting questions on my blog posts that I've considered having a weekly column that is just Q and A, but I'm nervous that once I officially established such a thing I'd be too absentminded to keep it up. In the past 24 hours I've gotten a slew of  questions on what I thought was a pretty straightforward post about Governor Ralph Northam.
I'm going to pick a few of them and give answers here. Yes, these are real comments, some of which are trimmed for length.
Q: Should a female politician who had an abortion 30 years ago resign? Of course not, that's forgivable, unlike sins against liberalism.
A: The Ku Klux Klan isn't a "sin against liberalism." Saying "fireman" instead of "firefighter" might be a sin against liberalism. Not caring whether half of the world's billionaire sweat shop owners are female is a sin against liberalism. The KKK, by contrast, is an extremist organization which has killed about four thousand African-American people by some calculations– and since they're also against Jews and Catholics, the total number of murders they have committed is probably far higher than that.  By comparison, just under three thousand people were killed in the horrific 9/11 terrorist attacks. The KKK are terrorists on a massive scale, and dressing up like a Klansman and a Black person in some idiotic couples costume is more despicable than a couple dressing up like a 9/11 hijacker and an airline stewardess with her throat slit. Doing it in medical school is even worse, as a friend pointed out to me today, because it evokes the shameful history of black people being used by white American physicians for medical experimentation. If there is any field in which we cannot tolerate overt racists, it's medicine.
None of this has anything to do with being a liberal, which I'm not, and it had better not have anything to do with being a conservative, which I'm not either. I would have hoped it had to do with common sense, but sense hasn't been common for a long time.
But for the record, if I found that a female politician had put a photo of her aborted baby in her medical school yearbook, I would not vote for that woman either.
Q: The governor is now saying he was not in that photo.
A: Yesterday he thought he was, and apologized for it. If he's conveniently remembered that that photo wasn't of him now, that must mean that he has recollections of dressing in minstrel blackface and/or like a Klansman in medical school and this just wasn't one of those occasions– unless you can think of some other good explanation. Also, if you were organizing the photos that best represented your time in medical school in a yearbook, would there ever be a GOOD reason for taking up half the photo spread for a big picture of a white man in blackface and another man dressed as a Klansman? Unless it was a photo of you running them off of campus, I can't think of one. And if somebody else had gone behind your back and stuck this photo of someone in KKK drag drinking a beer over your senior year quote about having a beer, completely against your will, wouldn't you have raised a fuss over it by now?