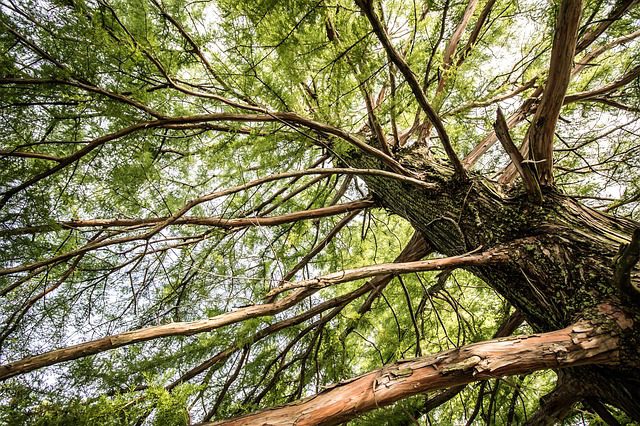 There is incense in the mist.
Resin fragrance stings, a seraphs' fire
cleansing throat and tongue for canticles
but you are dumbstruck still.
Golden needles mute your tread.
Stand upon the roots and look
if you can bear the sight.
The pillar goes up
up
The boughs, a staircase
to the firmament
a spiral
like the chambers
in a shell.
Steady now.
Before you fall,
Lean on the trunk.
Now you are anointed with holy chrism
and never shall the mark be washed away.
You have prayed among the pines.