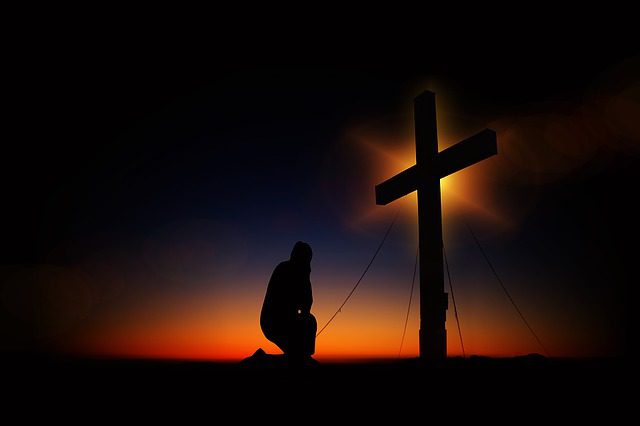 There is a non-denominational Protestant church near my house, in the LaBelle neighborhood, and that church is called "Tower of Power."
That's not its name on Google Maps, for some reason. It's labeled "La Belle View United Methodist Church" on Google Maps. But the kiosk out front says "Tower of Power Church: Explosive Services!" I walk past it sometimes if I've missed the bus to Kroger and have to walk to the small market on Maryland Avenue.
The church is not affiliated with the United Methodists right now, as far as I know. It belongs to Pastor Everett Mitchell. I haven't met the pastor personally except to say hello in passing; he is an extremely outgoing sort. Protestant pastors of little churches in the poorer parts of economically depressed towns can be the best people in the world; they're the community leaders who get things done and save lives. The pastor down at Sycamore Tree has lots of free after school activities that are a huge help for the local youth, for example, and I like him a lot. The pastor at Urban Mission runs the soup kitchen and the food pantry, not to mention back-to-school supply drives and all kinds of things. She is probably a saint. As far as I knew, Pastor Mitchell was similar– his church was where the annual LaBelle block party took place, a huge celebration with all the food and games free for the whole neighborhood. And they had an annual Thanksgiving party in the same vein. They also have had free summer daycare with meals included at that church– I almost sent Rosie there a few times, but I could never manage to get the paperwork sent to me when I asked.
Sometimes, when I take my walk at night, I can hear the preaching at the Wednesday Night bible studies at Tower of Power. The pastor has a great voice that echoed all over the block, one of those animated American Protestant Staccato cadences that are almost like chanting. I kept meaning to sit in on a Bible study to hear what his theology was like, but never had the time.
There have been posters for his church services all over the neighborhood. They keep getting stapled to light poles and then ripped off and replaced with the new one, until the pole is a scaly mass of staples. The posters were similar to the photos he shared on the church's facebook page ,brightly colored and exciting. There isn't just preaching at Tower of Power; there's liturgical dance, mime performances, and sometimes something called the "Gospel Glamour Girls." I assume they're the choir.
I tried to like the church, because I believe in finding shared ground with Christians everywhere, even though I'm Catholic and not Protestant. But I just couldn't get into it. All his posts the church's Facebook page were Prosperity Gospel themed, about positive thinking and blessings to come if we went to church. I view the Prosperity Gospel to be superstition and heresy; it's nothing like the Gospel Christ preached.
Once, I accidentally got on Tower of Power's phone call list. Every Sunday at eight in the morning I got a phone call: "THIS is your SUNDAY MORNING WORSHIP WAKEUP CALL!!!!" said a prerecorded message. On Saturday afternoons, I would get a text message– not the same one but a different message composed every single week. One week he said "Remember, Jesus went to church every Sunday as his custom. Let's make sure to do the same." I thought it was awfully suspicious that a preacher wouldn't know that Jesus never once set foot in a church, he went to the synagogue, and he did it on Shabbat which is Saturday.
I was relieved when I lost that phone and never heard from him again, even though it seemed like a harmless annoyance.
I was told later that Mitchell is also a coach at Steubenville High School, which the locals call Big Red— internationally infamous for gang rape and slap-on-the-wrist sentences. He is a volunteer girls' track and field coach, if I'm not mistaken. I'm mentioning this expressly because it hasn't been on any local news accounts that I've seen. I've been told that he's associated with Big Red's infamous sports programs.
I found out in the paper yesterday that he was indicted by a Grand Jury: "on two counts each of sexual battery and attempted sexual battery, single counts of unlawful sexual conduct with a minor and attempted unlawful sexual conduct with a minor and sexual imposition." This wasn't its own article at all; just a paragraph in a list of indictments somewhere in the paper. I count seven separate charges there, all sexual. It ought to have been front page news.
WTVO-9 picked up the story more than six hours later, in what's got to be the least substantial news report I've ever seen; it reads like a Haiku. I wonder if they would've posted anything about it at all if they hadn't been shamed by the blogger and activist Alexandria Goddard earlier that day.
I can't imagine anyone else, let alone a girls' track and field coach and a locally famous pastor, not being arrested upon being indicted for this many counts of sexual misconduct. But a friend informed me that she called the sheriff's office, and was told Pastor Mitchell is not going to be arrested until he shows up for his arraignment on the fourteenth. No perp walk on the evening news for a Big Red coach.
I am not saying that he did what he's being accused of. I have no way of knowing he did. I hope to God he didn't. I hope this is all a big mistake.
But I do have the testimony of an alleged victim, who posted a series of youtube videos online naming him and talking about her experiences years ago. I don't have good reason to believe that she'd lie. Sexual abuse victims are shunned and tormented in Steubenville; the last thing anyone would want to do is make something like this up. I also have the evidence of the grand jury indictment. I have seen the commentators on the WTVO-9 story act as though this is all a witch hunt based on the gossip of one person, but that's not how grand jury indictments work. In order to be indicted on all these counts, there would have to be an enormous amount of evidence. I would be surprised if there's only one alleged victim.
Why have we not heard about this?
If the investigation's been going on for years, as it seems to have done, why didn't anyone talk about it?
I know, I know, because he's a well respected pastor and involved in sports at Big Red. But is that a good reason?
In this town, I guess, it counts for one.
I'll keep watching this story, as far as any local news sources are going to report on it. I'm beyond shocked, but then again I wouldn't say I'm surprised.
(image via Pixabay)