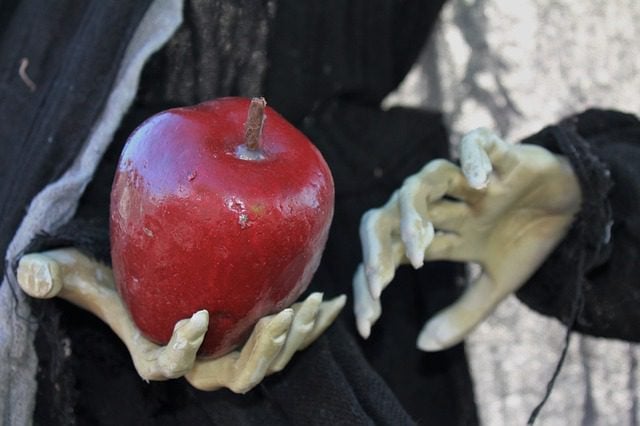 Hey folks, I'm getting on later today with a real post. This is just the most awkward and embarrassing part of blogging, the part where I remind you that Steel Magnificat runs almost entirely on tips, and to awkwardly pass the hat.
I support my family by blogging here at Patheos. I write about spiritual abuse and the clerical abuse crisis, I write very unpopular things about politics, I keep finding myself calling out atrocious behavior in the pro-life movement, I write maudlin descriptive pieces about life in the Ohio Valley, I write meditations on the Gospels and such. For this, I get a very small paycheck for clicks once a month, and between 80% and 90% of our income is gratuities from satisfied readers. People throw a few dollars in the tip jar when they get the chance, some people throw in way more than that, and many people do us a great service by signing up through paypal to tip once a month at the same time automatically. Think of it as a patreon, or a magazine subscription where you pay what you think I'm worth and get to keep reading even if you don't.
I try to keep these appeals limited to once a month, but last month I had to do more than that because of a catastrophically large water bill. We run a very lean operation around here and a surprise like that could completely destroy us. I am beyond grateful that readers valued my work enough to help us and we haven't been shut off. I'm still not entirely sure how we got through. That means this month we only have to brace ourselves for the electric bill. Beyond that, Rosie's homeschooling laptop is still broken and she's beginning to look like a scarecrow because all her winter clothes from last year are too small. I could really use a giant trip to Penney's to fix that.
So, as always, I ask: if you like what you read, give me a tip! If you can't afford to tip, no problem, just keep reading and sharing because every boost helps. To tip me, just go to our donate page here, click on the yellow button, and Paypal will walk you through the rest.
And now, back to posts worth reading!
(image via Pixabay)