I am hilariously bad at self-promotion.
I just realized I've shared news about my book on social media but not officially on the blog. I'm actually hilariously awkward at showing off my work and was even nervous to talk about this on social media. But in any case: veteran readers know that I published a nice booklet version of my Way of the Cross meditations last year, which is still available from Apocryphile Press and I hope you stock up on copies in time for Lent. If all goes well I will be doing another booklet of meditations with them later this year, on the Seven Sorrows and the Franciscan Crown. But this is different. This is a brand new book of original content, from Ave Maria Press, with no more than a few paragraphs you've already read on the blog in it. And it's got a pretty cover: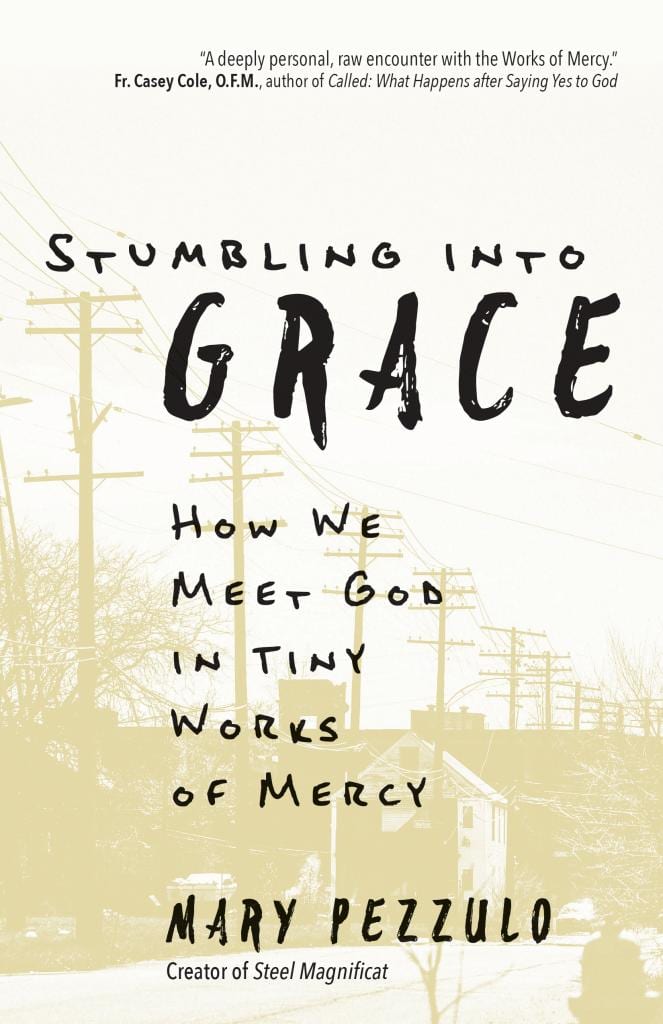 I didn't make up the title or the cover of the book; a team of artists did that. They did a stellar job. When they showed it to me I honestly wanted to turn around and ask who Mary Pezzulo was because she sounds a lot more exciting than I am.
But in any case, this is my book: a sort of combination of a memoir, a set of theological meditations and a manual on how you can get involved in performing the corporal and spiritual works of mercy in your own community. There's a lot of discussion of spiritual abuse: what it is, how we might commit spiritual abuse by accident while thinking we're performing a work of mercy, and how we can help heal and prevent spiritual abuse by performing the works of mercy in the right way.
In this book you will also find out:
–How my friends founded The Friendship Room's hospitality house one winter while thinking they were only going to help a few homeless people survive a weekend polar vortex
–How I ended up bringing a sack of burning hot potatoes downtown on the bus with me to feed the homeless and what that has to do with the Eucharist
–How you, personally, can help to "ransom the captive" even if you don't happen to live near a dungeon
–How your parish or youth group can plan ahead to make their donation to a soup kitchen or food pantry the most impactful and helpful gift instead of just donating a bunch of random cheap cans
–All about that time that preschooler Rosie thought she'd found the tomb of Jesus Christ in Union Cemetery in Steubenville
And so much more!
The book officially comes out on April 23rd but you can pre-order a copy right here right now! Tell your friends, tell your enemies! It'll be out just in time for Pentecost!
And now I'll go back to being hilariously bad at self-promotion!