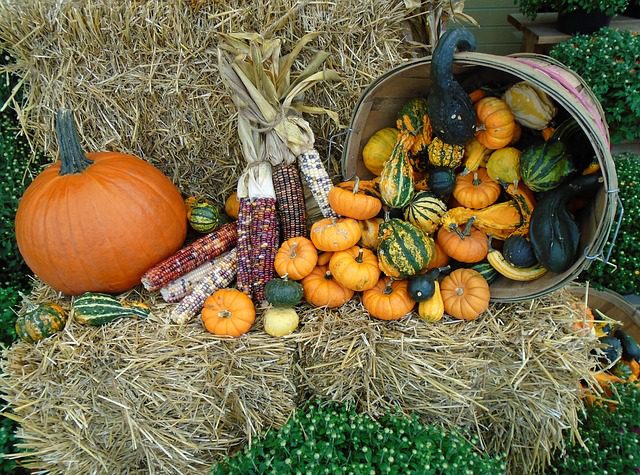 Yesterday, I went downtown with a bag of all the extra groceries from my visit to the food pantry.
There is only one person in the house who doesn't get a horrible stomach ache from wheat, so there's no way we were going to go through all of those crackers and muffins. I gave away the excess to the Friendship Room's free pantry– a little sheepishly. It felt silly to give cast off food from a donated food box to some other poor person, but it was still all perfectly good. The Friendship Room volunteer thanked me as if I'd given her a pirate's chest full of gold dubloons. She went to stuff my donation into the outdoor pantry. Another volunteer was organizing the free box of donated winter clothes, which was turning into a haystack of winter clothes. That place is always so busy, humming like a beehive with helpful activity. The volunteers never stand still.
I drove on. My stomach was twisting with anxiety, due to the medication and to our recent difficulties. I was humiliated. I had imposter syndrome about being temporarily a bit poor when we'd been so much poorer years before, always get so much help from friends and family when things went badly, and had been close to well off earlier in the same year. That's how being a writer living on tips and book royalties works. But it always makes me nervous, and my struggles with anxiety turn ordinary nervousness into torture. I was so anxious, I hadn't eaten anything at all that day and felt like I would never eat again.
Then I went to get in line for the turkey giveaway. This wasn't a standing and walking line; it was mostly a line of cars going all the way up North Street and around North Seventh. The cars were at a standstill, to the point that some people had parked and gotten out in the middle of the street to stretch their legs. Every food pantry customer was entitled to a Thanksgiving box until they ran out, so there was a huge traffic jam. I even saw one family walking out of the food pantry on foot, tugging a children's wagon loaded with the paper bag and the plastic crate of Thanksgiving food.
I pulled into a nearby parking lot. I watched the stationary parade in bewilderment. I drove around downtown for a bit to try to find the back of the line.
I asked a tired but cheerful volunteer in a reflective vest and a silly plush turkey hat where the line ended, and he pointed it out.
I decided I couldn't wait all day with my car in park when I hadn't eaten and was on the verge of another panic attack. I drove home. I found out that my readers who are always so faithful in supporting my writing had stuffed the tip jar and Michael was paying the water bill that had sent another angry shutoff notice. We're still behind, but we're not going to get shut off. And then another reader who's become a long-distance friend sent me a gift card to Walmart. I was overwhelmed. We went from broke and up a creek to broke but taken care of and looking forward to a shopping expedition in the space of a few hours.
My anxiety relented enough to let me nibble some dinner, and the day went on happily. The next morning, I barely felt anxious at all.
And then the grandmother of the Baker Street Irregulars sent me a voice chat message.
I was trying to get some writing done, on a different topic, so I didn't answer right away. When I got back to listen, it was a five-second plea asking me to come to her house because she had something for me.
I had been complaining about our recent financial slump and how much I hate trying to get help from agencies on Facebook, because I process everything by writing, and she saw me. Her own daughter had recently had a lapse in EBT benefits and she's been navigating the system for years, so she knew exactly how hopeless I felt. And it turned out that she'd worked with her daughter to get me a food box. I still don't know how they did it. Her daughter had brought the box to her house. Both of them are poorer than I am but their first thought was to rescue me.
I explained about my good luck and how I didn't need the box if she knew anyone who needed it more, but I'd take it and help pass it along if she didn't. But of course, Grandma did. Grandma knows everyone in the neighborhood. Her house is a hub giving away help to children and nieces and nephews all over LaBelle. She even used to bring a daily plate of hot breakfast to the homeless gentleman who slept two blocks away.
Grandma gave the box of supplies to another lady she knows, who doesn't get EBT benefits and had nothing put away for Thanksgiving. She knew of one right off the top of her head without taking a moment to think, because she knows everybody.
This is just to say: don't lampoon poor Appalachian people. Especially don't lampoon them if you're a rabble rousing Dorothy Day leftist type– and I know I have a lot of readers who are, and I know the snickering things that are sometimes said. I do a lot of writing about how awful northern Appalachia is and I'm right, but it's not awful because of the poor people here at ground zero. They are not only victims but tireless fighters. The Friendship Room never stops moving. The food pantry, also run by local folks, manages to get together enough Thanksgiving turkeys to cause a traffic jam all over downtown. And Appalachian grannies who have never read a page of Theory in their lives have your praxis put to shame on a daily basis. Mutual aid is their everyday state. They don't even think about it, they just do it.
I am still pretty anxious and depressed, but I'm also happy. We'll be okay for the holiday season and I live in a community that's fighting the good fight.
It's going to be all right.
Mary Pezzulo is the author of Meditations on the Way of the Cross and Stumbling into Grace: How We Meet God in Tiny Works of Mercy.
Steel Magnificat operates almost entirely on tips. To tip the author, visit our donate page.