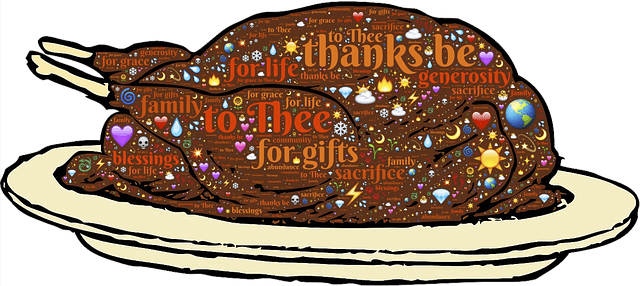 I was going to write one of my haunting blog posts today. But first, Rosie and I had to drive all the way out to Three Springs Drive for a shopping expedition. Of course, before we went on a shopping expedition we had to go on an expedition to the thrift store to get all of Rose's outgrown clothes and toys out of the trunk or we wouldn't be able to shop. To do that, we had to drive downtown. Downtown Steubenville is actually exciting this time of year, because they've just assembled the annual Nutcracker Village display, which comes with my highest recommendation. The Nutcracker Village is the weirdest and most enjoyable thing about living in Steubenville. If we ever get out of this dismal town, I will genuinely miss it at Christmastime.
In case you didn't know, the Nutcracker Village is a municipal display of six-foot tall, vaguely uncanny nutcracker statues commissioned by different businesses and clubs in the Ohio Valley. It used to all fit in the Advent Market in Fort Steuben Park, but now it spans several blocks of downtown as well. Every year, they add more and more unsettling nutcracker effigies to the display including Ebenezer Scrooge, Saint Nicholas, a Magritte painting with an apple face, a David Bowie, a hairdresser, a grim grimacing John Paul the Second, a terrifying John Calvin, and the entire Rat Pack. Rosie and I drove up and down Fourth Street admiring the nutcrackers for quite some time.
When we finally got done with the nutcrackers, we drove out to Three Springs Drive to the brand new Aldi to grab the perishables we hadn't grabbed yet for Thanksgiving. This took a ridiculously long time. When we got back I barely had time for coffee and a rest before I had to ferry Rosie downtown to see the Nutcracker Village tree lighting and the fireworks display. And now I am exhausted.
Fortunately for us, Rosie has written a lovely and informative essay on Thanksgiving as part of her homeschooling journaling. I told her to "write something about Thanksgiving" and I thought she'd write about how the Pilgrims were really horrible people, or about the things she's thankful for, but she had other topics in mind. She graciously permitted me to re-publish it here so I could take the rest of the night off. Here it is: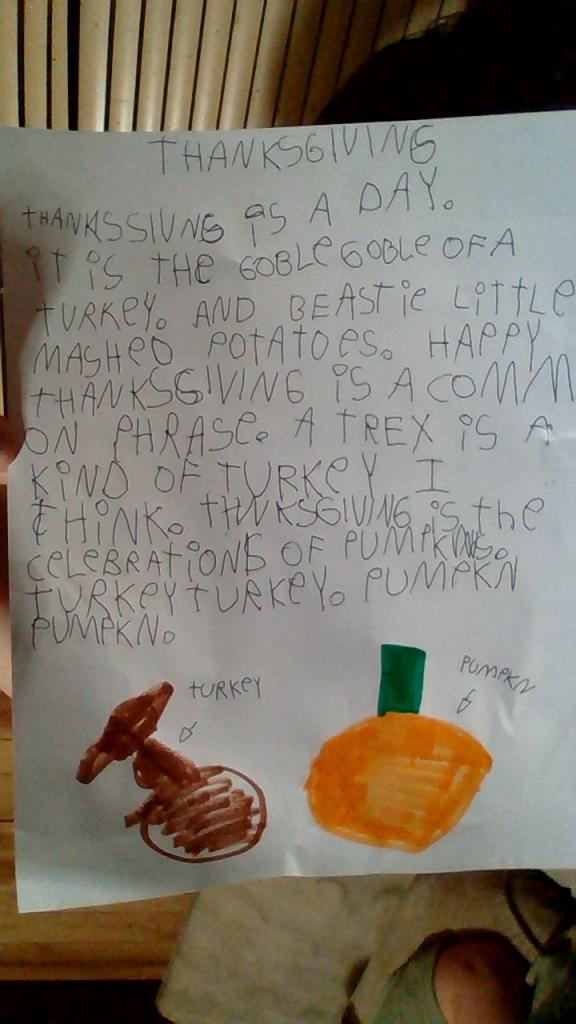 "Thanksgiving is a day. It is the goble goble of a turkey. And beastie little mashed potatoes. "Happy Thanksgiving" is a common phrase. A T rex is a kind of turkey I think. Thanksgiving is the celebration of pumpkins. Turkey turkey. Pumpkin pumpkin."
She's a poet and she didn't know it.
Image: a detail from the lynching of Thomas Shipp and Abram Smith courtesy of Wikimedia Commons, in the public domain.
Mary Pezzulo is the author of Meditations on the Way of the Cross and Stumbling into Grace: How We Meet God in Tiny Works of Mercy.
Steel Magnificat operates almost entirely on tips. To tip the author, visit our donate page.