Every Sunday the church gathers to worship. It marks Easter. Every week. We worship on Sunday because that's the day when Jesus was raised from the dead, when new creation began.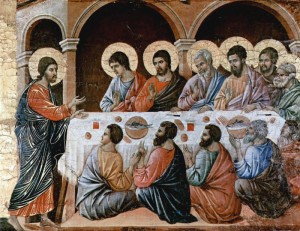 But each year we set aside time to remember. It begins with the forty-day lead-up called Lent. We walk in the way of the cross, taking on practices of self-denial, in order to remember that the life we look for is a gift that intrudes upon the present from above. The life we yearn for is resurrection on the other side of death.
Lent keeps us from following in the way of the disciples who were all for the glory but couldn't bring themselves to find it by way of the cross.
In the church year, Easter actually outstrips lent as the longest marked season. We get seven Sundays of Easter, a full 49 days of Easter Season before Pentecost takes us into ordinary time.
This is an extended time to cultivate the most peculiar belief that marks us as Christians: the idea that God raised back to life a homeless dead Jew, and that in this restoration of life a whole new order of life was unleashed on the world's behalf.
So now we juggle: we live in Easter hope and power, while remembering and continuing to find ourselves in the deaths from which God promises to deliver us.
This is what it means to do Easter right: to take hold of the glory and power and hope of the resurrection with one hand, and the reality and weakness and suffering of the cross with the other. The risen Jesus still has the holes in his hands and side.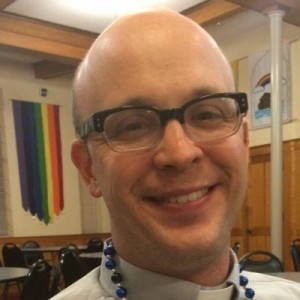 This week
Morgan Guyton
joins me on
the LectioCast
. We talk through the theology of a cruciform Easter. We think about what the persecuted body of Christ looks like. We offer some suggestions for reading and owning Psalm 30.
The point and counter point of suffering and glory works its way through the Lectionary passages for the week–and the core of our spirituality is figuring out how to have it work its way through our lives.
Morgan brings some fresh insights spurred by the writing of his new book, How Jesus Saves the World from Us, which is a fantastic read.
Take a listen. I hope you'll find it challenging and encouraging (like the cross and resurrection).

Image: Duccio di Buoninsegna, Christ Appears to the Disciples at the Table After the Resurrection | CC ShareAlike 3.0