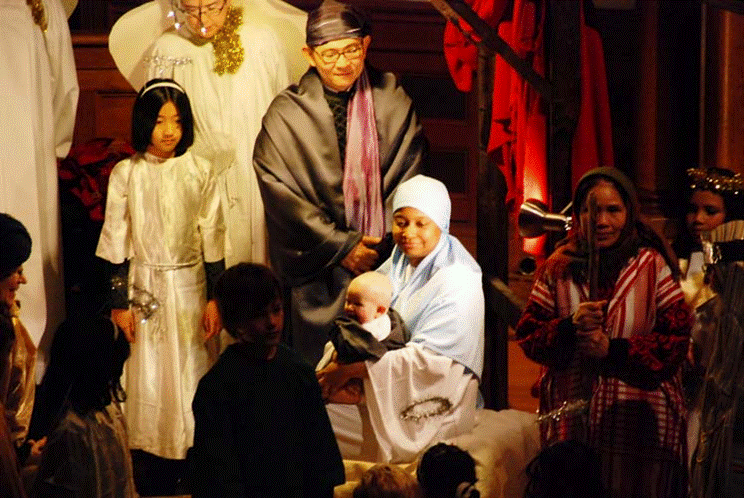 I don't know what else to call this post. 
Taken on Christmas Eve at our worship service, this picture of Calvary members depicting the nativity is everything I love about Calvary Baptist Church.  In this place everybody's differences are what, together, make the most beautiful expressions of God's great love for the world.
Thanks, my Calvary family, for always reminding me.