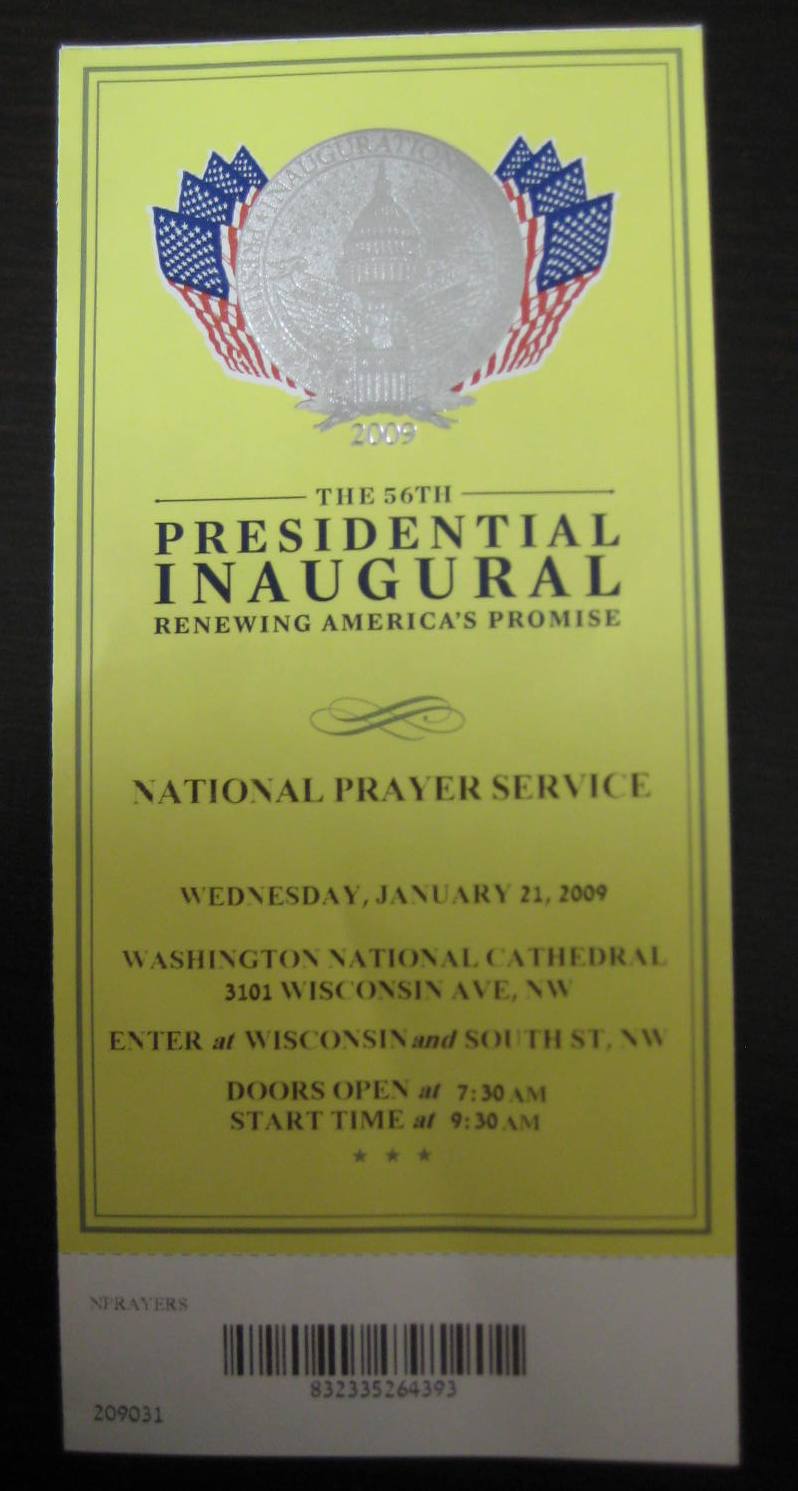 Thanks to my kind friend Terry Lynch at the Downtown Cluster of Congregations, I had the great opportunity to attend the inaugural prayer service at the National Cathedral this morning. 
I can't really describe the experience . . . it didn't feel quite like a worship service, as everywhere you turned there was one famous person or another.  The crowd was very small and VIPs all around, but it seemed a fitting recognition, after the craziness of yesterday, that, not only is human power fleeting, but when you're in charge you need all the help you can get.  And, divine help would be appreciated.  Rev. Dr. Sharon Watkins, the preacher of the day, did a nice job talking about the two greatest commandments, imploring our leaders to follow the best part of their ethical ideals.
As for me, the words of Psalm 103 kept running through my head . . . for he knows how we are formed, he remembers that we are dust.  As for man, his days are like grass, he flourishes like a flower of the field; the wind blows over it and it is gone, and its place remembers it no more.  Leaders of the free world, all around me, and they seemed just as human as everybody else.  Makes me want to pray even harder!
 Here are some pictures and a short video from my adventures at the Cathedral this morning: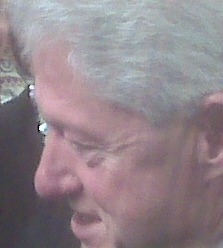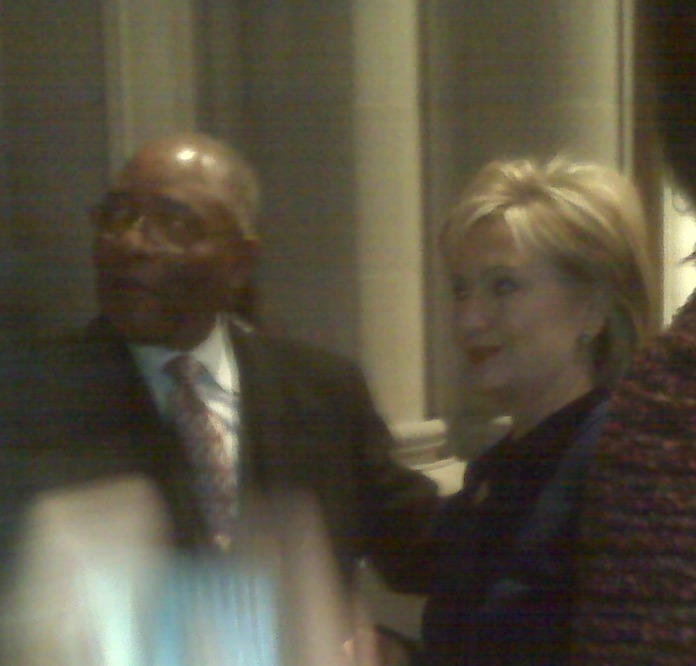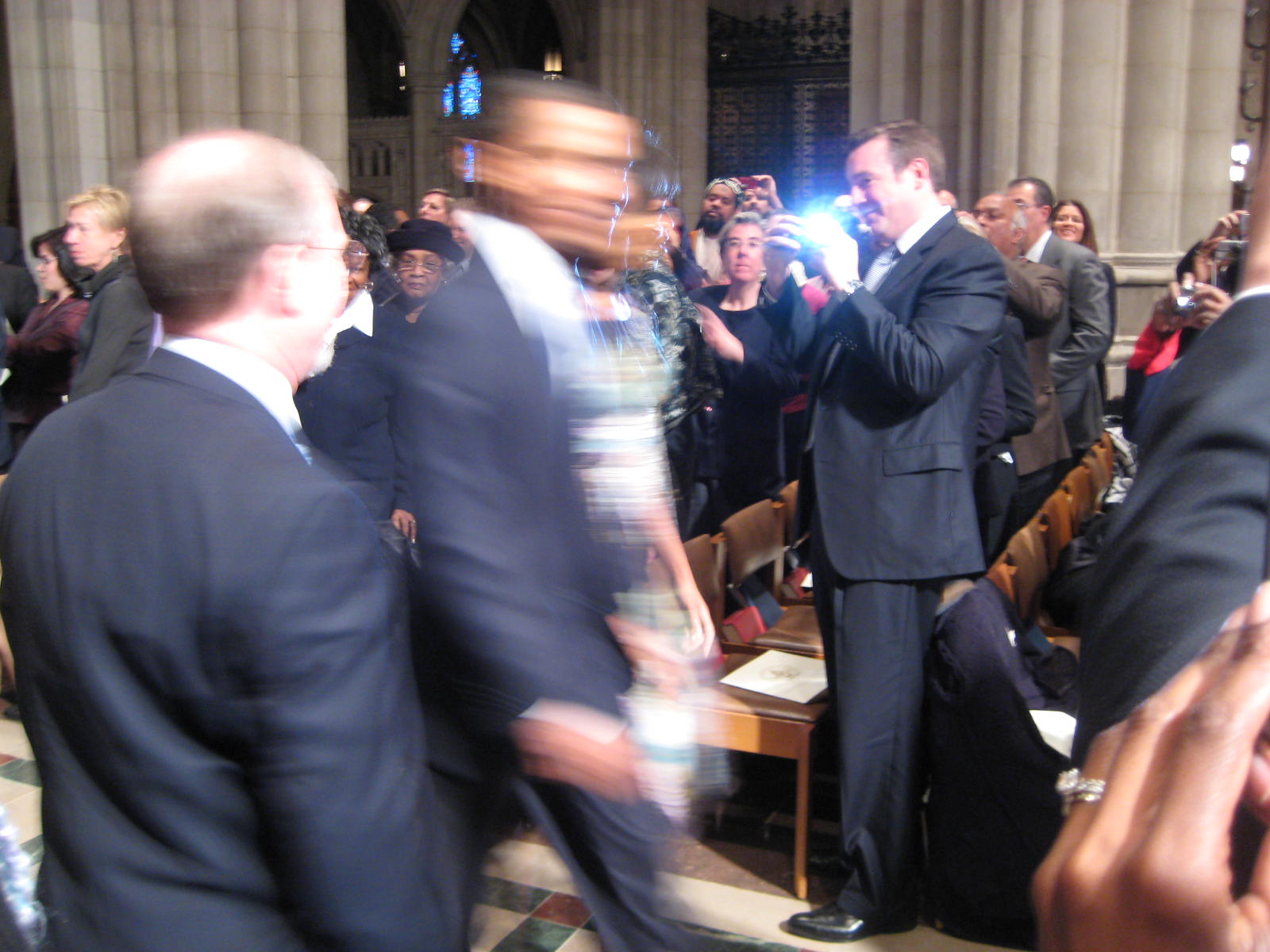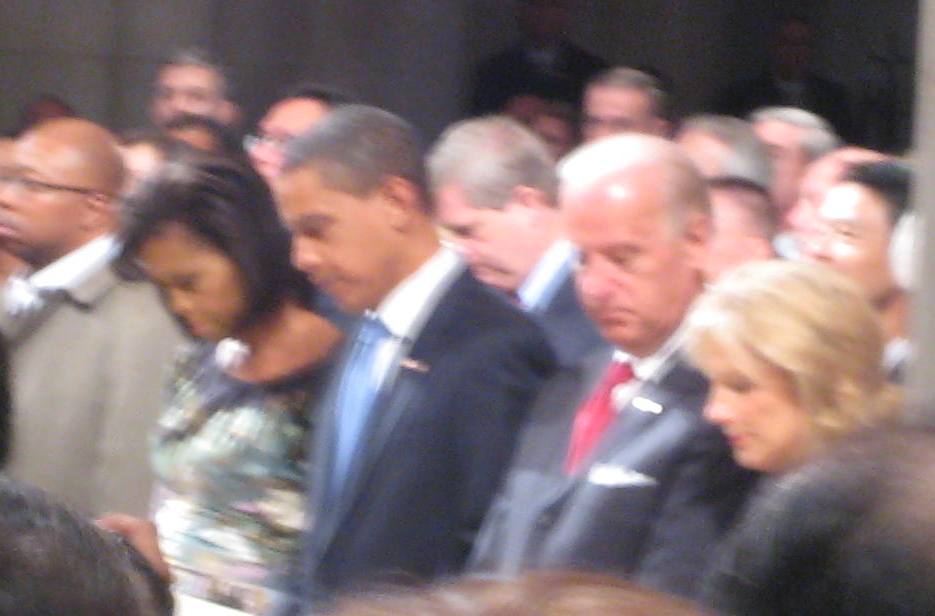 And here's an AP video . . . okay, watch carefully . . . at 8 seconds on the far left . . . I have a purple wrap on . . . oh, you were looking at the president?
Welcome to Washington, President Obama and administration.  We're praying for you.