It has been a privilege and a haven for me to spend three mornings a week in the offices of Baibala Hemolele, the Hawaiian Bible Project.  My interaction with the Partners in Development staff and the Baibala team members has managed to do what I'd somehow hoped would happen: to bring a little more closely together the passion I have for holy scripture and Gospel community . . . and the influences of my Hawaiian culture and heritage that perhaps have been set aside in my life and ministry for too long.  I will miss my little job working in the office, but I must find a way to do two things.  First, I need to do whatever I can to support the work of the Hawaiian Bible Project.  The work of Baibala Hemolele is far bigger than some pious effort to push the Bible on people; the project's linguistic and cultural relevance is still largely untapped and unknown.  Second, I want to think more about how the values of Hawaiian culture and Christian faith are expressed in my life and ministry.  One of my jobs this summer was to interview several of the people involved in the project to try to understand how Baibala Hemolele connects to community transformation.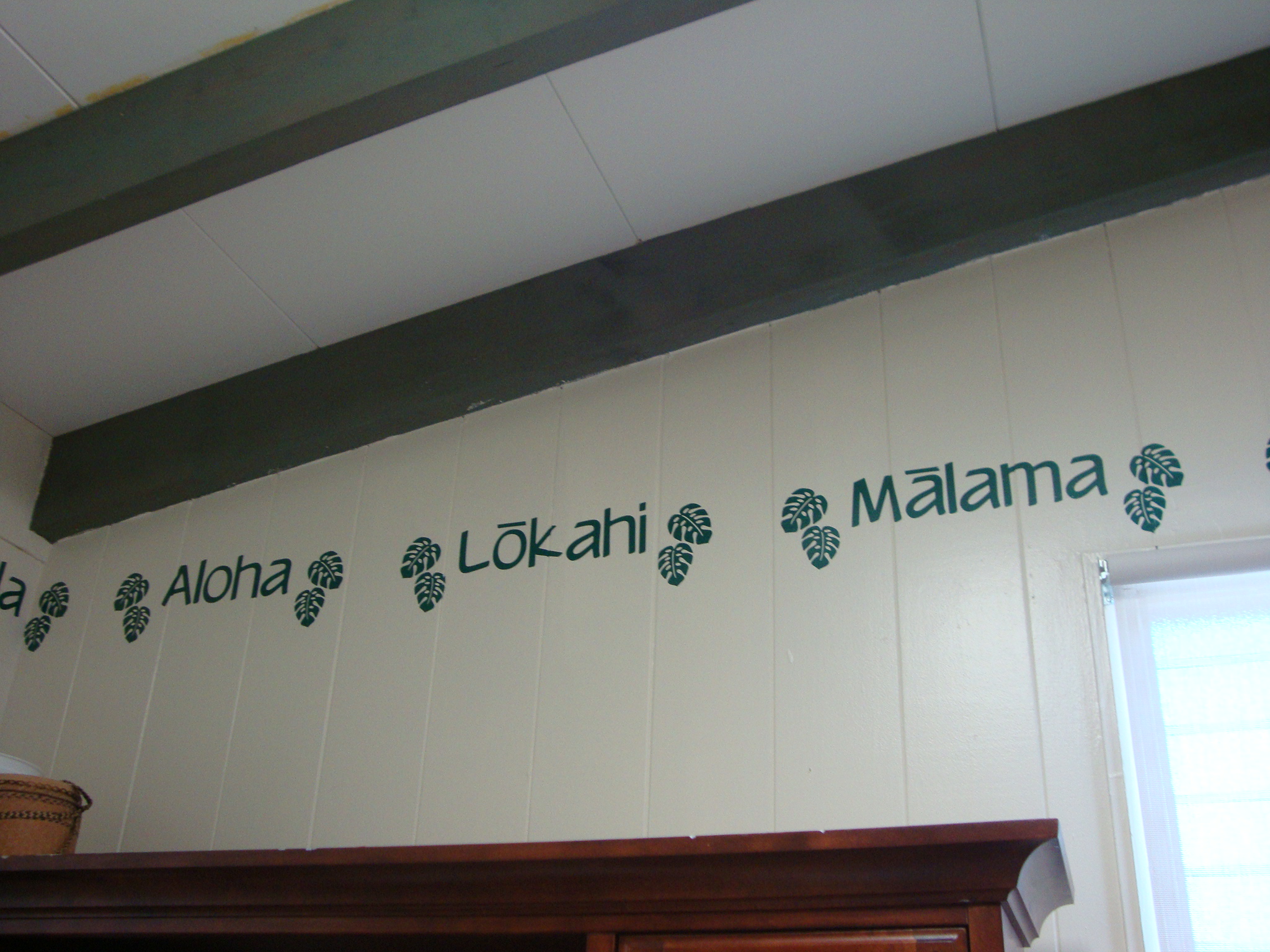 Speaking of the programs Partners in Development facilitates, of which Baibala is one, my Dad put it this way:
In all our work with Hawaiian children, families and communities there is a persistent need to encourage them all to return to the "basics."  Often the social, educational, and economic challenges we are dealing with on the surface are related to poor self image and lack of anchor values to bring families together and hold them together in the midst of crisis.  Baibala and our work with the Hawaiian language provide opportunities to teach and illustrate powerful traditional Hawaiian values such as pono, aloha, lokahi, malama and po`okela in ways that connect our clients to practices and perspectives that help them through contemporary challenges.  You don't have to be Hawaiian to appreciate the power of apply the concept of "pono" to your life and to our interactions with those around you.  When you visit our free traveling preschool you will see how these values change behavior and enrich learning for the benefit of the children and their caregivers.  When you see our work with the homeless you can experience how traditional concepts that spring from Baibala and our culture can help to give families encouragement in facing their problems.  In each of our programs the concepts of Baibala and the traditional values it teaches help to make the service we provide stronger.
I've learned this summer: these ideas weave in and through my own faith and calling; they cannot be separated by geography or even language.  They are part of who I am and what I believe.  It's been empowering and wonderful to look closely and recognize what has been there all along.  Now . . . I wonder how they are intentionally lived out in Washington, D.C.?  It will be interesting to find out. 
Aloha and Mahalo, Partners in Development and Baibala Hemolele.