I recently had the opportunity to attend the symphony, one of my favorite things to do.  The occasion was festive, the crowd was all dressed up, and the music was magical.  I loved the whole experience.
But I do have a confession to make.
Conducting that night was a conductor named Sarah Hicks (http://www.sarahhicksconductor.com/web/bio.aspx), and watching her do her job gave me pause.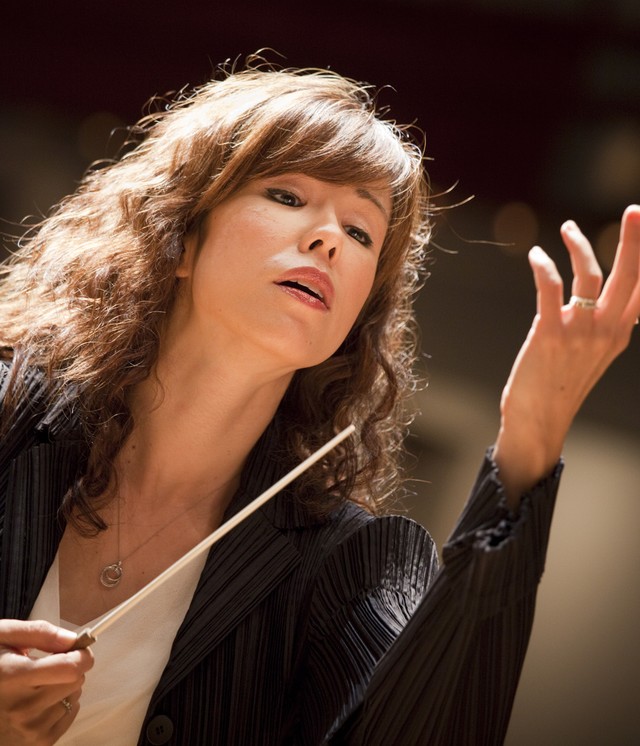 I was, of course, non-pulsed by the thought of a symphony in a major city being conducted by a woman.  Puh-leeze…I happen to work on the Calvary staff with another female conductor for whom I have high admiration and, anyway, I think we all know how I feel in general about women in leadership.
But I confess:
Sarah Hicks was amazing, and I was…uh, surprised. 
For one thing, she's pretty young to be conducting a symphony in a major city, don't you think?  I mean, I couldn't tell exactly how old she is, but she must be at least in her late thirties or early forties, given the amount of education she would have had to have to even bring her baton to the stage that night…right?
And, also, she was totally beautiful (the preacher types with shock and amazement…and chagrin…).  The woman was wearing five-inch red patent leather platform shoes, for goodness sake, and her long, beautiful hair flipped through the air as she pulled the sound out of the air almost magically.
And the ease with which she seemed to conduct…well, it was evidence of that beautiful thing you only get to see every once in awhile: somebody who deeply loves what she does and clearly does it very well.  Not only was the music beautiful, Ms. Hicks clearly had the orchestra working together and the crowd mesmerized by the sound they were producing.
These were my honest, immediate thoughts. 
And for all these thoughts I feel a need to confess.  Really.
I mean, how impatient do I regularly get when people express disbelief/amazement/incredulity over an accomplished, attractive woman in the pulpit?  For years I have been dismissive of these observations, holding the position that people just need to get with the program and realize women are doing all sorts of things these days—even things you may not have seen them do before!
Today I confess that I, apparently, am subject to the same sort of prejudice, as I clearly experienced when I encountered Sarah Hicks.  It's such a relief to have that confession off my chest and to move into the new year with a clean slate.  Sorry, Sarah, for my own prejudice, and may 2011 be a year in which more women conductors (and preachers) wear five-inch red patent leather platform shoes to do their jobs and change peoples' perceptions!