Continuing my (very) long list of things I never knew pastors did as part of their work, today I planted a tre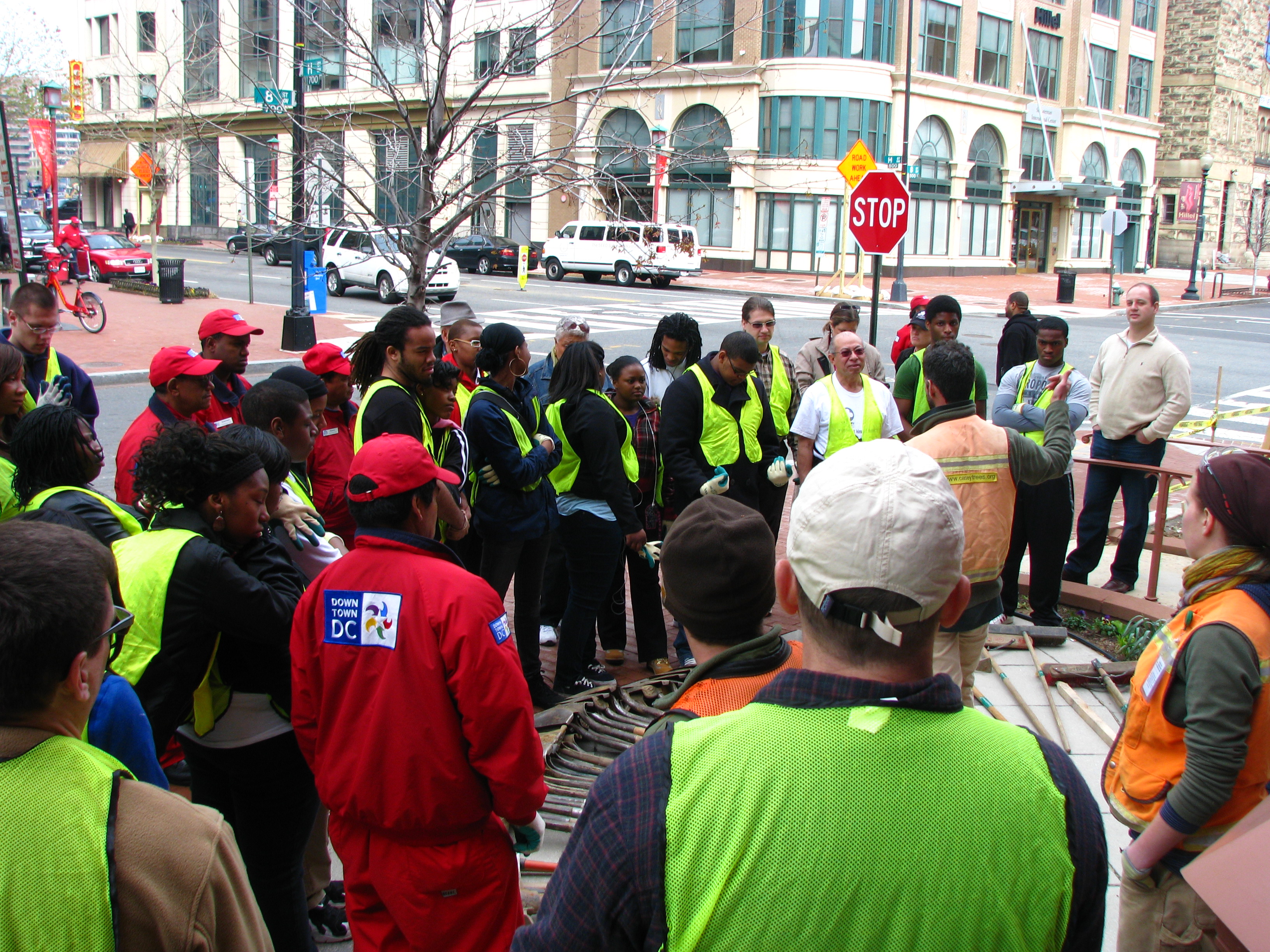 e.
Okay, trees. There were eight of them, four of them flowering cherry trees!
And, technically, I didn't actually plant the trees…a whole team from Casey Trees and Cesar Chevaz High School (along with some hardy Calvary members) did the actual dirty work. After the trees were in the ground, we all got together with folks from the Downtown DC Business Improvement District (BID) and representatives from the National Cherry Blossom Festival to celebrate our cooperative effort and stand together with the people of Japan—since in this city, flowering cherry trees are symbols of frie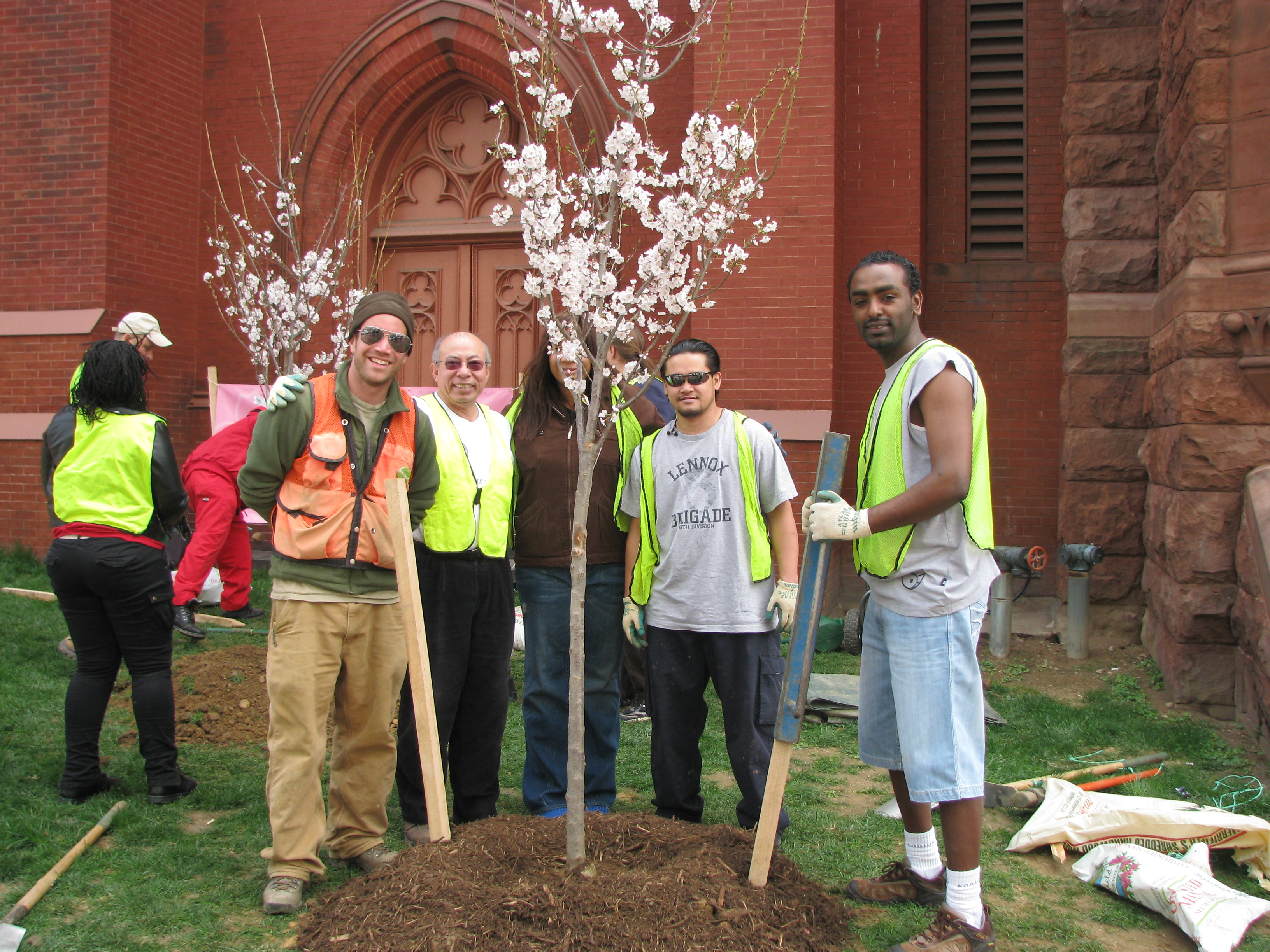 ndship between our country and the country of Japan.
For Calvary members, this was a particularly poignant occasion, and not just because we heard (while planting) of yet another big aftershock quake in Japan. But one Calvary member, Ryan Harvey, shared some reflections from his two years of living in Sendei, Japan. He talked very movingly about lessons he personally learned from living there, and about his Japanese friends.
It was a uniquely Calvary event, I have to say. Not only did we spend our morning doing something unusu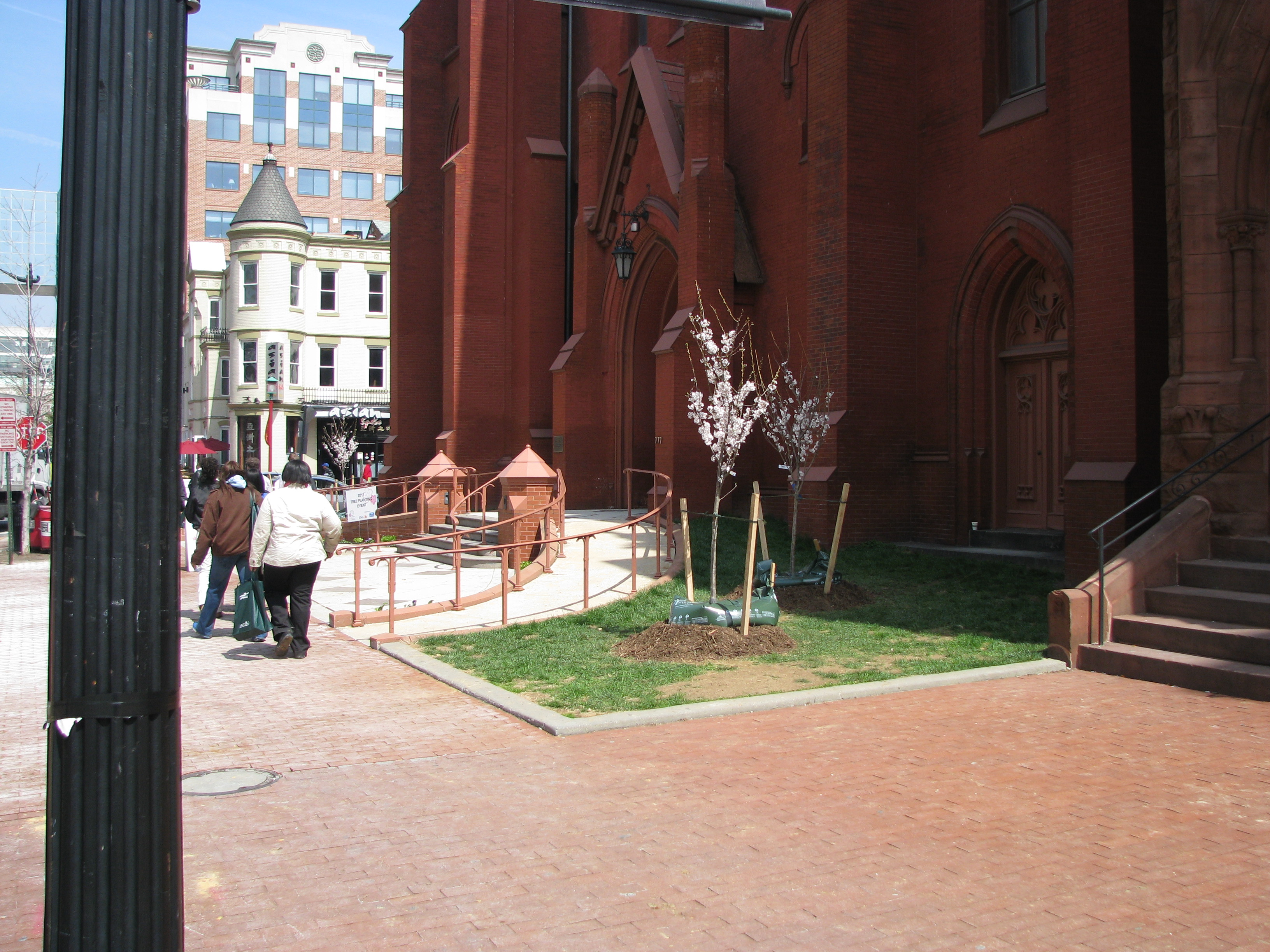 al (a Calvary hallmark), we formed friendships with new people, our neighborhood worked together, we offered a holy space for prayers to rise for the suffering of our world and for our friends in Japan, and we improved our building even more—sending the message in yet another way that Gospel community is happening here.
Right in the middle of pavement and bricks, a tree is growing.