Yesterday the federal government shut down.  While this is a national crisis, it's also really personal here in D.C.  So many deeply gifted and hardworking government employees live and work in this city, and they depend on their paychecks just like everybody else.  This is hard and scary; many of us feel angry and powerless.  As we work to live with an eye toward a hope-filled future, the meantime can be hard.  Yesterday I invited the whole Calvary community–near and far–to express care and love for those personally affected.  Here are some of the comments posted there.  Read them and feel the love; add your own word of love and encouragement in the comments section.
"All I can think to add is this: Every one of you, every one, is essential. I'm praying for you and for our leaders. Know that your Calvary family loves you."
"Friends, we care about you and are praying for you. We pray this ends quickly, and that you are paid for this forced work stoppage. Our love and compassion is with you, as it should be with all those for whom Jesus came. He'd be turning over some desks in the House today! Perhaps He'll change some hearts instead."
"Prayers are with each of you who is struggling with the fear and uncertainty of what the next steps will be…a proverbial air hug is being sent your way."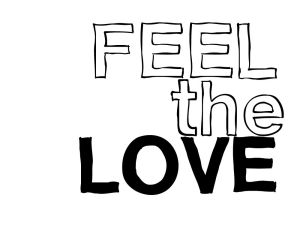 "Sending prayers and love to members of the Calvary family affected by the government shutdown. Thinking of you."
"Praying for those who always have everything they want and need to start thinking more on those who need the most basic things food and home."
"Love and light out to all affected…know you are not alone!"
"Dear friends, I know the feeling of uncertainty and when I was going through it I prayed that none of my loved ones would feel it ever. I am thinking on each one of you that face the uncertainty and pray that the Lord would give you strength and that you feel the love of all of us, your extended family. I also pray for the Lord to bring some sense to this country that I love. Please let me know if you need anything, I will be glad to help, in the same way I have felt supported by you during the hard moments of my life."
"You are all essential to us, and we love you guys! Hoping this will not last long, but here for you as we can be while it does."
"To all my friends affected by the shutdown, this is for you: God Will Take Care of You"
"Your sisters and brothers in Nashville are holding you in the Light, Calvary. Glendale Baptist Church members love and support you, and we pray that this episode will end quickly, that restoration will bring healing, that peace will prevail on earth."
"To all the lovely well wishes, I wanted to note a resource that perhaps others can add to: I'm sure other companies are doing the same, but Taylor Gourmet is offering reduced prices for furloughed employees."
"a word of appreciation for all you do, a word of anger at those whose ideology justifies their unkindness, a word of hope for what might yet be, a word of patience in the midst of it all, a word of prayer–trusting God to hear through the sighs and the tears and the, hmmm, unmentionables!"
"Prayers offered for you during this 'forced sabbatical.' Prayers that it will be a time of healing, of rest, of peace. But know, you are essential!"
"Together, we journey. Together, we wait.
'They that wait upon the Lord, shall renew their strength. They shall rise up on wings like eagles. They will run & not grow weary. They will walk and not faint. Teach me, Lord. Teach me, Lord, to wait.'"
"Sending prayers from Texas for strength and perseverance to all our Calvary friends in the midst of this mess."
"Local therapist Amy Tatsumi is offering a Free Sequestration Support Group – Finding Courage in the Midst of Fears and Scarcity. Starting this Thursday, October 3rd. Email amy@tatsumiandjones.com or call  202.540.0796 for more information."