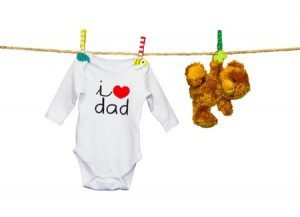 I consider myself to be a good dad.
And that's where the problem began.
One of the main reasons that I consider myself to be a good dad is that I buy my children really cool toys…that I get to play with… Well, a few years ago I bought them a toy rocket with a launch pad. When I…err…I mean *they*…stomp on the pad the rocket launches 50 feet in the air! My status as a "good dad" increased last year when I bought my oldest son a set of Loom Bands. He loves making bracelets and necklaces with the little rubber bands. And, last April, when we moved to a new neighborhood halfway across the country, my status flew off the "good dad chart" when I bought him a brand new bike!
So, you see, my children have really cool toys. And that makes me a really good dad.
But then we met our neighbors.
A few days after we moved into our new house, my son took his rocket launcher outside. As he started sending it into the air, a neighbor boy came over to play. "Hey!" the boy said. "I have a rocket launcher that goes even higher!" He ran back to his house and brought his super-duper deluxe rocket launcher that he stomped 75 feet in the air!
My son was very impressed with that rocket launcher. Me? Not so much. I began to feel a sense of inferiority. The thought crossed my mind, "His dad bought him a better rocket launcher! Maybe I'm not such a good dad after all."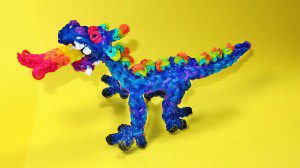 When we went outside the next day, the neighbor boy came over again. "Hey!" he exclaimed as he looked at my son's Loom Band bracelet. "You make Loom Bands too! I'll show you some of the things I've made!" He ran home and came back with a frog, turtle, horse, and a freakin' dragon made of Loom Bands. As my son looked in awe upon our neighbor's Loom creations, the thought crossed my mind, "His dad not only bought him Loom Bands but also encouraged him to make a freakin' dragon with them! I've only encouraged my son to make these sorry looking bracelets!"
And then it happened. I bought my son a new bicycle. He was riding it with pride when (deep breath) the neighbor boy came out of his garage driving his new Power Wheels!!! My son instantly ditched his bike and ran toward our neighbor's new car. I stewed there in my resentment as my dad ego deflated and I thought to myself, "You gotta be kidding me! That dad has an answer for every toy I buy. What a jerk!"
I share this with you not just because of my masochistic tendency to share my failures in parenting and in general being a human. I also share it with you as an example of mimetic desire at work in my life. Mimetic theory's basic claim is that human desire is imitative. We "desire according to the desire of another."
In other words, we want what others have. We have an innate desire to "keep up with the Jonses." Do you remember the 10th Commandment? To paraphrase, "Thou shalt not covet thy neighbor's stuff." The 10th Commandment warns us against desiring our neighbor's stuff because when we desire this way it leads resentment, envy, and often to violent conflict.
But even more than wanting our neighbor's stuff, we want our neighbor's identity. Sounds kind of creepy, right? Well, it happens to us all and you can see how it happened to me. I want to be a good dad and one of the ways that I know I'm a good dad is that my children have cool toys. But what happens when another dad buys his child cooler toys than I buy my children? I start comparing myself with him. I start thinking that I'm not enough. I become resentful. In my own head I compete with my neighbor in a rivalry for the coveted prize, "Dad of the Year."
Comparing ourselves with others is a fundamental aspect of human mimeticism. We are always comparing ourselves with others. As a blogger, I compare my stats with other bloggers. Businesses are always comparing their bottom line with other businesses. Politicians compare themselves by how many votes they get. Nations compare themselves by their military might. And, yes, dads compare their fatherly prowess by the toys they buy their children.
It sounds silly and ridiculous, I know, but it's also human. Now that I look back on my silly mimetic behavior that led me to compare myself with my neighbor, I can gently laugh at myself. I can remind myself as I navigate the traps of mimetic desire of what I already know deep down – being a good dad is not about buying cool toys for my children. Being a good dad is about having children who know they are unconditionally loved.
Being a good dad also means modeling not just the refusal to desire our neighbor's stuff, but also the desire to love our neighbors as we love ourselves.
And so I walked over to my new neighbor, shook his hand, and said, "That is such a cool Power Wheel. Thanks for letting my children play with it, too."
"You're welcome," the dad responded. "Our previous neighbor got one for his children. So I thought I'd get one, too."
It's silly, isn't it? But that is mimetic desire at work.