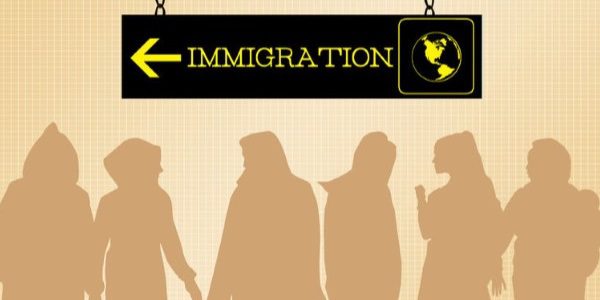 Christians are called to be a light to the nations. The world can't wait any longer for us to live into that mission.
And make no mistake about it – that mission is political. After all, Jesus preached the Kingdom of God.
Kingdom. Of. God.
This is not simply a personal ethic. I often hear evangelicals and conservatives say, "God wants everything from us" and "God demands our all." But somehow many also claim that "everything" and "all" doesn't include our politics because Jesus only gave us a personal ethic.
The fact is that the Kingdom of God is more than personal. It is political, but it is a radically different kind of politics because it subverts the political status quo. From the beginning of human history, the political status quo has been run by the same dynamic – violence.
But the Kingdom of God subverts the politics of violence. Make no mistake: When Jesus used the term "Kingdom of God," he was being politically subversive. He was charged with high treason, because in using that phrase he was directly confronting the Kingdom of Rome.
These two political realms function in entirely different ways. The Kingdom of Rome functioned with violence, terror, and exclusion. But this point is crucial: Rome wanted peace. In fact, Rome named its project the Pax Romana, or Roman Peace, and wanted to spread it throughout the known world. Unfortunately, the only method Rome knew to achieve "peace" was through violence. As Rome conquered new lands in the contradictory name of the Pax Romana, it carried the sword and the crucifix along with it. And if anyone resisted, they would likely be killed.
As all Christians know, that's exactly what happened to Jesus. Why was Jesus killed? It wasn't because he said, "Hey guys. I've got a personal ethic here, let's all just love each other! Look, bunnies. Yay! Aren't they cute!"
No.
Jesus resisted the Kingdom of Rome with the Kingdom of God. But let's be clear: Jesus subverted Rome in the most subversive way possible – he stood up for justice with nonviolent love. Jesus knew that Rome wasn't the real enemy. As one of his earliest followers stated, "For our struggle is not against enemies of blood and flesh, but against the rulers, against authorities, against the cosmic powers of this present darkness, against the spiritual forces of evil in the heavenly places." The real enemy wasn't Rome. The real enemy was the anti-Christ – the forces of evil, hatred, and violence. So here's the crucial contrast:
Where Rome sought to terrorize, exclude, and kill their enemies, Jesus taught us to love our enemies in the way that Jesus loved his enemies, with self-offering love and nonviolence. Yes, Jesus, along with the prophets before him, stood up to political, economic, and religious injustice. He named it. He confronted it. He resisted it.
But why didn't Jesus ever kill in the name of peace and justice, like Rome did? Because he knew that violence and exclusion would make him just like his enemies. He would become the enemy twin of those he opposed. On a personal and political level, mimicking the violence, hatred, and exclusion of our enemies makes us exactly like our enemies. And so Jesus offers the only alternative – renounce violence by loving your neighbor, who includes even your enemies.
René Girard makes this point while quoting Jesus on love in his book
Things Hidden Since the Foundation of the World
:
Since violence is mimetic, and no one ever feels responsible for triggering it initially, only by an unconditional renunciation can we arrive at the desired result (of peace):
And if you do good to those who do good to you, what credit is that to you? For even sinners do the same. And if you lend to those from whom you hope to receive, what credit is that to you? Even sinners lend to sinners, to receive as much again. But love your enemies, and do good, and lend, expecting nothing in return (Luke 6:33-35).
In the face of terrorism in France and throughout the world, those who follow Christ can have only one response – resist violence with nonviolent love.
In the face of refugees fleeing countries torn to shreds by terrorism, those who follow Christ can have only one response – resist the urge to exclude refugees by showing them gracious hospitality that lends without hope of receiving anything in return.
If we choose any other personal or political ethic, we aren't living by the Kingdom of God. We deny God and worship at the feet of the anti-Christ. And Jesus had harsh words for those who claim to follow him but refuse to live by the love, nonviolence, and radical hospitality of the Kingdom of God:
Not everyone who says to me, "Lord, Lord" will enter the kingdom of heaven, but only those who do the will of my Father. On that day, many will say to me, "Lord, Lord, did we not prophesy in your name, and cast out demons in your name, and many deeds of power in your name?" Then I will declare to them, "I never knew you; go away from me, you evil doers."
For those of us living in the 21st century, that prophetic warning is as important as ever. If Christians are serious about following Jesus and being a light to the nations, then we must follow Jesus by living into his personal and political ethic. Otherwise we become just like those we call our enemies.
If the governors of the United States exclude refugees who are fleeing from the violence of ISIS, then that act of exclusion by the United States makes us just like ISIS. But it's actually worse than that. If we are honest with ourselves, we in the United States will admit that ISIS is just like us. We are the violent models that ISIS is imitating. We are the ones who, like ancient Rome, have been spreading "peace" and "justice" through violence. ISIS is simply mimicking our methods. If the United States really wants to lead the world into a more just and peaceful future, then we need to change our methods in fighting for justice from violence to nonviolent love.
Because if we continue down this path, we will ensure ourselves a future of apocalyptic violence. And Jesus will say to us, "I never knew you; go away from me, you evil doers."
But fortunately there is a clear alternative. Jesus calls us to love. That love is risky and can be scary. That's because love doesn't guarantee security, but neither does violence. The point for Christians is to not be run by fear, but by love. To follow him means to trust that as we live into the Kingdom of God we can show hospitality and lend to everyone in need, without expecting anything in return, because we know that there will be enough for everyone.
Stay in the loop! Like Teaching Nonviolent Atonement on Facebook!