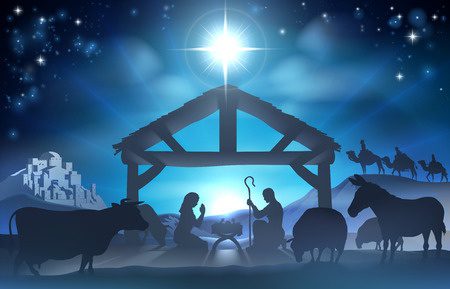 In this episode, Lindsey Paris-Lopez and Adam Ericksen discuss the season of Epiphany. Epiphany means "manifestation" and is the season after Christianity that celebrates the manifestation of the Christ child to the Magi.
MP3
Video
Show Notes
Epiphany is a journey through fear that leads us to hope.
The Magi brought gifts of gold, frankincense, and myrrh. Myrrh is especially interesting because it was used in burial. It's a kind of "death oil." (Thank you Lindsey!) So, at the very beginning of Jesus' life, his death is foreshadowed.
Herod was fearful when he heard there was another "king of the Jews." He feared death by a rival king and managed his fear through the sacrificial mechanism of violence – he killed innocent children. Jesus provides a radical alternative. In the Garden of Gethsemane, he managed his fear not by violently projecting it onto others, but by going through it to the cross. He revealed God's radical and nonviolent love for all people. As Paul would put it, "In Christ, God was reconciling the world to himself, not counting their trespasses against them, and entrusting us to the ministry of reconciliation."
If we don't go through our fear, if we don't face it, then we will project it upon others. And that's how we get into scapegoating.
It's easy to scapegoat Herod, but that's because there's a little bit of Herod in all of us. It's easy for us to go to the sacrificial mechanism, to blame someone else, because it is hard work to do the kind of soul searching that Christ calls us to do. That is the soul searching that will lead us to a better world.